World No. 1 Novak Djokovic has now leapfrogged every single player this season in terms of personal landmarks and the number of accolades. With the growing determination in the eyes of the great man, as he approaches age, the Serbian has now registered yet another record surpassing the likes of tennis legends such as Roger Federer and Jimmy Connors.
He has now gone 400 weeks as the World No. 1 in the ATP rankings which is the most in tennis history be it male or female. At the press match conference, Djokovic expressed his joy by saying,
"It's a pretty good achievement, 400 weeks at No. 1. It's never been done in history. Someone will eventually break it, but hopefully, it stays there for a long time."
Djokovic was humble when he talked about his record leaving the space open for any future tennis prospect to surpass his record in the coming days. Having lost his spot to Carlos Alcaraz back in July and sitting two months in the second spot, he regained his spot back in September with a huge US Open win silencing his critics as always.
ATP Players with the longest streak as World No. 1
There have been a lot of tennis stars to have dominated the sport for a long period setting an example with their consistency and determination. Legends like Roger Federer, and Pete Sampras had in the past held the all-time record for most weeks as a World No. 1 until Novak Djokovic leapfrogged them all this year.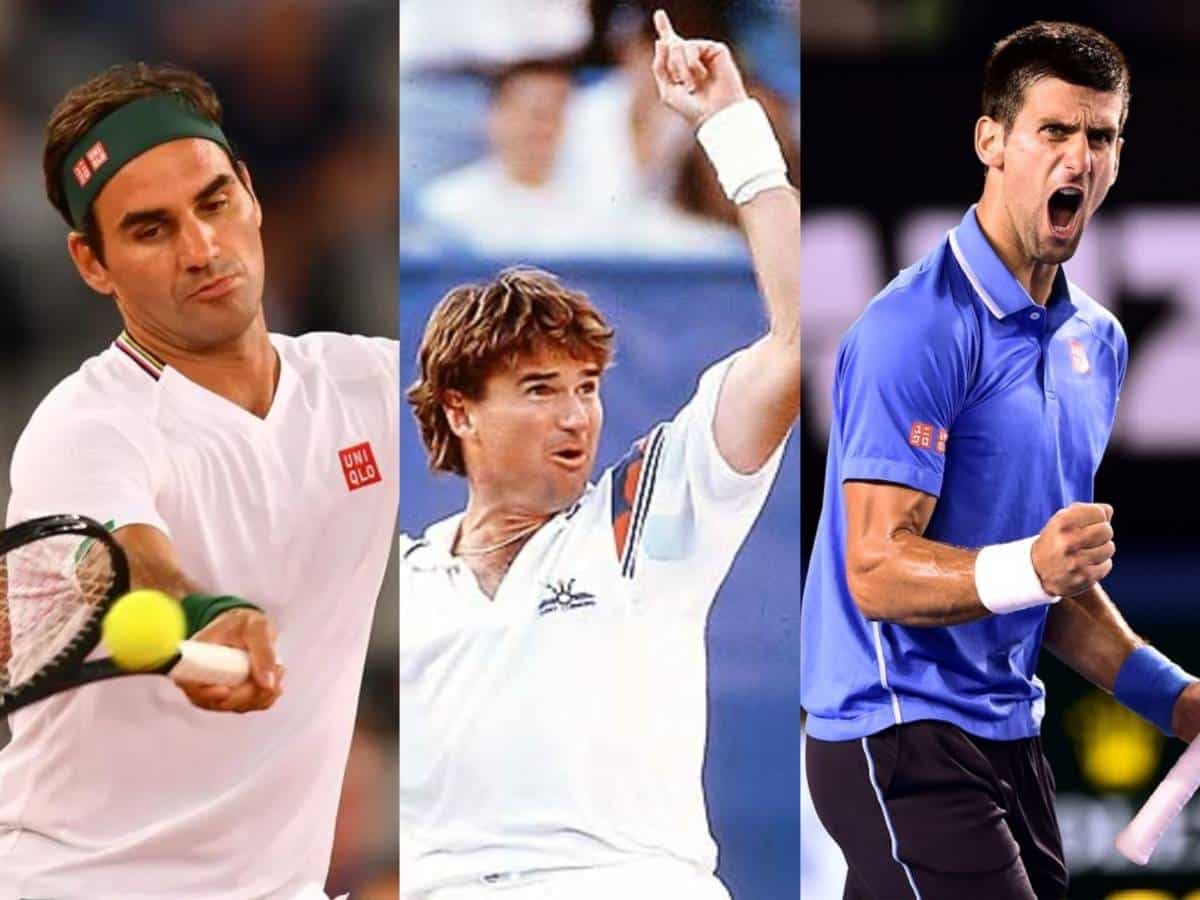 The list of players to have stayed at the top of the ATP rankings for most weeks are:
| Rank | Name | Number of Weeks |
| --- | --- | --- |
| 1 | Novak Djokovic | 400 weeks |
| 2 | Roger Federer | 310 weeks |
| 3 | Pete Sampras | 286 weeks |
| 4 | Ivan Lendl | 270 weeks |
| 5 | Jimmy Connors | 268 weeks |
| 6 | Rafael Nadal | 209 weeks |
| 7 | John McEnroe | 170 weeks |
| 8 | Bjorn Borg | 109 weeks |
| 9 | Andre Agassi | 101 weeks |
| 10 | Lleyton Hewitt | 80 weeks |
In case you missed it: