Novak Djokovic achieved a significant milestone as the latest ATP rankings were released, making him the all-time world No.1 record holder. The Serbian tennis legend surpassed Steffi Graf, a fellow 22-time Grand Slam champion, to claim the record. He is now holding the top spot for a total of 378 weeks in his career. Djokovic's remarkable feat has been met with widespread acclaim from fans and tennis enthusiasts alike.
Djokovic claimed the No.1 rank, thanks to his incredible run since the ATP tour finals last year. He won all three tournaments he played that also included the Australian Open. However, his fans started mocking the double standards as people started including women players in the ATP rankings which does not make any sense.
Fans tweeted saying unfortunately, the potential WTA record has been disregarded due to the tendency to blur gender categories in tennis as soon as Novak achieves a new record. This is regrettable for those who engage in this practice. Many got offended due to mix of male and female players in this record and questioned how can it be valid.
A few fans made fun of these stats as they included both male and female players and asked when did Graf play in the ATP tours. WTA tours are completely independent of the ATP tours and so are the rankings. However, people didn't acknowledge it and refused to call Novak Djokovic holding the record in male players.
Related: WATCH: Carlos Alcaraz hits an almost impossible winner going out of camera frame to reach the ball
Fans are delighted to see Novak Djokovic surpass Steffi Graf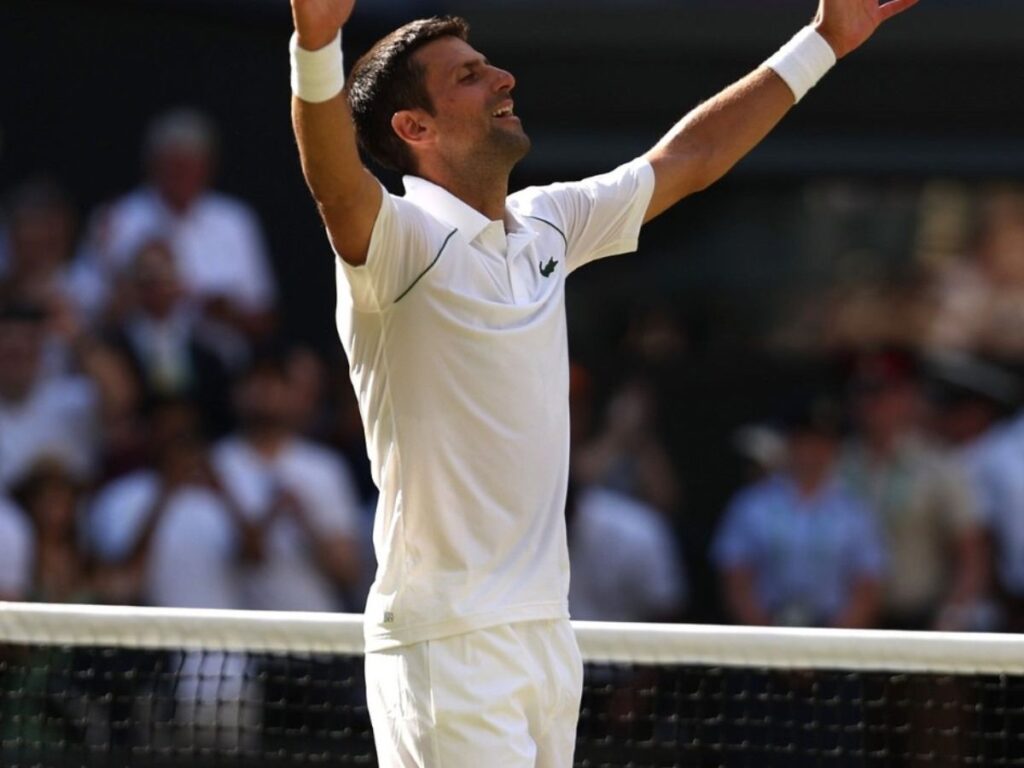 The world No.1 is known to not have media support as much as Roger Federer and Rafael Nadal have. However, his fan started slamming the media for showing less interest in his records. Nevertheless, these fans believed that nothing will take away from what he has done for the sport and he will always be considered legendary.
On the other hand, a few other fans mocked Billie Jean King and Martina Navratilova for not acknowledging the Serbian's achievement. Navratilova is known to be active on Twitter and tweets on many issues in society and regarding the sport. However, she hasn't tweeted about Djokovic's record. Similarly, Jean King, who happened to criticize Djokovic publicly in the past also didn't congratulate him on this occasion.
Novak Djokovic has recently reflected on his journey, stating that he had never envisioned spending over seven years at the top of the world rankings. As a child, his aspirations were limited to winning Wimbledon and becoming the world's No. 1, but his ambition grew after achieving these goals. However, he has declared his desire to break additional major records in the sport.
Continue Reading:
Novak Djokovic as No.1 for 378 weeks, tennis's marathon man not slowing down!
"I have other priorities," Novak Djokovic not going overboard ahead of breaking Steffi Graf's record