Novak Djokovic has been happily married to Jelena Djokovic (formerly Ristic) for over nine years now. The couple, who started dating way back in 2005, got engaged in September 2013 and then tied the knot in July 2014. Jelena has been Djokovic's strength from the very beginning of his career. She is always there for the Serbian at his every match. Jelena was also there in New York when Djokovic lifted his 24th Grand Slam title. 
While everyone knows about their love story, only a few know how the Serbian proposed Jelena for marriage. Djokovic, who is not so good with surprises (as claimed by the Serbian himself), pulled it off perfectly when it mattered the most. But it was not as smooth as he would have hoped. The Serbian, in an interview with American journalist Graham Bensinger, revealed how his marriage proposal was almost ruined.
Djokovic revealed that while his wife Jelena thought they were going hiking, he took her to a hot balloon ride. He had planned to propose midway through the ride with another hot-air balloon holding the "Will you marry me" sign. But it seemed to go haywire before Djokovic got it fixed. Djokovic revealed that the pilot of the second hot-air balloon lost control while trying to detach the proposal sign.
Also Read: WATCH: Maria Sharapova confirms her doubles pairing with John McEnroe against Andre Agassi and Steffi Graf at the upcoming Pickleball event
Jelena confused the marriage proposal sign from Novak Djokovic with a commercial
Jelena and Novak Djokovic revealed that the pilot burned the balloon, and it started to go down. This drew Jelena's attention to the second balloon before she was supposed to notice it. Djokovic, after being asked about it, sought help from the pilot of his balloon. Meanwhile, Jelena, who had her eyes pinned on the second balloon, saw the proposal sign unfurling but thought it was a commercial.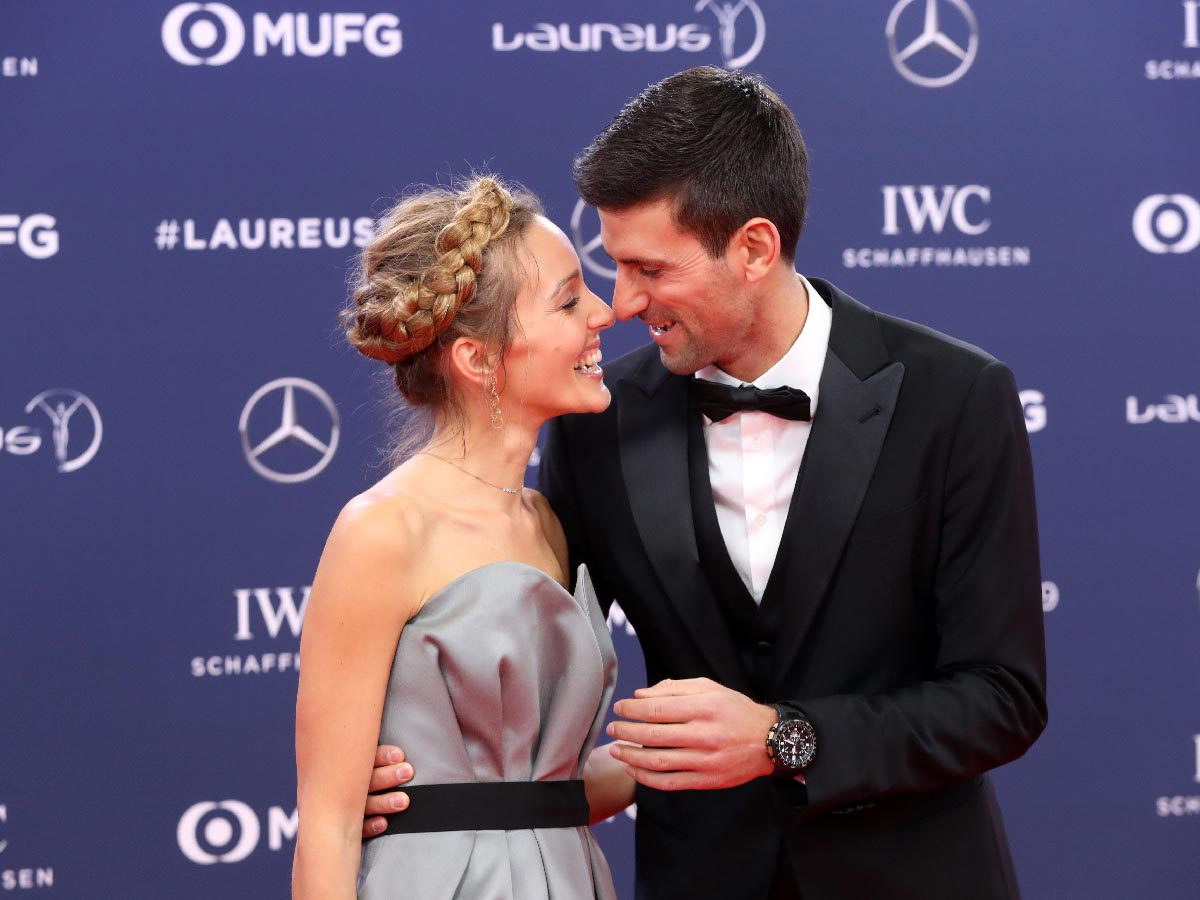 "And then the thing falls down and I am reading it slowly because it's letter after letter. I am like 'It's a commercial! Is he crazy? At 7 a.m., why would he want to put a commercial out?'" revealed Jelena. And when she realized and turned towards Djokovic, he was already on one knee. The Serbian then talked about how proud he was of himself for surprising Jelena as she presumed he was not so good at it and that too when it was needed the most.
"She keeps telling me that she knows me so well that I can't surprise her. But I am really really glad that I managed to surprise her at the time when I needed to," said the Serbian.
Notably, Djokovic got married to Jelena on 10 July 2014. The couple celebrated their eighth anniversary on the Wimbledon Centre Court last year. They also have two children- son Stefon and daughter Tara.
In case you missed!
Follow FirstSportz on WhatsApp Channel