Ons Jabeur was frustrated with the turnout for her quarterfinal clash at the 2023 French Open. The Tunisian player faced Beatriz Haddad Maia in front of a near-empty crowd at 11 am in Paris. The low turnout was expected due to the early start time, a problem Jabeur faced at the 2022 French Open too.
The 28-year-old Jabeur said at the post-match press conference, "I tried to show my best tennis and I think in general I played very well in this tournament. It was really good to see the Tunisians in the crowd because I know there were no tickets, and it was terrible to see the stadium empty because there were a lot of Tunisians who wanted to come and see me play."
Jabeur was predictably crestfallen that her countrymen couldn't watch her in action as they wanted to. She had faced the same problem when her first-round match at the 2022 French Open was scheduled for 11 am. This resulted in her playing in front of a near-empty crowd and led to tennis fans directing their anger at the organizers of the French Open.
Jabeur entered the tournament as the seventh seed and was in great form in Paris. Despite that, she ended up playing in front of a low crowd in the quarterfinals. But Jabeur will be pleased with her performances at only her eighth tournament of an injury-hit year. She won three of her four wins in Paris in straight sets.
Also Read: Beatriz Haddad Maia scripts French Open history as she overcomes Ons Jabeur in a remarkable fashion
Ons Jabeur loses out to Beatriz Haddad Maia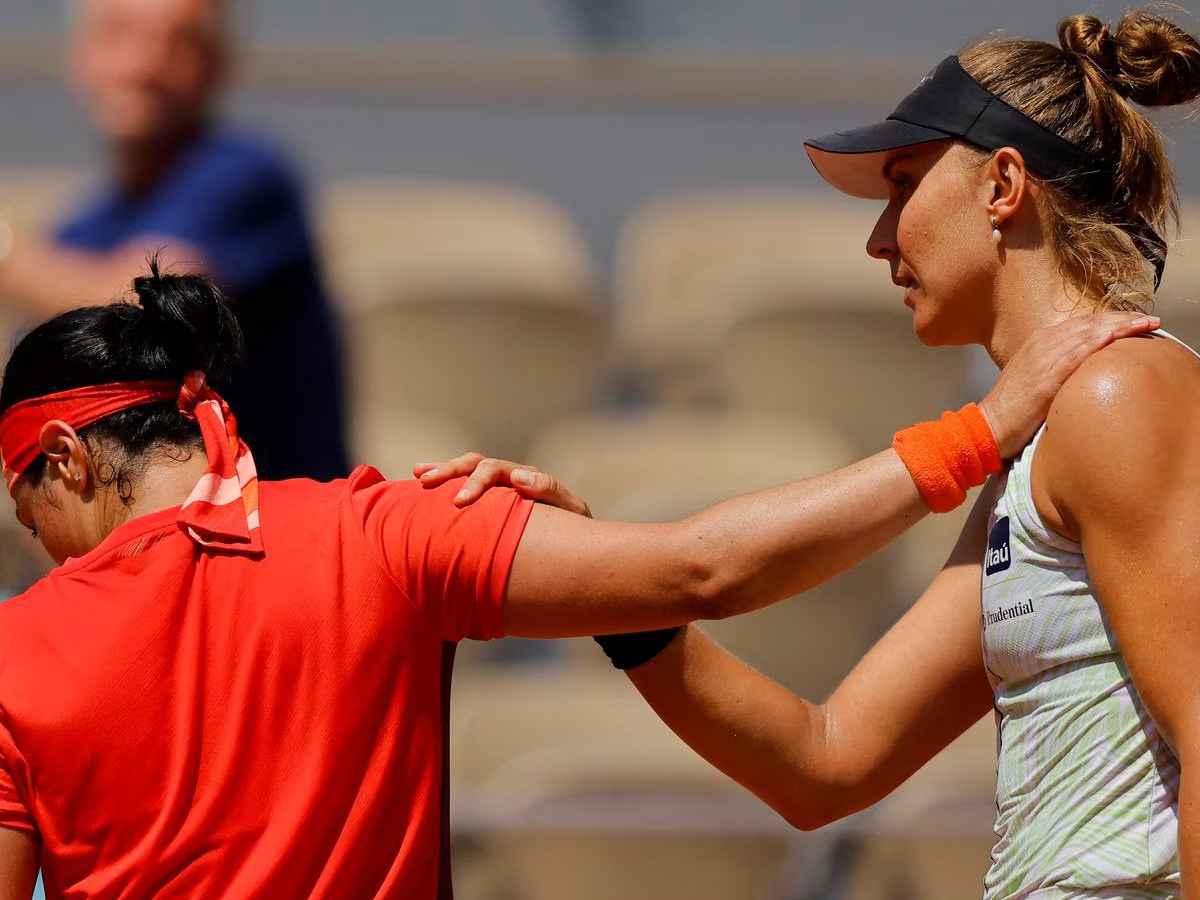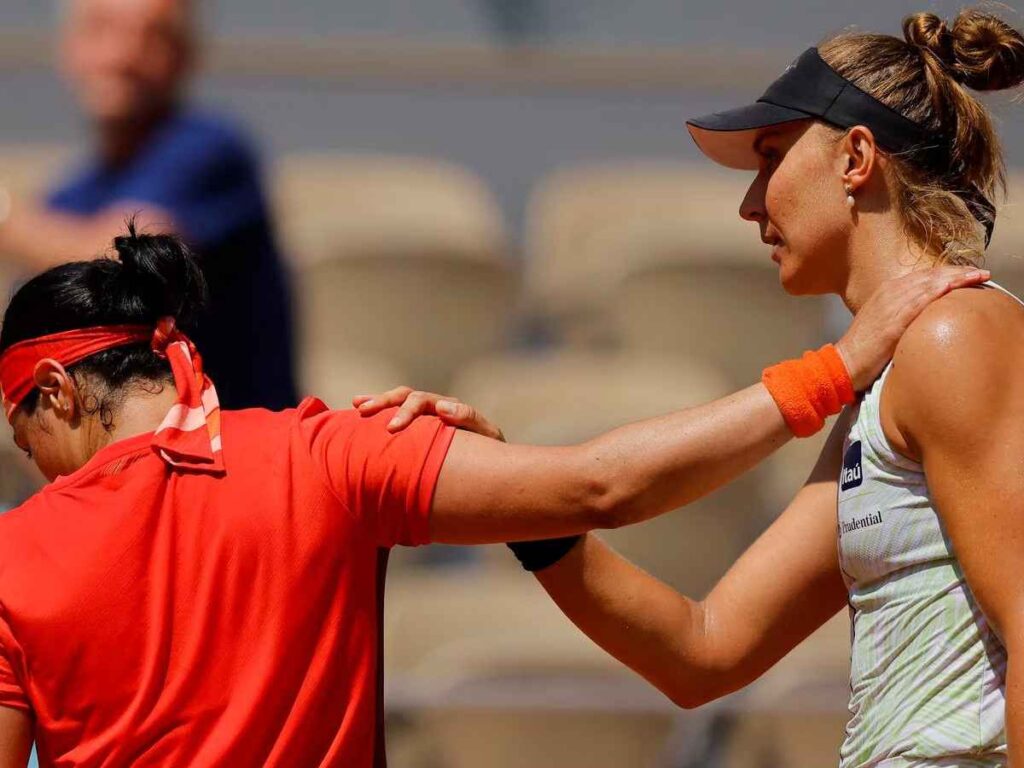 Jabeur was facing Haddad Maia for only the third time in her career. Their previous meeting was at the 2023 Stuttgart Open, where Jabeur dominated and won 6-3, 6-0. She injured himself in the semi-final clash against Iga Swiatek at that tournament. Haddad Maia faced off against Jabeur in 2016 for the first time.
The quarterfinal looked like it would be Jabeur's again. She won the first set 6-3 and played brilliant tennis. The next set went back and forth between the two players as both struggled to break the other's serve. It went to a tiebreak. The Brazilian player managed the tiebreak well and took three set points.
But Jabeur fought hard and got to 6-5 before Haddad Maia ended the suspense and won the set. The last set was highly one-sided. Haddad Maia dominated and took a 3-0 lead with ease. Jabeur won just one game before Haddad Maia secured her passage to the semifinals. As a result, she became the first Brazilian woman to reach a semifinal in the Open era.
Incase you missed it:
Alex Dolgopolov calls Aryna Sabalenka 'DRAMA QUEEN' for wanting handshake with Elina Svitolina at the French Open, unites fans against the Belarusian
French Open 2023: Iga Swiatek vs Beatriz Haddad Maia Prediction, Head-to-Head, Preview, and Live Stream