World No 2 Rafael Nadal has had a great year winning two Grand Slam titles of the year. He was on the verge of achieving his third Grand Slam of the year but an untimely abdominal injury during Wimbledon put brakes on his momentum. He opened up about the medical reasons that postponed his retirement thoughts which had been the talk of the town following his fitness concerns.
The Spaniard legend had to miss out on the second half of 2021 due to his chronic foot injury. He had earlier stated of taking anesthesia injections to lessen the pain while he felt numbed on his foot as he went on to win the French Open for the 14th time in his career. He has been facing various health issues due to his injuries which keep him out of action for weeks. He could not win many matches post his abdominal injury and was even eliminated in the fourth round of the US Open.
The 22-time Grand Slam champion went on to reveal about finding an efficient treatment for his foot injury which proved to be of great help to him. He even admitted that the treatment changed his perspective and his thoughts related to his retirement plans. He confessed that it gave him the chance to continue playing for a few more years.
"Everything changed when we found an efficient treatment for my foot. It helps a lot. It has radically changed the vision of my future in professional tennis," said Rafael Nadal.
Also Read: Jannik Sinner names Carlos Alcaraz as the 'Most Impressive' player this year revealing his favorite achievement of the Spaniard this year
Rafael Nadal aims to have a strong start to his 2023 season while raising his level of competitiveness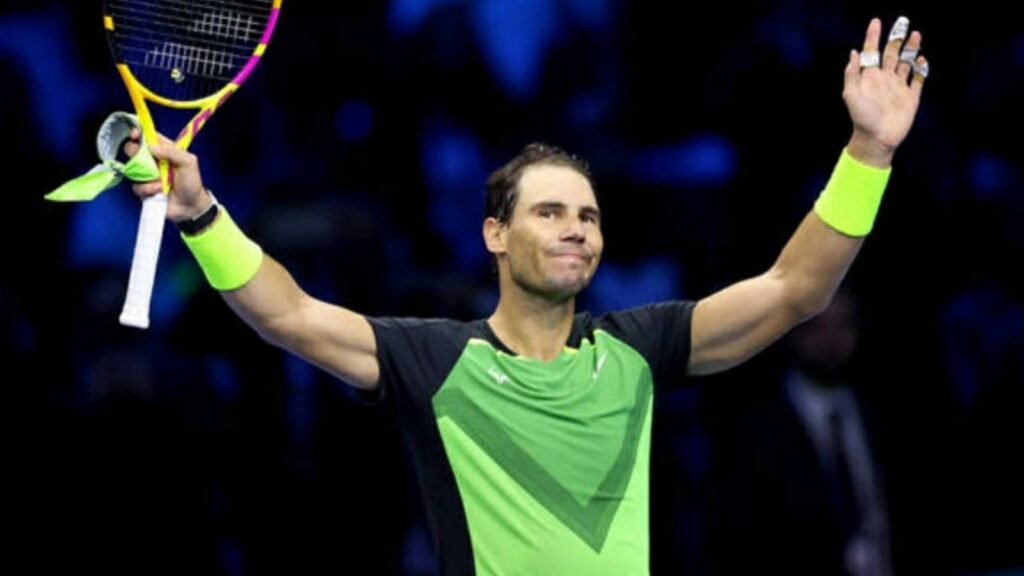 After having his fair share of ups and downs in 2022, he looks ahead to make a strong start in 2023 and will aim to successfully defend his title at the Australian Open. He admitted that he will head to Australia early to get adjust to the conditions better. He stated about having the right preparation, working well, and starting the season with energy and attitude while raising the level to be competitive from the start.
The Mallorcan is on the Latin American Tour along with Casper Ruud where they will be playing exhibition matches across six different cities starting from Buenos Aires and finishing the Tour at Mexico City. The Norwegian is one of the successful alumni of Rafael Nadal Academy and one of the most consistent players this season. Nadal had defeated Ruud in the finals of the French Open.
Despite his underwhelming performances in the second half of the year, he seemed happy and contended with his performances throughout the year. He claimed to have no complaints since it has been an incredible year for him with age not on his side. He became the first-ever tennis player to cross 17 million Instagram followers. It clearly showed how much people love and admire Rafael Nadal on social media. He regularly posts his day-to-day activities and has left his fans intrigued in his professional as well as his personal life.
Also Read: Daniil Medvedev receives sympathy from top journalist as he backs the Russian for another deep run in the Australian Open next year
Also Read: "Here is $400,000 – heads or tails. If you're wrong, wouldn't you be mad?" Nick Kyrgios defends his much criticized racquet-smashing moment from the US Open