Rafael Nadal, the current World No. 2, recently opened up on his retirement decision. The Spaniard has been struggling with injuries throughout his career owing to his chronic foot injury. Lately, however, he has picked up many other issues as well that have made things difficult for Nadal.
Nadal won his 22nd major at the 2022 French Open with his foot numbed with the help of painkillers. He was looking on course for his 3rd Wimbledon title but an untimely abdominal tear saw him withdraw from the major on the eve of his semi-final clash. The residual effect of the injury also affected him during the US Open leg.
As Nadal is now about to start his exhibition Tour in Latin America, he addressed the retirement talks once again. Having recently become a father to a boy, Nadal spoke about how difficult it was to leave home for the first time since the birth of his kid. With recurring injuries and the addition to his family, retirement rumors have increased around Nadal and he did not shy away from addressing them.
"I am quite a realistic person, the moment will come when it has to. I am prepared for my next life outside of tennis, I don't think it will be a problem for me, beyond the process of adapting to all the changes and assimilating things. I have many important things in my life that make me happy beyond tennis, tennis has only been an important part of my life, but there are others that are equally or more important.
"I don't think my end can come in the near future, not at all. All changes in life take time to assimilate and adapt, it happened to me six weeks ago when I became a father for the first time. I'm more tired, you sleep a little less, you have a new concern in your life different from everything I've experienced up to now.
"I am neither more nor less than any other father, I imagine that everyone will experience it with the utmost emotion and enthusiasm, with great happiness and trying to enjoy the moments that I can spend with him to the fullest," said Nadal in quotes reported by Express UK.
Also Read: Hubert Hurkacz issues statement amidst sexual abuse and assault scandal in the Polish Tennis Association
Rafael Nadal to play in 6 cities in the South American continent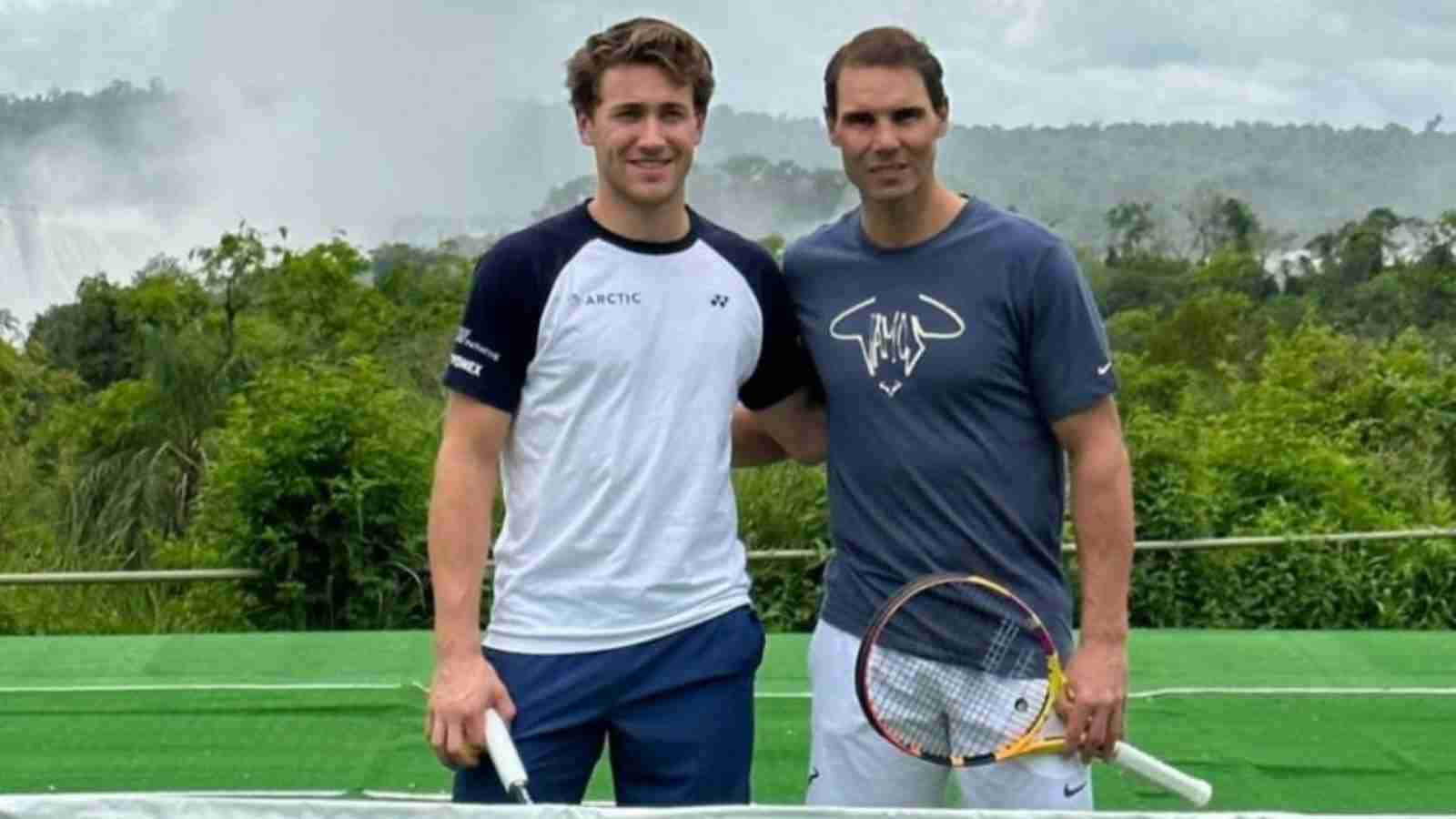 Nadal landed in Argentina to start his exhibition tour in Latin America. He is accompanied by current World No. 3 Casper Ruud, runner-up of the French Open, US Open, and the ATP Finals this year. The Norwegian is one of the successful alumni of Rafa Nadal Academy and one of the most consistent players this season.
Nadal and Ruud will play their first match in Parque Roca in Buenos Aires on Wednesday, 23rd November followed by a match between Nadal and Alejandro Tabilo in Santiago on 25th November. Ruud and Nadal will then play additional four matches in Belo Horizonte, Quito, Bogota, and Mexico City before ending their Tour.
Also Read: Patrick McEnroe reveals in what aspect Naomi Osaka is ahead of Iga Swiatek and why he hopes the Japanese returns to the Tour quickly
Also Read: "He's added another year or two to his career" Mats Wilander believes that the vaccination fiasco around Novak Djokovic this season has only strengthened him mentally