Rafael Nadal was spotted playing golf at the Balearic golf championship. The Spanaird after an amzing session of tennis at the Australian Open as well as the French Open decided that he will be playing the grass tournament at Wimbeldon and started practicing but the former world No.1 was spotted playing a different game on grass.
The Spaniard was playing Golf at an official championship and was cruhsing his opponents. He stood in the foruth place at the end of day 1. He is proving that he is an absolute legend when it comes to any physical sports. We have seen his mental skiils as well which means that he might've playing strategic games like chess as well.
The 'King of Clay' was playing at the Roland Garros just a few weeks abo and then spent a lot of time with his doctors to get ready for Wimbledon. And now he was seen playing Golf in a professional league which shows that he isn't lazy at all.
Also Read: "United States of China"- Dutch Politician slams Joe Biden after Novak Djokovic's US Open ban
Rafael Nadal plays golf at Balearic golf championship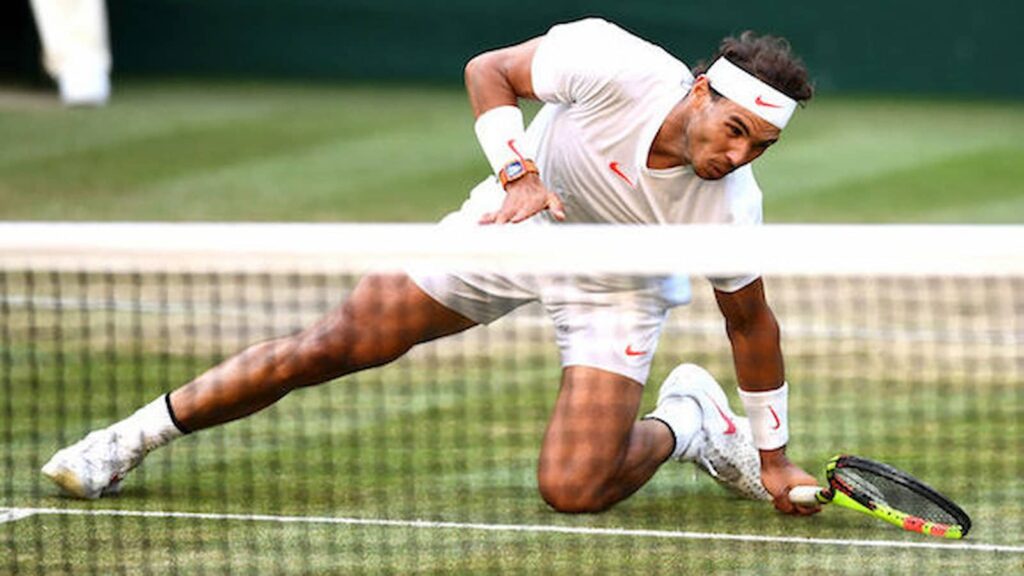 Rafael Nadal was seen playing a completely different sport while we are just a few weeks away from Wimbledon. The Spaniard is known for his tennis skills but he left the world impressed by his amazing golfing skills as well.
Nadal will be playing at Wimbledon after 3 years and he told the media that he was excited about the comeback. The Spaniard has already won the Australian Open and the French Open.
If he wins at Wimbledon as well, he will be in contention of winning the Golden Slam at US Open. The former could create history and do what his counterpart Novak Djokovic failed to do last year.
Also Read: Naomi Osaka stays firm, withdraws from 'point-less' Wimbledon 2022
Also Read: Cops barge in during Dominic Thiem's practice when neighbors complained of someone shooting p**n