An absolute legend of the sport, Venus Williams bowed out of the US Open right in the very first round against Greet Minnen. Venus was knocked out by the Belgian in straight sets with a scoreline of 6-1, 6-1. There have been a lot of talks about her retirement following this shocking and disappointing loss, with her former childhood coach Rick Macci giving his views on the matter.
Macci talked about the never-give-up mentality the veteran has in herself and the tennis that she lives and breathes for even at this age of her career. Having almost won all the titles a tennis player can dream of and with nothing to prove, Macci feels that it is the competition and the ongoing trait in Venus that stand out and distinguish her from other legends in the sport.
On Venus's retirement, Macci said, "Was asked should @Venuseswilliams retire after a rough night. My take is No way. The Compton Comet loves the Stage and loves to Compete. Hard for any champion to say I'm done. She packs the stands and everybody loves VW. The second greatest player of all time in my opinion will let us Know when she will Go."
Also Read: Maria Sharapova breaks the hearts of fans by admitting to not missing the sport as she attends the opening day of the US Open 2023
How Rick Macci played a huge role in framing the career of Venus Williams and her sister?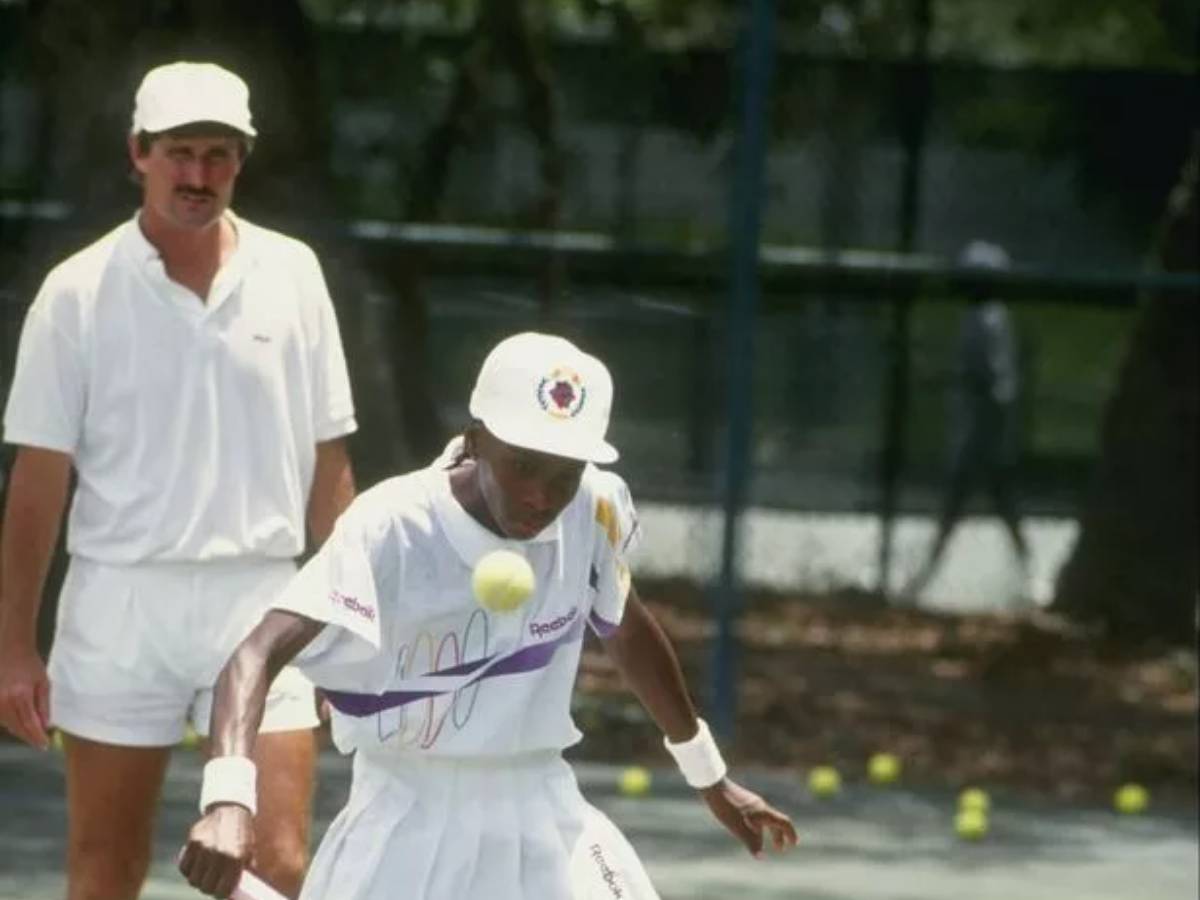 Rick Macci doesn't always get the recognition and respect he deserves for having gifted the sport with two of the greatest stars. He had laid down a strong foundation in the lives of the Williams sisters, apart from the extravagant contribution of their father, Richard Williams. The Williams sisters started training at Macci's academy when they moved from California to Florida way back in 1991.
Macci was approached by their father, and after having spent a couple of training sessions with the sister, Macci knew that the sisters were different from the lot and were gifted. He even went on to inform Richard way back in 1991 that Venus was going to be the 'Michael Jordan of tennis, to which their father said that there were going to be two and not just one.
In case you missed it: