American coach and former player, Rick Macci posted a tweet on his social media where he talked about Carlos Alcaraz's failure in this year's US Open. He says that the loss will prove instrumental to the Spaniard going forward in the next season.
Carlos Alcaraz lost in the semi-finals of the U.S. Open against Russian Daniil Medvedev disappointing all the fans who were expecting a Carlos Alcaraz and Novak Djokovic finals clash. Talking about his U.S. Open loss, Rick Macci stated, "The best thing ever for Carlos Alcaraz was losing in the semis of the U.S. OPEN."
Talking about the significance of his loss at the US Open and how Carlos will come back from it, Rick added, "That painful stinging feeling will be a Priceless New York Gold Nugget in his back pocket for life and will IGNITE the Spanish Magician to bust through the Door and maybe grab 3 Slams in 2024."
Rick Macci predicted that Carlos Alcaraz would bounce back stronger from his loss. This loss has only added more fuel to his fire and made him more hungry to win Grand Slam titles. Rick mentioned that the World No.2 will win 3 slams in the next season.
Also Read: Roger Federer 'changed' the game says Iga Swiatek showering praise on the joint-most US Open title winner
Carlos Alcaraz has the potential to become World No.1 at the end of the year
The Spanish player slipped to the number 2 ranking after his US Open loss in the semi-finals. The spot was taken by Novak Djokovic after he won the US Open for the 4th time in his career. Carlos Alcaraz is neither playing the Davis Cup nor the Laver Cup this year.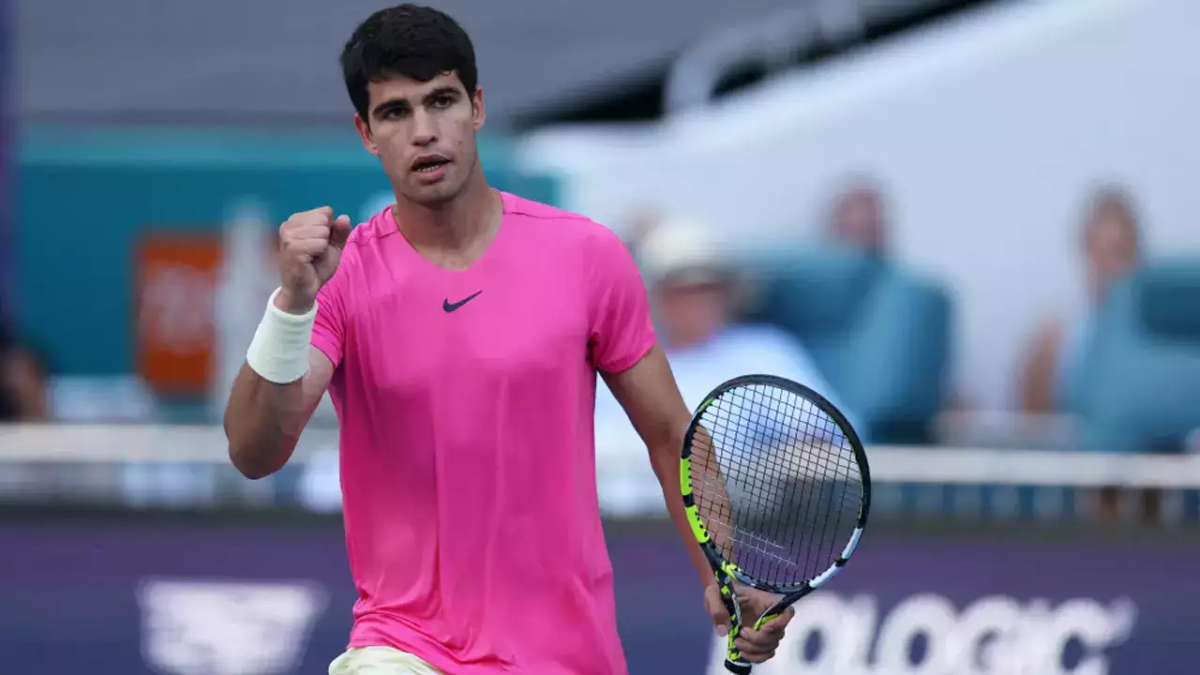 Novak has already announced his schedule and will not play most of the tournaments that are remaining this year. This decision will pave the way for Carlos Alcaraz to grab his first-rank spot yet again by the end of the year. He will be playing in the China Open while Novak has opted out of that tournament. The Spaniard's decision to play in the ATP 500 event will surely help him regain his rank by year's end.
In case you missed it:
Maria Sharapova breaks the hearts of fans by admitting to not missing the sport as she attends the opening day of the US Open 2023
Coco Gauff left ecstatic after a personal meeting with the Obamas following her dramatic opening-round win at the 2023 US Open
Do follow Firstsportz on WhatsApp Channel