Three-time Laver Cup champion for Team Europe, Roger Federer was not quite happy after watching the team he once dominated get thrashed by Team World in the ongoing Laver Cup. After dominating the first two days, Team World needed a single win from the last four available matches to register their biggest win and defend their title.
The duo of Ben Shelton and Frances Tiafoe didn't allow Team Europe any chance of coming back into the tournament whatsoever after winning the first match of the day and registering their second Laver Cup win. Federer had his views on this thrashing that Team Europe received from the World stars stating that Team World was completely spot on in terms of motivation as they dominated the entire competition.
Federer was also impressed by the fact that the entire team played its part in the successful title win. He said while speaking to Eurosport, "They destroyed Team Europe. Team World played fantastic, they really brought the energy. Everybody brought a point, they were stronger in the doubles. In the singles too, they were moving fast, they were ready to go. They thoroughly deserved victory."
Also Read: Maria Sharapova breaks the hearts of fans by admitting to not missing the sport as she attends the opening day of the US Open 2023
Roger Federer's take on missing the Laver Cup
Federer has been enjoying his time at the Laver Cup covering the entire competition since Day 1 and considering he is one of the founder members of the exciting tournament, it's the first time he has the chance to enjoy it from the stands. When asked if he missed participating in the tournament, Federer refused to admit it saying that he feels great to have been back on the occasion as a guest.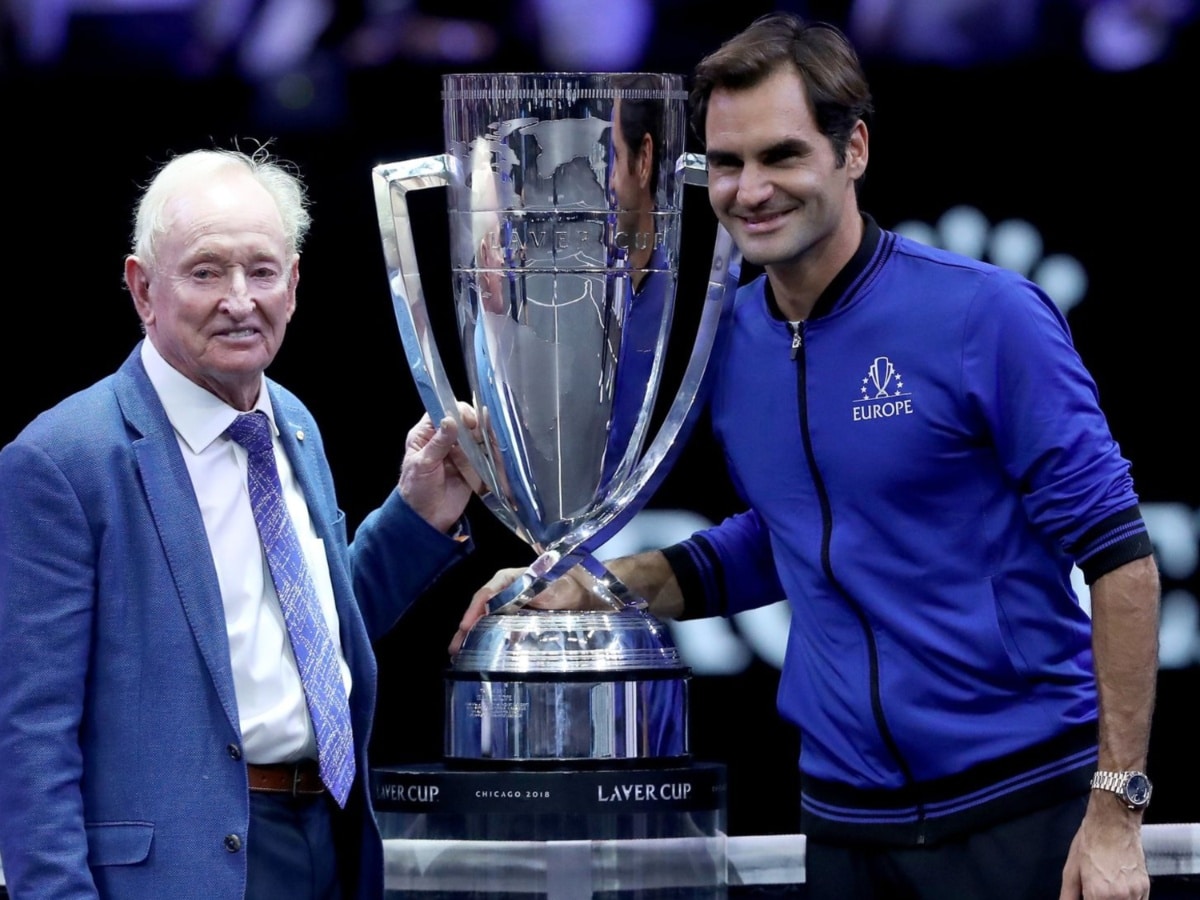 He said, "I don't miss it. It's great to be back in the tennis family again and the first time experiencing the Laver Cup with a totally different angle. Here I tried to watch every match and it's been fantastic. I don't miss it. It's great to be back in the tennis family again and the first time experiencing the Laver Cup with a totally different angle. Here I tried to watch every match and it's been fantastic."
In case you missed it:
Do follow Firstsportz on WhatsApp Channel