Roger Federer may have hung up his boots last year in probably one of the greatest farewells of all time at the O2 Arena in London, but the Swiss maestro never fails to excite and entertain his fans on social media. The 20-time Grand Slam champion set the Federer fan club buzzing as he was seen slaying in a Black Tuxedo at the 2023 Met Gala.
Apart from being one of the greatest tennis players of all time, the Swiss star is also one of the top style icons in the world and sets the internet on fire from time to time by sporting fashionable outfits. After 2017, this is the first time Federer was seen attending the Met Gala. Pictures of the legend and his wife Mirka are being circulated all over the Internet.
Last time Federer was seen at the Met Gala was in 2017 where he was seen wearing a rather intriguing outfit. He was wearing a crystal cobra on his tuxedo and that got the tennis world super interested. This time the outfit is subtle but the name wearing it is huge and, well, the tennis world is talking for a reason. The 8 time Wimbledon champion posted a few extremely stylish pictures on Twitter. Have a look:
One of the tweets read, "Let's get the party started." By the look of it, the Swiss star was having the time of his life at The Metropolitan Museum Of Art. Additionally, the thing to be noted here is that Federer was not the only tennis player who attended the Gala. Former US Open champion Andy Roddick and his wife Brooklyn Decker were also seen. Former Wimbledon finalist Matteo Berrettini also graced the grand event.
Related: Roger Federer hits the tennis court once again coaching kids ahead of 2023 MET GALA duties
Federer sends happy vibes from his time in New York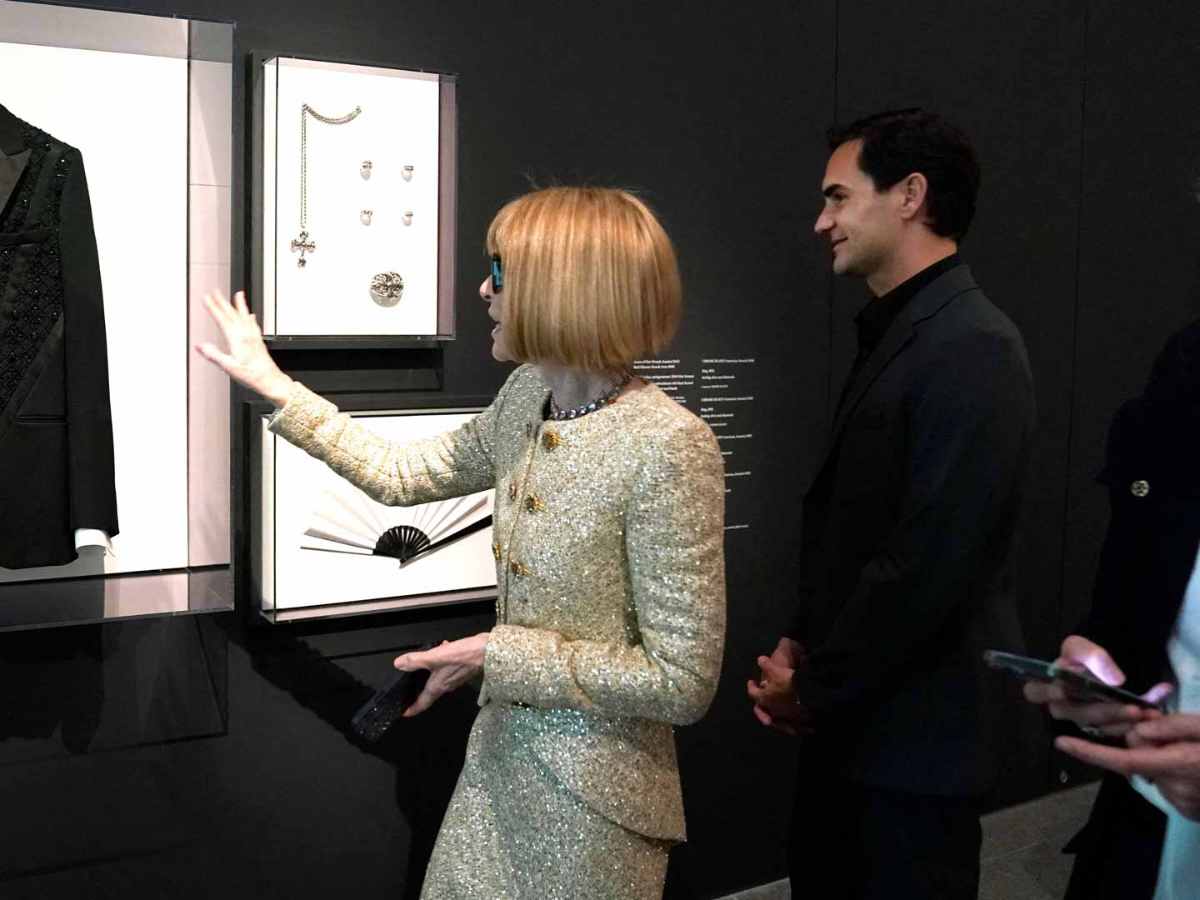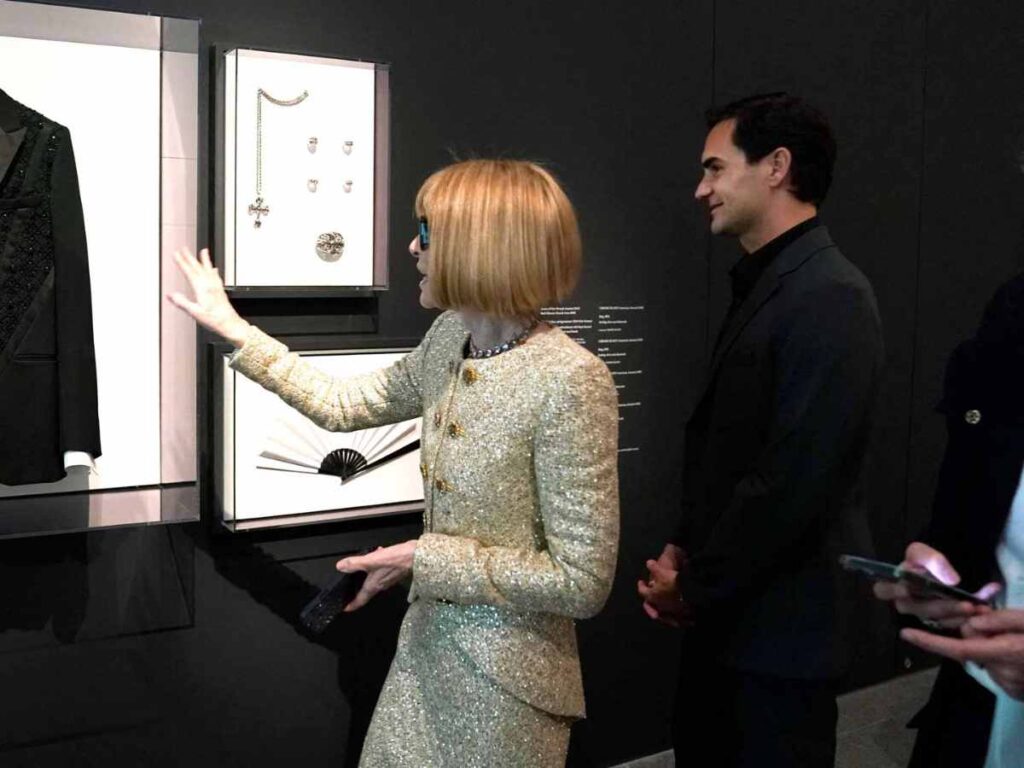 The 2023 Met Gala may be the grand finale if you are Roger Federer. However, the small journey in New York before the finale has been nothing short of exciting. The Swiss legend can be seen having a lot of fun before the Gala. He was seen playing tennis with young fans, something he has enjoyed indulging in all through his illustrious career. He was also seen having a burger and fries in a local restaurant. The 41-year-old was clearly on a vacation.
Federer also caught up with comedian and good friend Trevor Noah. Before the Met Gala commenced, the Swiss was spotted with friend and Editor-in-Chief of Vogue Anna Wintour. They were out for a look at the Costume Institute's exhibition. Fans guessed this meeting played a big role in the slay look Federer offered in the evening.
In case you missed it: