Roger Federer seems to be enjoying his post-playing career these days. He first co-chaired Met Gala on Monday before attending the Miami Grand Prix on Sunday (May 7). Though the 41-year-old is making the most of his retirement, his rivals Rafael Nadal and Novak Djokovic are dealing with injuries.
Nadal, the 14-time French Open winner, sustained a hip injury during the 2023 Australian Open in January and is still in the process of recovery. The 22-time Grand Slam winner missed Sunshine Double, Monte-Carlo Masters, and recently, the Madrid Masters. And now, he pulled out of next week's Rome Masters.
When Federer was asked whether Nadal will miss this year's French Open or not, he shared his hopes for seeing the 14-time Roland Garros champion play in the tournament. "It would be brutal. That would be tough for tennis if Rafa wasn't gonna be there," Federer told Sky Sports.
Related: WATCH: "GOAT at Hard Rock!" Roger Federer graces his presence in a 'dapper' white outfit at the Miami Grand Prix
Roger Federer hopes to see a strong Novak Djokovic at the French Open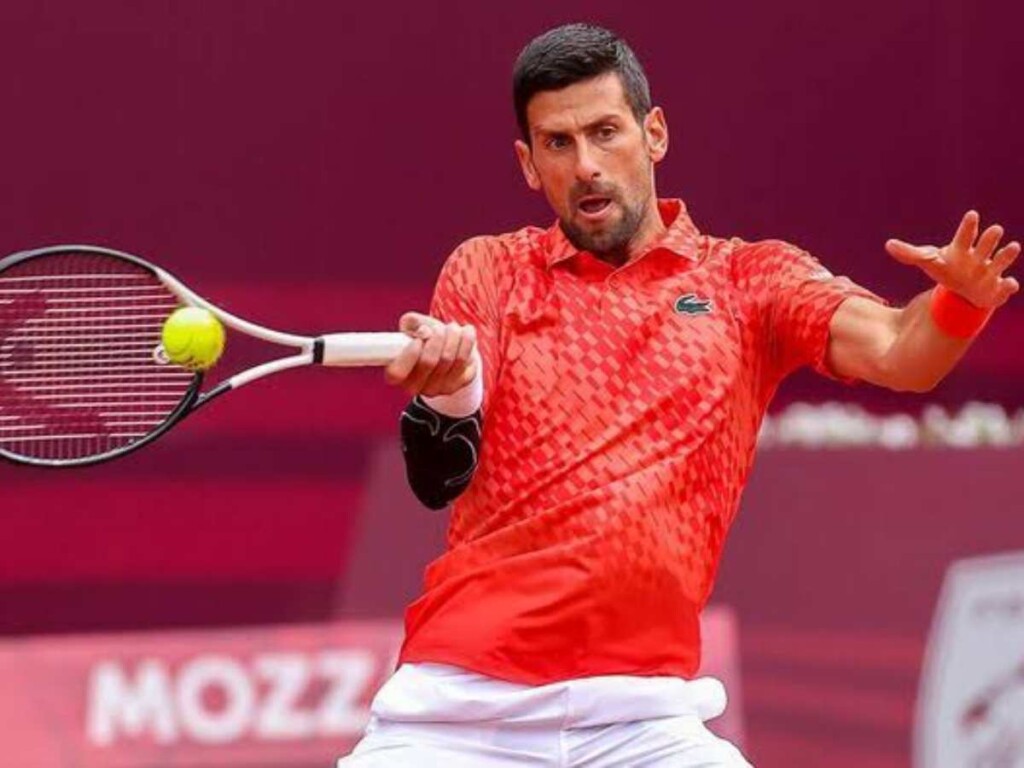 Meanwhile, the World No.1 Novak Djokovic has been dealing with elbow trouble which made him follow in Nadal's footsteps in withdrawing from Madrid Open. Djokovic, after being denied entry to the US due to his vaccination status to participate in the 2023 Indian Wells and 2023 Miami Open, was knocked out from both Monte-Carlo Masters and Banja Luka. But he is expected to be back in Rome.
While talking about Nadal, Federer also brought up Novak Djokovic's recent injury woes. "I saw he pulled out of Rome so I wish him the best and then obviously Novak also hasn't played that much so I hope he is going to be strong as well." The French Open is scheduled to start on May 11.
The 2009 French Open winner also spoke about the youngsters who can be a force to reckon with in the Clay Grand Slam, like Carlos Alcaraz who won Barcelona Open and Madrid Open and will enter the French Open as a favorite to win if Nadal and Djokovic end up withdrawing from the tournament owing to their injuries.
"And then obviosuly all the young guys coming through as well. I'll be watching, that's for sure," Federer concluded.
After a superlative career in tennis, Roger Federer bid adieu to the sport following doubles match alongside Nadal while playing for Team Europe against Team World in the Laver Cup.
In case you missed!
"Peak misogyny!" – Tennis Twitter ACCUSES Madrid Open of sexual discrimination after ball girls were spotted wearing 'extra revealing' clothes only during men's matches
"Not fun to play at 1am," Iga Swiatek BLASTS Madrid Open's 'weird' scheduling after losing to Aryna Sabalenka in the final