One of the biggest coaches in the sport, Rick Macci, has given her predictions ahead of the highly coveted 2023 US Opensemi-final,l hinting at a warning for the highly favorite for the match, Coco Gauff. Gauff was the first among the lot to book a place in the last four, with Karolina Muchova joining her later that night after a crucial 6-0, 6-3 win against Sorana Cirstea in the quarterfinals.
The duo faced off just a week before at the Cincinnati Masters final, where Gauff picked up an easy win, giving the Czech absolutely no chance of lifting the title. Now Muchova will have the opportunity to knock out the home favorite on a bigger stage and book her place in the finals of the last Slam of the year. Even Rick Macci believes that Muchova can become very lethal against Gauff, marking her as the ideal one to put an end to Gauff's US Open run. 
Macci talked about the strength of Karolina stating her strong backhands and also emphasizing her drop shots. He tweeted, "SPECIAL K has the game to make @CocoGauff a little off balance. Look for 100 slice backhands 25 slice forehands 20 droppers and 20 sneak volleys. In Cincy she was a step slow from the match before. NEW YORK STREET FIGHT ON ASHE. FASTEN SEAT BELT!"
Also Read: Maria Sharapova breaks the hearts of fans by admitting to not missing the sport as she attends the opening day of the US Open 2023
How has Karolina Muchova looked so far at the US Open?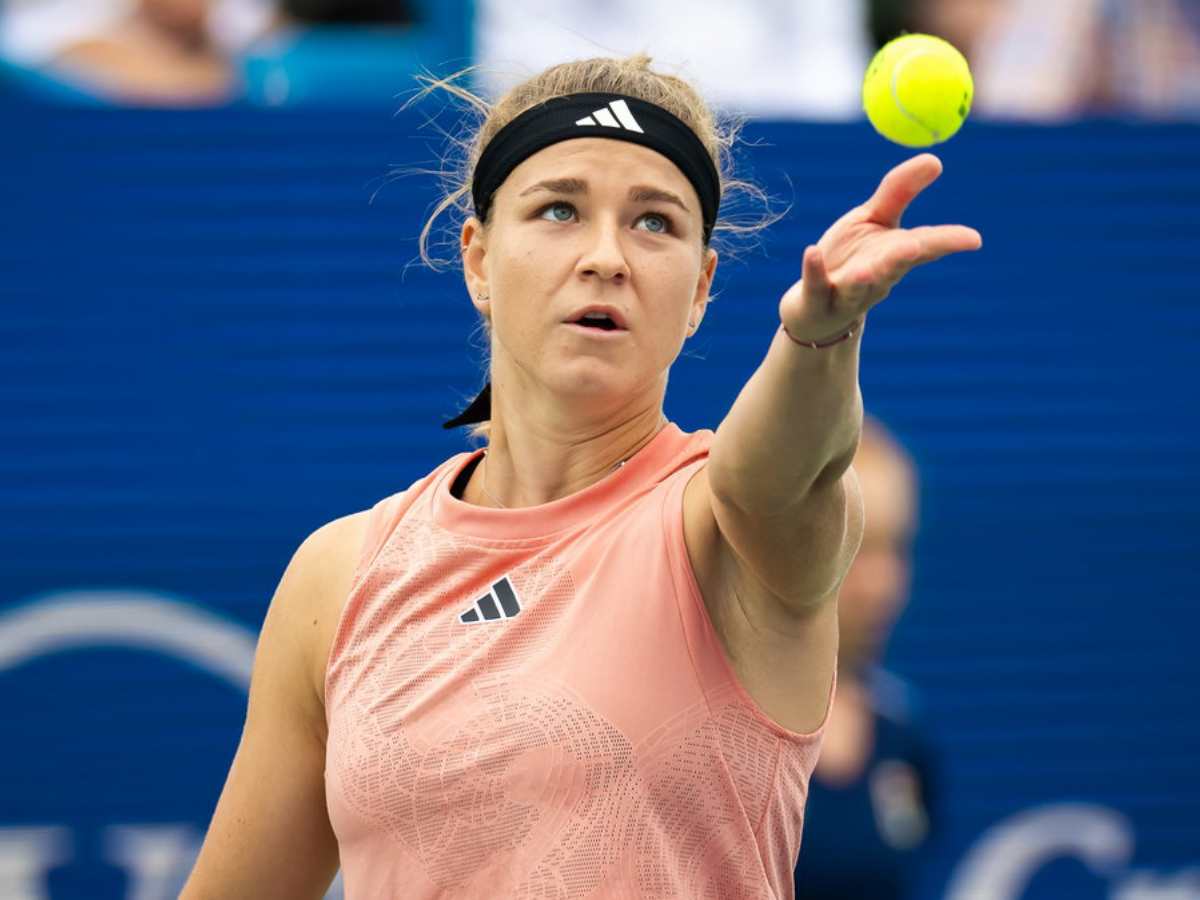 Karolina Muchova has looked in great touch this US Open, justifying her entrance into the tournament as the 10th seed. She started her US Open campaign with a great straight sets win over Storm Hunter, beating her 6-4, 6-0, followed by a scintillating 6-3, 6-3 win over Magdalena Frech in the second round. Then she faced Taylor Townsend in her third-round matchup, beating her by a score of 7-6, 6-3.
During her round of 16 matchup, she faced Wang Xinyu, who beat her in a three-set thriller, with the score eventually standing at 6-3, 5-7, 6-1. In the quarterfinals, everyone expected her to win the match easily, as she was up against a player who was inferior in the WTA rankings. She was up against Sorana Cirstea and beat her with a 6-0, 6-3 straight sets victory, setting up a semi-final clash against Coco Gauff. 
In case you missed it: