Serena Williams is arguably one of the best tennis player to ever grace the courts. The American has an intimidating personality, and as such, young tennis player will always find it difficult to converse with such top athletes. Croatian tennis player, Borna Coric had quite an awkward relationship with Serena Williams in the past.
The likes of Borna Coric, Serena Williams, and Billie Jean King sat down for a dinner time chat. Serena Williams revealed that she always saw Borna Coric on tour, however, he never quite initiated a conversation. The American stated that she even joked with Croatian on the same issue.
"I always saw Borna on tour. I think, in 2015, I was in Australia and he was always in the gym. I always joked with him that he didn't know I existed. So he finally realized that I exist," said Serena.
Also Read: Taylor Fritz and Tommy Paul respond to 'Ego' accusations over Rajeev Ram's exclusion from the Davis Cup team, HEATED Twitter exchange ensues
Borna Coric says he was little scared to talk to Serena Williams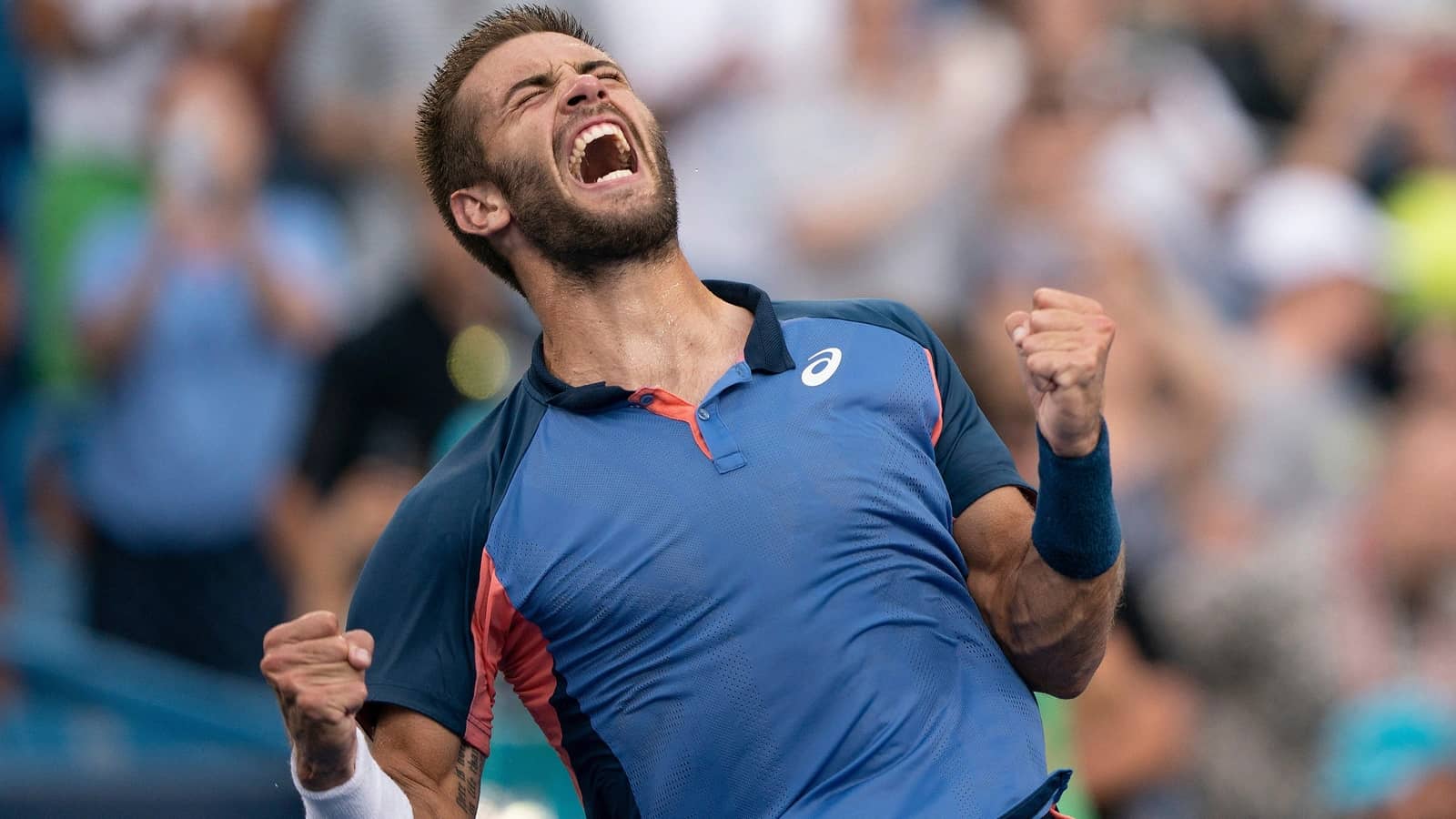 Borna Coric is not among the most talkative players on tour. The Croatian revealed that he was a bit scared of Serena Williams in the past, hence he avoided having a conversation with her. Borna Coric thought that the former American tennis player was a bit grumpy, "I was a little scared because, on the court, she can get a little bit grumpy sometimes. I wanted to say hi, but then I was like maybe she's grumpy, I'm not sure if I should say hi or not," said Coric.
Borna Coric has not had the best year on tour, however, he did manage to claim the Cincinnati Masters title a couple of months earlier. He defeated Stefanos Tsitsipas in the finals to wrap up a brilliant week. However, he could not carry his form into the US Open 2022, where he was knocked out only in the second round.
Borna Coric recently competed at the Davis Cup 2022, where he won both his fixtures. The Croatian defeated Roberto Bautista Agut in the quarterfinals against Spain, whereas, he defeated Thanasi Kokkinakis in the semifinals. However, Croatia ended up losing the tie to Australia, as they failed to book a place in the finals.
Also Read: Serena Williams' autographed sneakers expected to fetch $20,000 in auction featuring Michael Jordan and Kobe Bryant's prized collection
Also Read: "Don't think it would be even talked about on ESPN or our sports channels in the US" Taylor Fritz's SCATHING indictment over the lack of popularity and coverage of Davis Cup in USA