21-year-old Iga Swiatek won her second major title of the year by beating compatriot Ons Jabeur in the final of the 2022 US Open. She defeated Jabeur in straight sets 6-2,7-6(5) to win her maiden hard court major which is also her third major title. With this, the World No.1 now has 7 titles to her name this season including two major titles.
Swiatek holds the No.1 ranking since Ash Barty retired earlier this year and ever since then, has leveled up her game. She currently holds the top spot comfortably and has more than double the points as compared to World No.2. Jabeur, who has made it to two consecutive grand slam finals- Wimbledon and US Open is the new World No.2 and has a very good relationship with Swiatek.
Speaking to Vogue magazine after her US Open triumph, Swiatek spoke about her relationship with Jabeur. She called the Tunisian a great person and credited her for being so nice to an introverted person like herself. She revealed that Jabeur is a very jolly person and always throws jokes around and is the happiest person in the room.
"Yes, for sure. Ons is a great person. Also, I'm more of an introvert, so it's really thanks to her that we have a good relationship—she's very open-minded, and she's always smiling and always has jokes to throw around. Getting to know her has been really cool, and she's a great player with so much determination and ambition," Swiatek said.
Also Read: "It gave me extra motivation" Iga Swiatek reveals how Rafael Nadal's Australian Open triumph at the season start pushed her towards excellence at the US Open
'Even though we're always fighting and wanting to win on court, it's a great environment': Iga Swiatek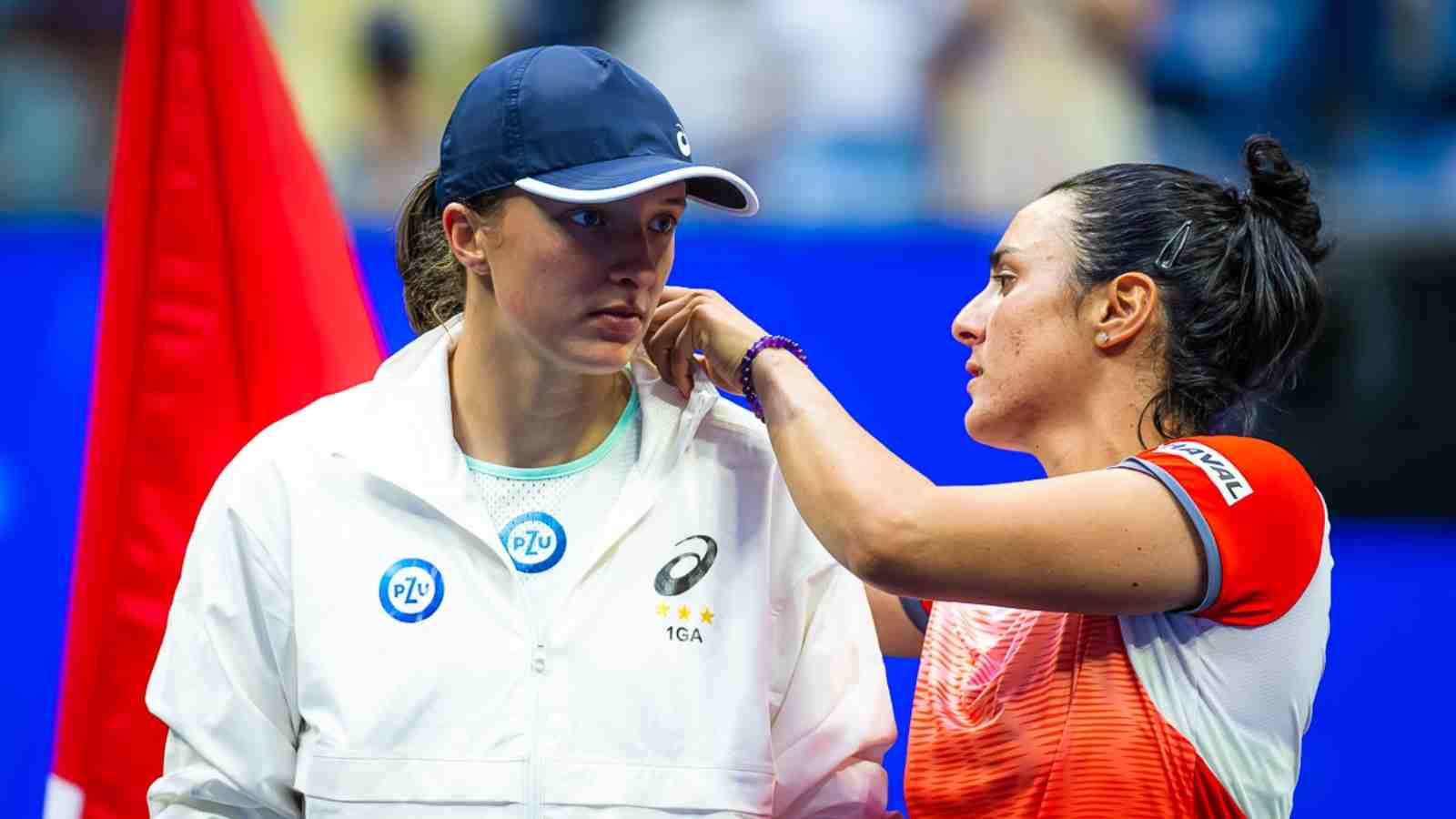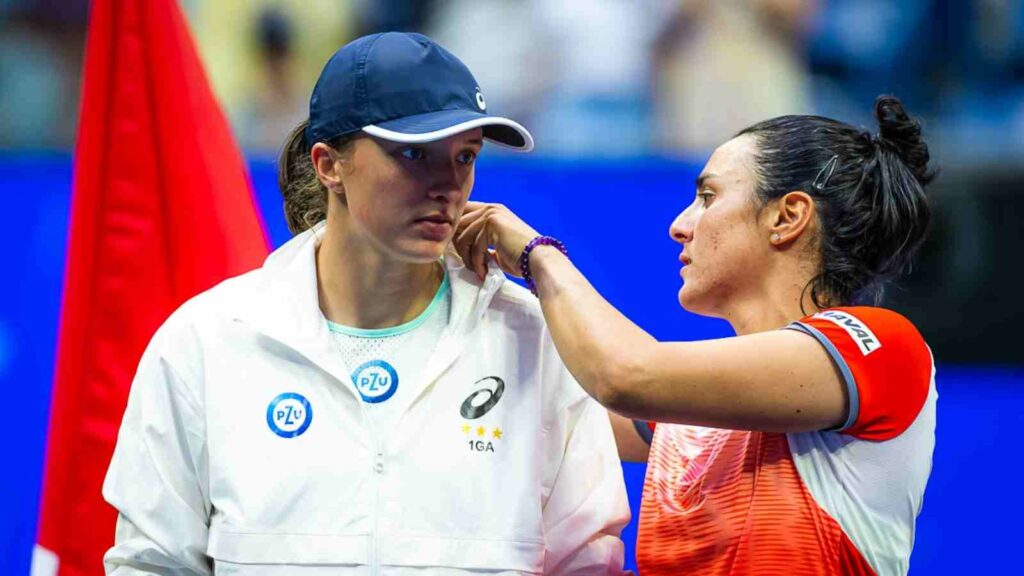 Swiatek then further spoke about the mutual respect that players currently have in women's tennis despite being fierce competitors on the court.
"It's nice that we can have that mutual respect. I feel like it's important in women's tennis. There's no tension between us in the locker rooms on tour; the girls are all really nice and we are all supporting each other. Even though we're always fighting and wanting to win on court, it's a great environment," she added.
Also Read: "I had the luck that Djokovic could not play" Carlos Alcaraz accepts that the absence of Novak Djokovic proved to be a boon in his US Open triumph
Also Read: "If you don't have the magic potion, it's difficult to win," Yannick Noah accused Rafael Nadal of doping for 'miracle healing'