Russian-born Kazakhstani professional tennis player Alexander Bublik lost his cool in Montepellier. In a total meltdown, the 25-year-old smashed his racquets in frustration in the match against Gregoire Barrere. He slammed and broke three, not one, racquets in what seemed like an eruption of frustration.
Bublik was the defending champion at the Open Sud de France before bowing out of the tournament on Wednesday. In 2022 he won the tournament as his first ATP title. This time too, things were looking in control before all hell broke loose in the Round of 32 against Frenchman Barrere. 
After losing the first set, Bublik made a recovery to clinch the second one in the marathon tiebreaker. Match was evenly balanced at this point with both players not ready to concede. In the third set, Bublik got a lead of 4-2 before the scene changed totally for the sixth seed.
Moving on, after multiple double faults, Bublik who is famous for tantrums, lost control over his emotions.
Related: Carlos Alcaraz admits Novak Djokovic and Rafael Nadal have special power that makes them unbeatable
Social media erupts to blast Bublik's meltdown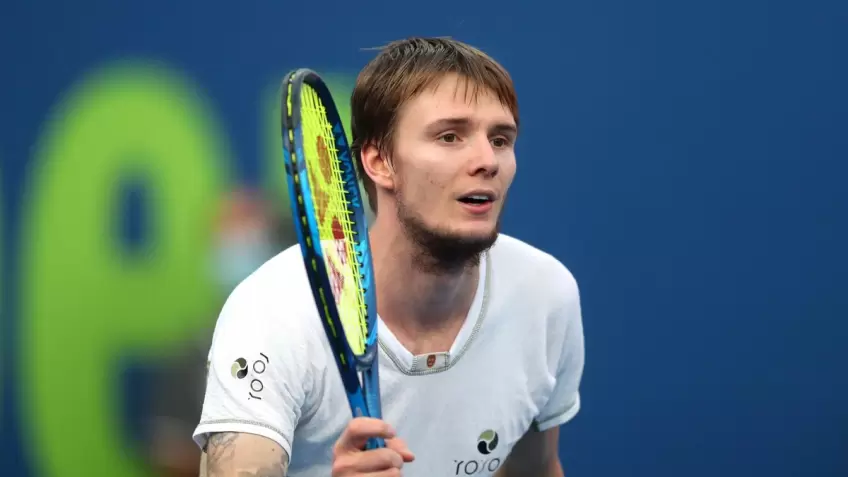 In the third set when Bublik was behind 0-6, he slammed his racquet on the court five times and broke it. Spectators were also in no mood to appreciate his action as the booing started. But Bublik did not stop there and proceeded to pick the second racquet from his reserve.
He again gave it four smashes before breaking it. Even after two racquets, he was yet to calm his frustration. Bublik repeated the same action with a third piece of equipment, before finally changing ends to the announcement of a warning for racquet abuse.
Social media users were not forgiving of the actions of current World No. 50. "Just looks utterly pathetic," one of the users wrote. "Must be quite a scary man in out-of-court life also," wrote another. Here are some other interesting tweets.
Racquet abuse is not new in tennis. Aussie Nick Kyrgios is one of the most infamous players on tour for such type of unacceptable behavior. Many tennis players and pundits have given their opinion on the issue. Some believe that it should be banned while others consider it as an added drama to the sport.
Continue Reading:
Emma Raducanu's agent believes Iga Swiatek more focused on tennis and not business unlike the Briton
"The business side gives me safety," Iga Swiatek on creating a balance between tennis and its business side