Stefanos Tsitsipas has shared yet another problem with the ATP Tour. The World No.3 is currently gearing up to compete in the Monte Carlo Masters. At the main draw ceremony of the Masters 1000, Tsitsipas stated that there is an urgent need to prioritize grass and clay-court tournaments as well.
In the current ATP Tour schedule, there is a vast disparity between the amount of hard-court events as compared to other surfaces. The hard-court season comprises most of the year. On the other hand, tour-level events on clay and grass are obviously lower. Hence, Tsitsipas has urged for more focus on 'natural surfaces' instead.
The grass court portion of the season only lasts approximately seven weeks from June to July, compared to the hard court portion of the season, which runs from January through early April and then again from July through November. The red clay is still hidden below the hard surface even though clay court events exceed those on grass courts. Surprisingly, there are no ATP 1000 events on grass.
Naturally, this isn't the best situation for players who excel on the red dirt, and Tsitsipas is one of them. As the slowest surface among all three, not many players are equipped with the skills to play on it. The 24-year-old Greek, in fact, excels on clay. Four out of the last five ATP titles he has won were on clay and grass and the exception too on an indoor hard court.
Tsitsipas stated at the ceremony, "Grass and clay seasons should be longer. I know that for clay there are still events in August but I am in favor of natural surfaces being more valued in the calendar." Fans shared the 2023 Australian Open finalist's sentiments as well. The aspirant is set to begin his Monte Carlo campaign on Tuesday, April 11th.
Also read: Rafael Nadal's absence in Monte Carlo termed 'advantageous' by defending champion Stefanos Tsitsipas
Stefanos Tsitsipas hopes to clinch third Monte Carlo Masters title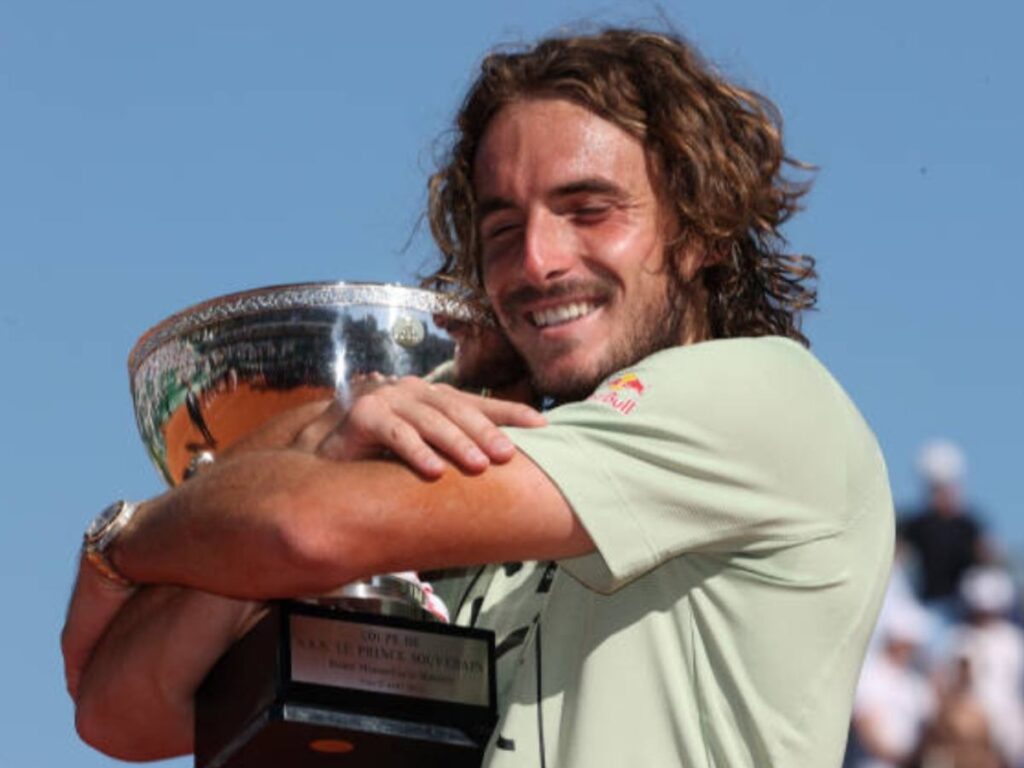 Stefanos Tsitsipas, a two-time champion, is motivated and ready to win a third straight Monte Carlo Masters championship. The Greek won his first ATP Masters 1000 title after defeating Andrey Rublev in the final of 2021. He then defeated Alejandro Davidovich Fokina in the final of the following year to win the clay-court tournament once again.
The second seed exited the tournament in Miami last month in the fourth round but enters Monte-Carlo with a 12-2 record there. The World No. 3 is eager to return to clay and is hoping that his positive experiences at the competition will help him rapidly find his form. Tsitsipas is looking forward to winning his maiden title of the season in addition.
In case you missed it:
Dominic Thiem splits with coach Nicolas Massu after rocking four-year run
Jessica Pegula admits to frustration and nearly smashing rackets in victory at Charleston Open