Former World No.1 Justine Henin said she became emotional after seeing the magical run of Andy Murray in the Australian Open 2023. Though his campaign ended in the third round, his epic five setter wins in the first two rounds will be a story to be remembered forever. The second-round victory against Thanasi Kokkinakis was especially dramatic. He came back from 2-5 in the third set to win the match in five sets: 4-6, 6-7(4-7), 7-6(7-5), 6-3, 7-5.
As per Henin's words, "I have to tell you, I've been really emotional about his win here in Melbourne. I was really emotional when he said he was so proud of himself. Four years ago we couldn't imagine we would speak so much about Andy here after we thought it was his retirement, so what emotions and probably the best moment of his career actually.
"Andy talked about the fun which is also really important because during a career when we are so much into it, it's not that we forget about the fun, it's that we lose that word. Now he's back, he realizes he wants to have fun and give fun also to the crowd which is an important point."
Henin continued on how she sees Murray's future in tennis, "Where will it go, it's very hard to say. Tennis these days is tough, young players pushing, players hitting so hard the ball and you have so many players playing at a high level."
Also Read: "I can do some damage," Andy Murray confident of making deeper runs in future Grand Slams despite early exit at 2023 Australian Open
Andy Murray's short but fantastic run in the Australian Open 2023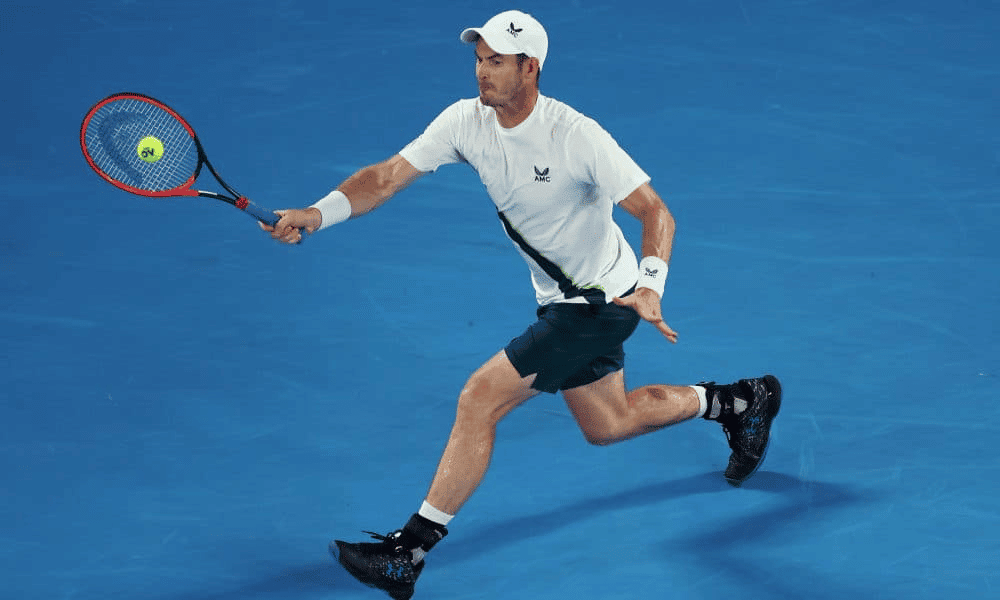 The three-time Grand Slam champion Andy Murray, who is currently playing with a metal hip, had shown incredible endurance in his short Australian Open campaign. In the third round, the exhausted Briton lost in four sets to Roberto Bautista Agut, 1-6, 7-6 (9-7), 3-6, 4-6. But his hard-fought victories in the first two rounds will be a story to tell to the sports world forever.
While the first-round victory against Italian World No.14 Matteo Berrettini needed a match point to be saved, the second-round victory was one of the all-time great comebacks. The final score against Berretini was 6-3, 6-3, 4-6, 6-7(7-9), 7-6(8-6) whereas the second round victory against Thanasi Kokkinakis was 4-6, 6-7(4-7), 7-6(7-5), 6-3, 7-5.
Murray showed great intensity and hunger to win both matches. Even though his best level of tennis before the hip injury is far away, there were some absolute moments of greatness in both matches. The next Grand Slam, French Open, is not played on his natural favorite surface so Wimbledon is expected to be his Go-to Grand Slam this year. Players who can play well on grass courts are relatively low, this also fuels the chances of the two-time Wimbledon champion.
The tennis world is excited just like Justine Henin to see how Andy Murray can perform in the future with the confidence gained from the Australian Open 2023.
In case you missed it!
"I've probably struggled with power hitters," Coco Gauff wary of Jelena Ostapenko ahead of 2023 Australian Open pre-quarters
WATCH: Iga Swiatek proves her love for Taylor Swift in a new special quiz