Tennis has always been a sport that demands physical and mental endurance, as well as precision and technique. However, the way the game is played has evolved over the years, and it seems that the younger generation of players is bringing a new approach to the game. Recently, two-time Grand Slam finalist Casper Ruud shared what Toni Nadal, Rafael Nadal's uncle and former coach, told the Norwegian regarding the younger generation in comparison to Nadal and Novak Djokovic.
According to Toni Nadal, the new generation of players is playing faster and more aggressively than their predecessors. Toni has seen many generations of players come and go, and his observation about the new generation is particularly interesting because of his experience coaching Rafael Nadal.
According to Nadal, the young players are much more aggressive, looking to end rallies quickly rather than building points. They play with incredible pace and hit winners from anywhere on the court. They are also able to defend well and can hit back, even from defensive positions. In short, they are playing a style of tennis that is faster, more explosive, and more exciting to watch.
"I was playing with a junior player at the Academy just hitting from the baseline and he took up his phone and it started timing us to see in 30 seconds how many balls can I hit back and forth. And he (Toni) said that you and the younger generation, you play much faster than what you know Rafa and Novak did when they were playing matches when they were younger." Ruud shared the Toni Nadal anecdote.
Continue reading: Patrick Mouratoglou points out flaws in Daniil Medvedev that makes him vulnerable on clay
Casper Ruud, the versatile and humble young tennis star making waves on the ATP Tour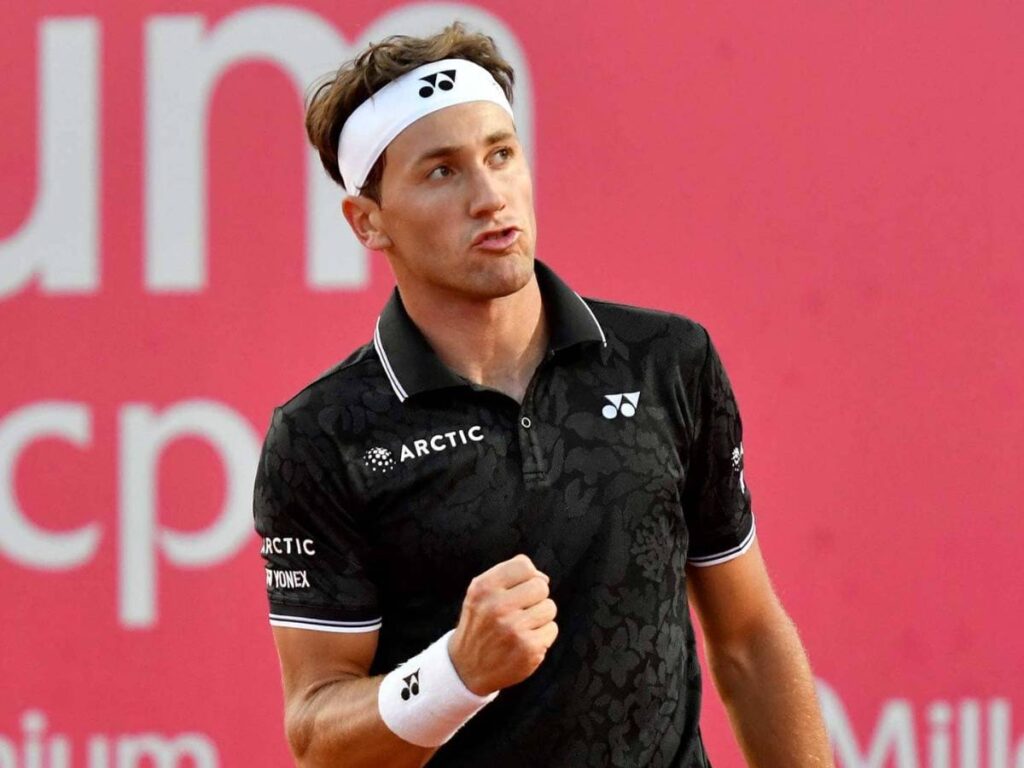 Casper Ruud is a Norwegian tennis player who has been making waves on the ATP Tour in recent years. At just 24 years old, he has already established himself as one of the most promising players of his generation, with a playing style that sets him apart from his peers.
One of the things that set Ruud apart is his versatility on the court. He is equally comfortable playing on clay, hard court, and grass, which is a rare skill in today's game. His ability to adapt his game to different surfaces makes him a formidable opponent, and he has already notched wins over some of the top players in the world.
Ruud has won nine ATP Tour singles titles in his career. He won five in 2021 and won three more in 2022. Ruud's playing style is characterized by his solid groundstrokes and his ability to stay calm under pressure. He has a powerful forehand and a reliable backhand, and he is not afraid to go for a win when the opportunity arises. The Norwegian is also known for his excellent moves on the court, with good footwork and the ability to cover a lot of ground.
In case you missed it: