Martina Navratilova is a legendary tennis player who is currently in her 60s. She is considered as one of the greatest tennis players of all time and with 18 singles and 41 doubles titles, is the most decorated tennis players of all time. Despite having retired years ago, Navratilova hasn't lost her relevance in tennis and is still very active as an analyst and a commentator.
Apart from that, she is also one of the most active tennis personalities on social media and doesn't shy away from speaking on various social, cultual, and political affairs. She has a very strong view on various sects of issues and often lands up in controversy for publicly voicing them. But despite everything, Navratilova continues to voice her opinion on various taboos of society.
Also Read: WATCH: "My best results come when I am smiling" Emma Raducanu sets the mercury high with her latest photoshoot with Vogue
Martina Navratilova condemns Christian extremism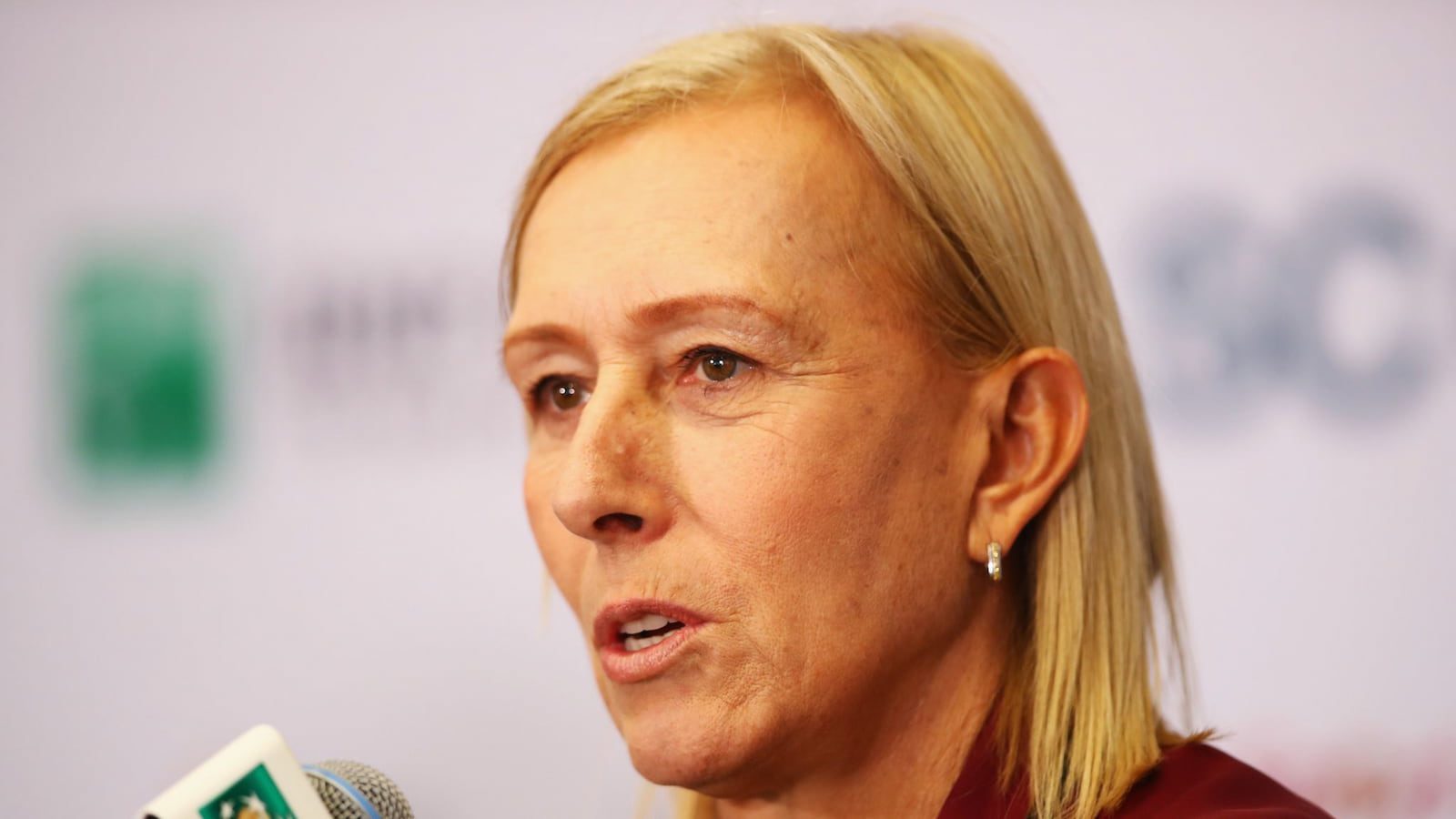 Navratilova leans toward the left ideology and hence doesn't bode well with the Republicans. Being gay herself, she promotes equality and open-mindedness and often slams the Republicans for their staunch mentality. Recently, a Republican candidate in Oklahoma made a very inappropriate religious comment about the LQBTQ+ community.
In Christianity, being a gay in considered to be a sin and over the years, there has been many debates over this grey area mentioned in the Bible. Scott Esk, 56, is known for his typical mentality and said that he wants gay people to be stoned to death and later justified his statements in the name of Christianity. He told that his position simply makes him a Christian.
Obviously, these comments didn't go well with majority of people on social media including Navratilova herself. She condemned this kind of sick and hateful mindset and called out this sect of 'Christianity'.
She said that these kind of so-called Christians want a Christian type sharia law referring to the extreme idealogy they propagate. "These "Christians" want a Christian type sharia law I guess with these statements…." she wrote.
Also Read: "That's what you get for supporting anti-vaxer Djokovic!" Tennis Twitter reacts to Reilly Opelka's withdrawal from the 2022 US Open
Also Read: "Hard work and patience paid off!" Novak Djokovic reacts to Borna Coric's 'historic' and 'deserving' Cincinnati Masters triumph