Aryna Sabalenka, the 24-year-old Belarusian professional has defied all odds to win the 2023 Australian Open title. Hailing from Belarus, Sabalenka has been surrounded by controversies for quite some time now. Due to Russia's invasion of Ukraine, many Russian and Belarusian players were banned to play from many tournaments, and being from Belarus, Sabalenka had to compete under a neutral nationality at the Australian Open.
She, however, put in excellent performances at the tournament. Dominating every single one of her opponents. She beat players like Elise Mertens, Shelby Rogers, Belinda Bencic, and now, Elena Rybakina in the final.
After winning the game, Aryna Sabalenka was quick to walk to her coach's box and celebrate the title with her team. The Belarusian was visibly emotional after such a humongous feat. Along with Sabalenka, her coach was also seen crying after the Belarusian won the first singles Grand Slam title of her career.
Related: Aryna Sabalenka is the Australian Open champion
Aryna Sabalenka reflects on her Australian Open victory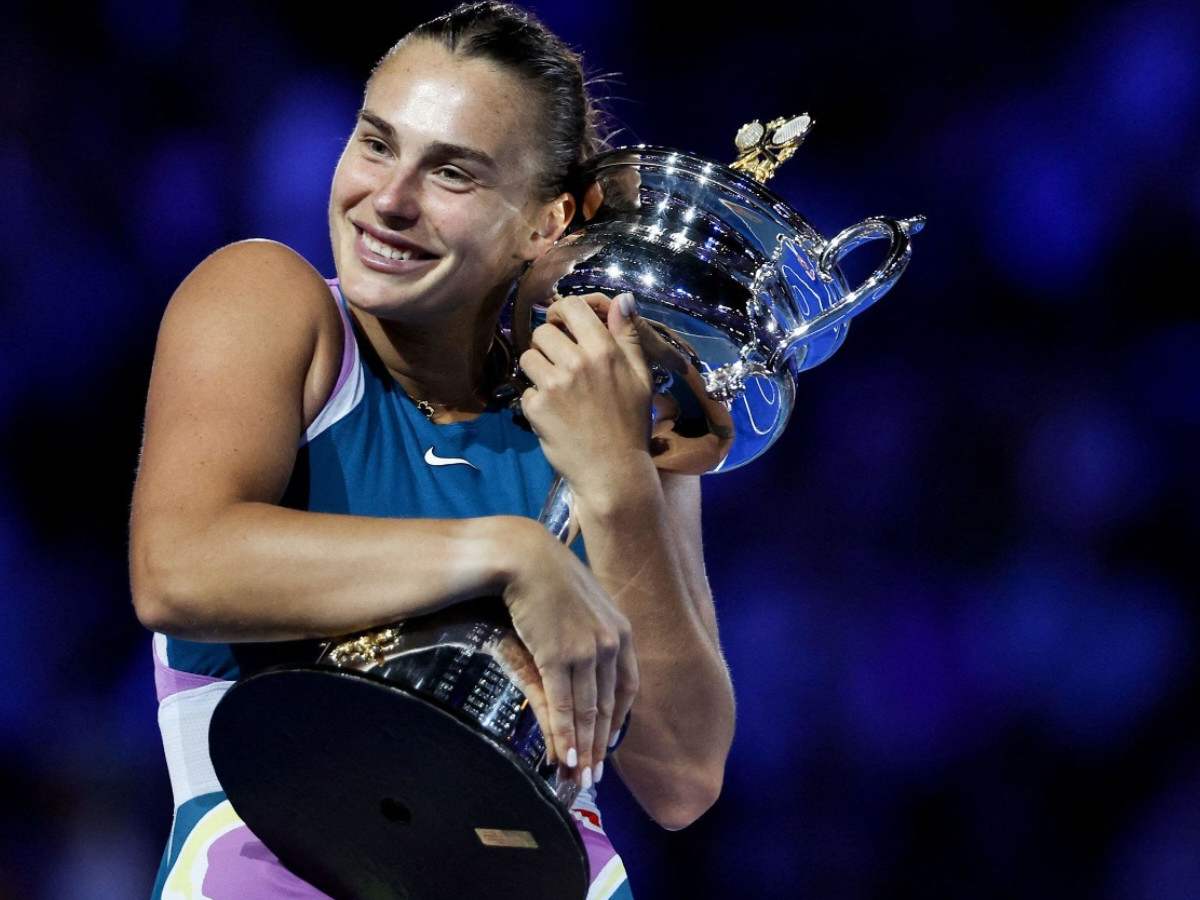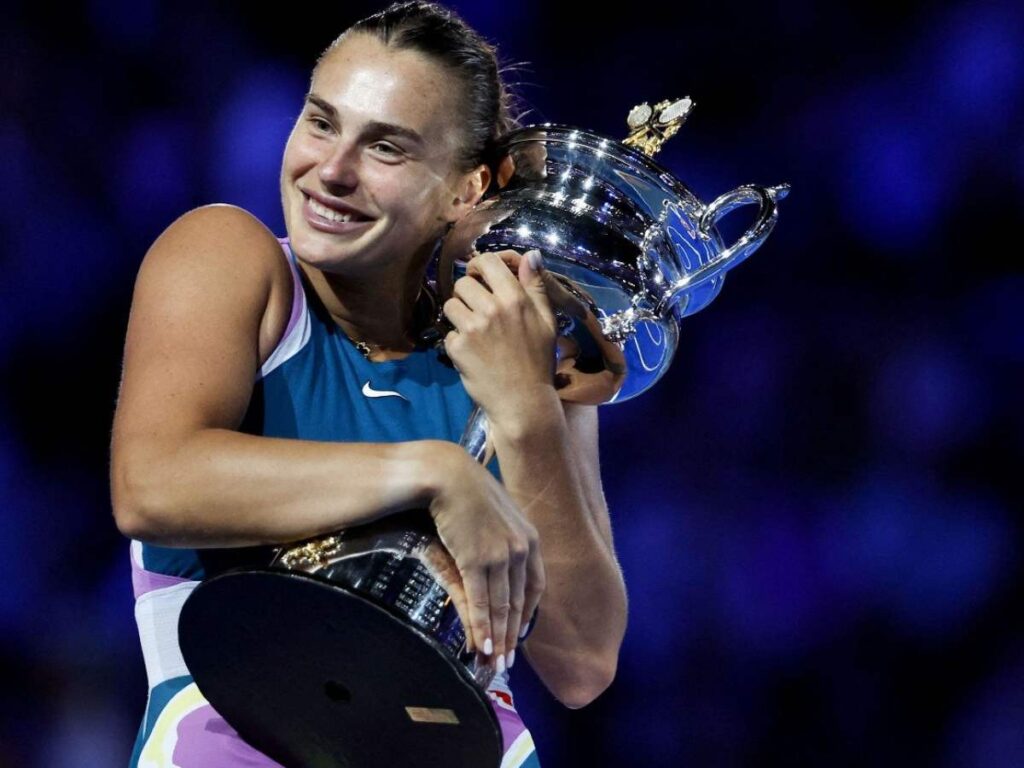 Competing against Elena Rybakina was no simple task for Sabalenka. The Belarusian held her nerve throughout the match and even after dropping the first set made a sensational comeback into the match. After her amazing victory, Sabalenka talked about how she was feeling after winning her maiden singles Grand Slam title.
She said, "First of all, I want to say sorry for my English because I'm still shaking – super nervous! secondly, it's such an inspiration to receive the trophy from you [directed towards Billie Jean King] thank you so much for everything you have done for our sport. I want to [congratulate] Elena for an incredible two weeks. You're such a great player, and of course, we're going to have many more battles, hopefully in the finals of a Grand Slam. And I want to [congratulate] your team – you guys are amazing, you've done such a great job. Congrats guys."
Elena Rybakina clinched the first set quickly by 6-4 but Sabalenka made sure to not let her capitalize on it as he won the match by winning the next two sets. It was surely a fitting end to the amazing tournament that the 2023 Australian Open has been.
Incase you missed it:
Stefanos Tsitsipas says he wants to focus on the Australian Open title before meeting Margot Robbie
Coco Gauff vows to come back strong following her disappointing 2023 Australian Open