Stefanos Tsitsipas, a finalist at the Australian Open, claims that he is more concerned with his tennis than attempting to set up a meeting with Margot Robbie. The world No. 4 offered the Australian actress a place in his player's box during the Melbourne tournament after his quarterfinal victory over Jiri Lehecka. She was not present, though, when the Greek defeated Karen Khachanov in the semi-final on Friday.
In the post-match interview with Laura Robson, Tsitsipas professed that he wasn't too let down.  Tsitsipas insisted: "The plan is for me to do my job, play good tennis and the rest can come afterward. I admire her a lot, she is a great actress, I like her work but I am focusing on my own world."
Tsitsipas' performance at the Australian Open had an unexpected conversation as he told Jim Courier during an on-court interview that Australia is such a lovely country. He enjoys a lot of Australian things, and Margot Robbie is one of his favorite actors. Tsitsipas then proceeded to invite the actress to his finals match, which she did not attend.
Even though Margot, a two-time Oscar nominee, didn't watch his match, Tsitsipas still outperformed Khachanov by defeating him in four sets. The Greek will face Novak Djokovic in the final championship match on Sunday at the Rod Laver Arena. Djokovic is the favorite between the two, but Tsitsipas will surely be a worthy opponent.
Also read: Novak Djokovic collects numerous accolades as he enters the 2023 Australian Open final
Tsitsipas gives a sassy comeback to Djokovic's remarks about their encounter at the French Open final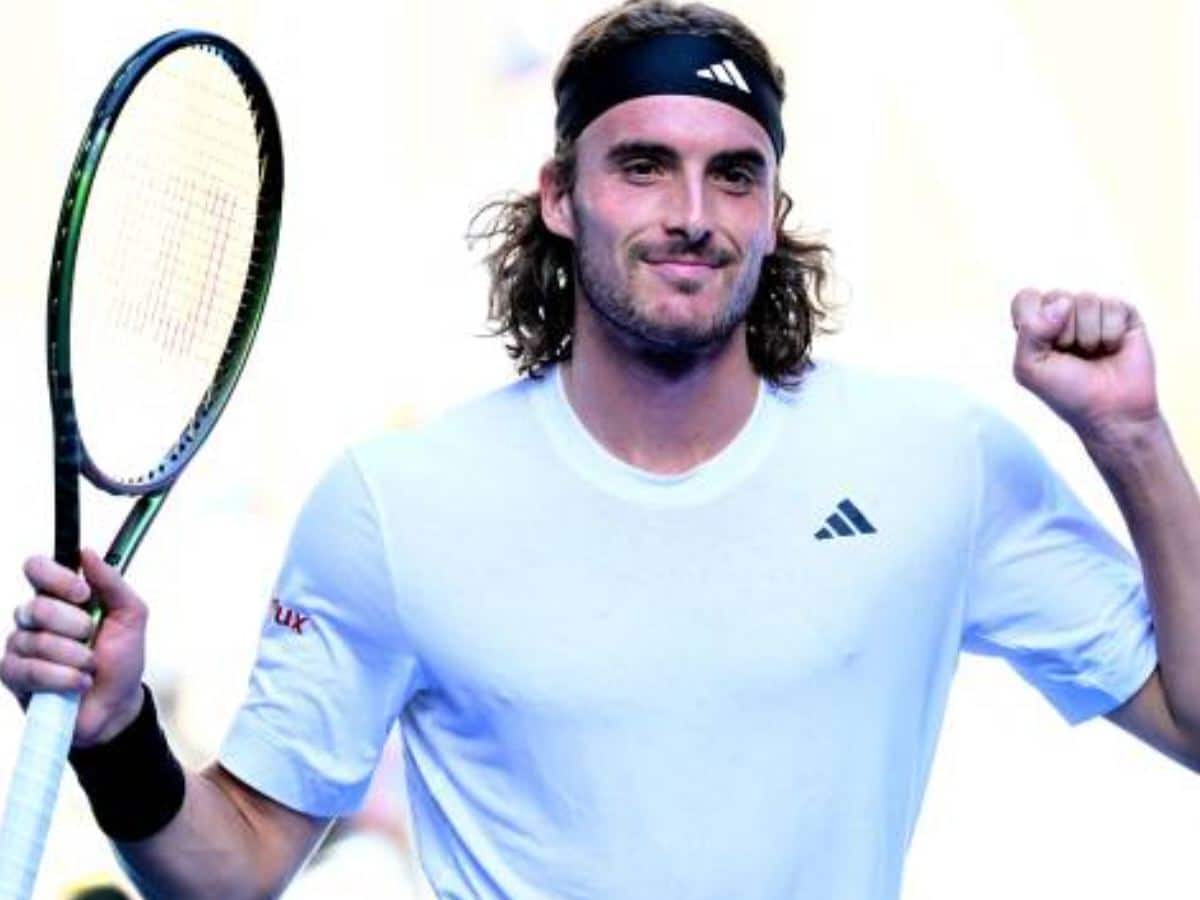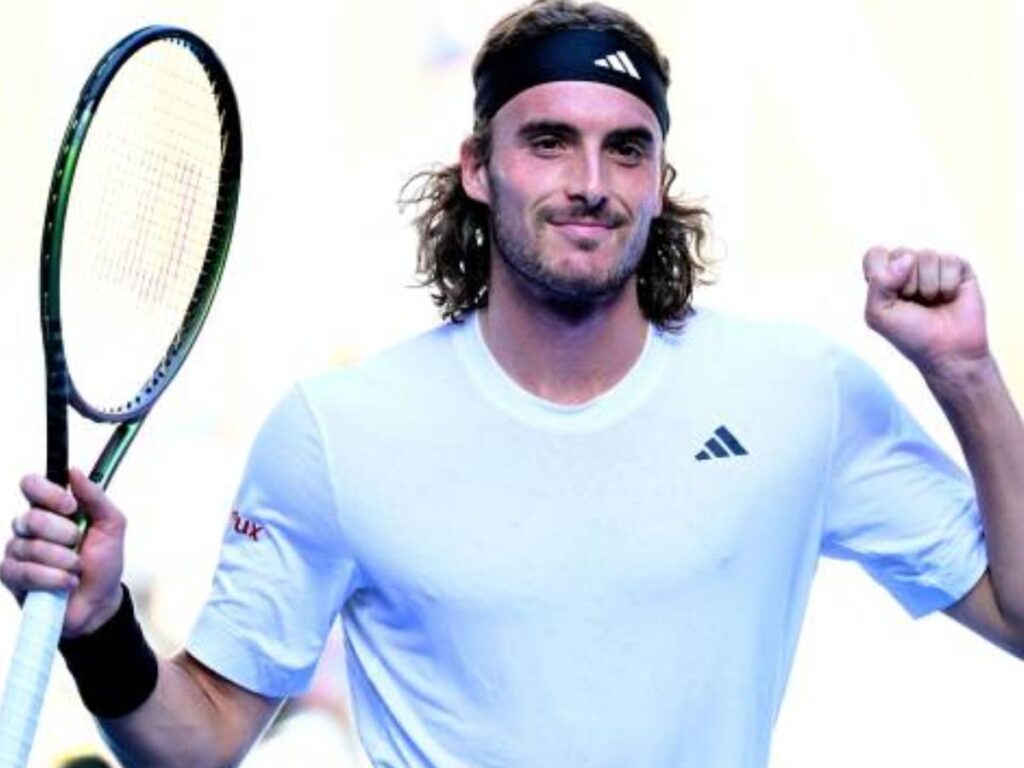 In a playful retort to Novak Djokovic's remark about him not making a final, Stefanos Tsitsipas claimed that even he forgot about their historic matchup at the 2021 French Open. The Australian Open final between Tsitsipas and Djokovic will take place in 2023, however, this will not be their first Grand Slam match.
Before Djokovic came back to win the match and his second French Open, the Greek star was ahead by two sets. The 35-year-old, who was complimenting his opponent in the Australian Open final, seemed to forget about this and stated that he had never competed in a championship match.
Tsitsipas said directly, "I don't remember either". When told that it was the Roland Garros final for 2021, Tsitsipas once more responded, "No, don't remember." According to ATP's website, the Greek star claimed that he is more than prepared to face Djokovic in the championship match.
In case you missed it:
Australian Open 2023 FINAL: Aryna Sabalenka vs Elena Rybakina Live Stream, Match Timings, Prediction, and Preview
"I want to recreate that feeling for me," Stefanos Tsitsipas recalls his early memories of aiming to win his first Major as he reaches the Australian Open finals