Andy Murray's recent struggles on the court were on full display during his match against world No. 164 Andrea Vavassori in the first round of the Madrid Open. Despite starting off strong, the twice Wimbledon champion suffered his fourth straight defeat, leaving many questioning his current direction.
Murray's usually reliable touch deserted him during a crucial moment in the tiebreak, resulting in what can only be described as a shocking miss. The backhand put-away seemed like a sure thing, but Murray butchered the simplest of volleys, leaving him with a major missed opportunity.
While he had a promising start to the season in Australia, Murray is now unsure whether he should continue on the clay and play the French Open or prioritize his beloved grass courts. The lack of clear direction is a frustrating situation for the veteran player, who is still searching for a way to regain his form.
Reflecting on the missed shot that cost him dearly, Murray admitted to being baffled and frustrated: "Everyone misses bad shots throughout their career, but I don't have too many like that. That's a frustrating thing because you construct the point well, play the right way, and then just mess up the basic shot."
Also Read: Roger Federer expands business portfolio inking new deal with Oliver Peoples
Andy Murray suffers defeat to world No. 164 Andrea Vavassori in Madrid Open first round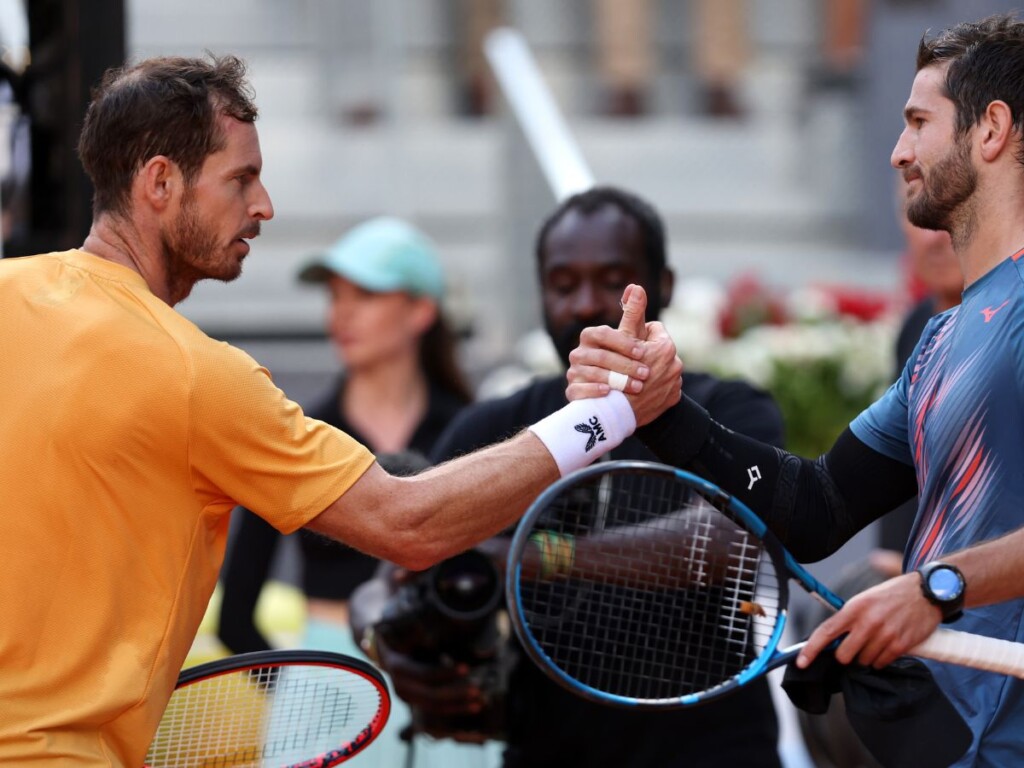 Italian tennis player Andrea Vavassori caused a major upset in the first round of the Madrid Open by beating former Wimbledon champion Andy Murray 6-2, 7-6 (7). Vavassori's victory marks the biggest win of his career and earns him a spot in the second round where he will face world No. 3 Daniil Medvedev.
The 27-year-old played an impressive game against Murray, winning 76 percent (13/17) of net points during their one-hour, 33-minute match. Although he admitted to feeling nervous at times, Vavassori managed to hold on during the tie-break to secure his victory on his fifth match point.
Meanwhile, Murray's loss to a player ranked 164th in the world marked his fourth consecutive defeat. Furthermore, it was also the third consecutive tournament where he lost his first match, having failed to advance past his first opponents in Monte Carlo and Miami.
Murray, who had previously won the Madrid Open in 2008 and 2015, was visibly disappointed with his performance. His inability to secure a win has raised questions about his form and whether he will be able to make a comeback anytime soon.
In case you missed it: