Even maestros sometimes forget the rules of the sport! This was evident in a hilarious incident which occurred during the friendly match between Novak Djokovic and Nick Kyrgios. The Serb returned the serve of the Australian with a tweener; however, the shot did not have much power. He did not anticipate that the 27-year-old is in a great position to return the ball.
Hence, he did not run after the ball. This gave Nick Kyrgios ample time to hit the ball where he wanted to on the court for a point. The crowd including commentators, burst into laughter when Novak Djokovic's reaction came. He had not realized till then what a silly mistake he had made. Even his opponent could not believe his fate. Soon, the 21-time Grand Slam champion shrugged it off and got ready to face another serve from the Australian.
However, this incident will be remembered as one of the highlights of the Australian Open 2023. Meanwhile, Australian sports broadcaster Wide World of Sports shared an excerpt from the match on social media.
"Novak FORGETS the rules of tennis!" the caption read with laughing emojis.
The result of the match, though, was a tie, with both the players winning a set each.
Learn More: Who are the sponsors for the Australian Open 2023?
Fans are relieved to watch Novak Djokovic back on court after injury scare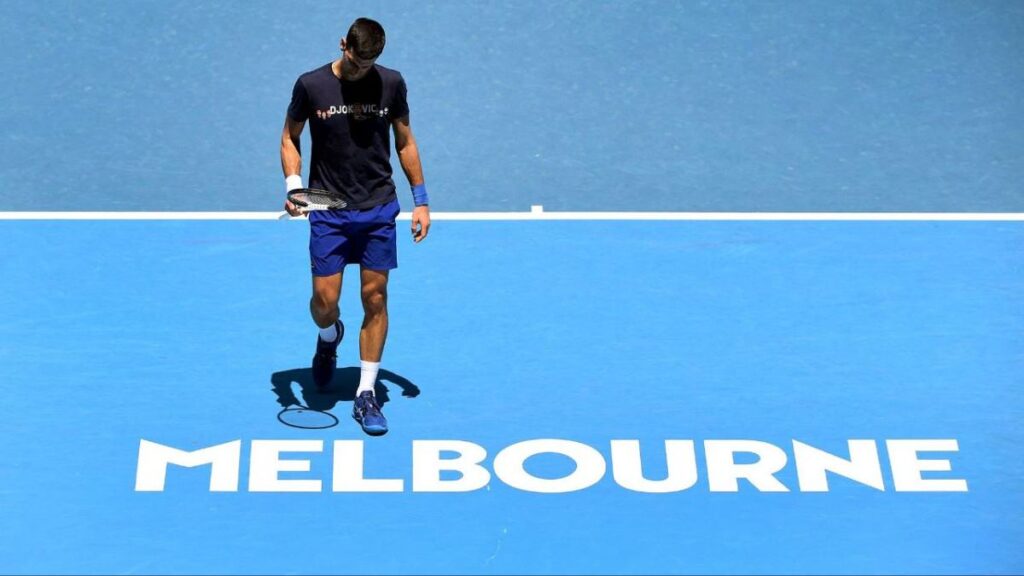 This is the first full match Novak Djokovic played in the build-up to the Australian Open 2023. He had to abandon his first scheduled practice match with Daniil Medvedev two days ago, because he tweaked his hamstring. The players played for 40 minutes before the nine-time Australian Open champion decided to cut the practice session short.
This was the second incident in the last one week that his hamstring had been tweaked. He had the same physical issues while playing against the Russian during the semi-final round match of the 2023 Adelaide International 1 tournament. He took a medical time-out between the match. However, he came back strongly to win the match 6-3, 6-4. He subsequenlty defeated Sebastian Korda, too, in the final to clinch this season's first and career's 92nd ATP title.
However, in this practice match against Nick Kyrgios, he looked very comfortable and ready for the competition. This is for the 18th time, he is participating in the Australian Open in his career. But he is chasing the dream of winning his record tenth Australian Open title this season.
Incase you missed it:
Serena Williams finally practices her "much wanted" religious practice after retirement from tennis
Justine Henin believes Rafael Nadal can surprise everyone at the 2023 Australian Open as he did last year