World number 1 Novak Djokovic has been a champion player on the court and the fans know the Serb as an extremely competitive player. Recently, he showed his other side, the side of being a father to the world by sharing a cute video of him and his children posing with the Nitto ATP Finals trophy.
Djokovic was up against Italian Jannik Sinner in the finals of the ATP Finals. He headed into the tournament as the defending champion and number 1 seed. The Serb thrashed the Italian in a two-setter to seal the deal and win another trophy. After the formalities, the father side of Djokovic took over and he was posing in front of the camera with his two children Stefan and Tara.
The adorable kids were replicating their father's pose trying to match his expressions as well. Stefan also screamed "Idemo" like Djokovic usually does when he wins. Tara came extremely close to posing like Djokovic with the same fire in her eyes. The whole room erupts with cheer for the young kids who continue to pose like their champion father. This marks the 7th ATP Finals for the Serb who continues to break more and more records as he plays matches.
Novak Djokovic is grateful to father his kids
Novak Djokovic had another memorable season with 3 Grand Slam titles, 3 ATP tour wins, and another Nitto ATP Finals trophy. He avenged his second-match defeat against Jannik Sinner by thrashing the youngster in straight sets. The Serb also reveals how grateful he is to father his beautiful children.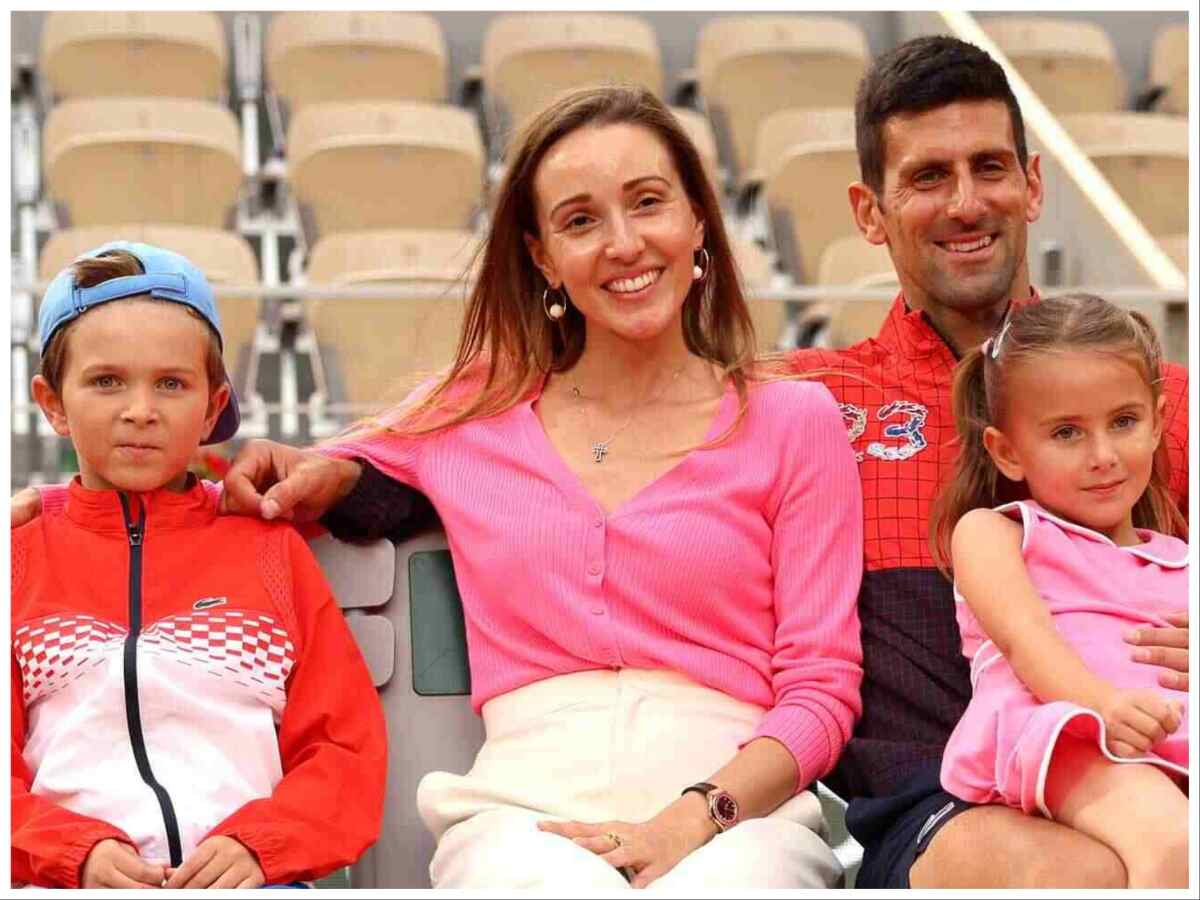 The children know what is happening on the field, and the Serb reveals that he has always wanted to win in front of his kids when they know what is happening around them.
"I am so grateful to be a father of these two wonderful angels. They blessed me with so much happiness and joy in my life and love and yeah, they give me strength no doubt,"  said Djokovic in the post-match interview. 
2023 has been a rollercoaster of a ride for the 36-year-old who came a long way for his children. From shedding tears at his Wimbledon loss in front of his kids to posing with the ATP Finals title as the world number 1, Djokovic is nothing but elated by this victory.
In Case You Missed It: