Seeded 4th at the 2022 Astana Open, World No. 7 Novak Djokovic is a heavy favourite at the ATP-500 event. Coming fresh from winning his 89th Tour title at the 2022 Tel Aviv Open, Djokovic is looking to climb back towards the top of the rankings as he finds himself on the other end of the Top 10.
Ahead of his first-round match, Djokovic was seen having his warm-up outside the stadium. Sporting a grey jacket and black track pants, Djokovic was jogging on the premises of the National Tennis Center instead of sweating it out in the gym choosing to have a run on a bright day in Astana.
Also Read: WATCH: Carlos Alcaraz gets a wholesome message from a little fan who aspires to be just like the US Open champion
Fans enjoy Novak Djokovic's new training regime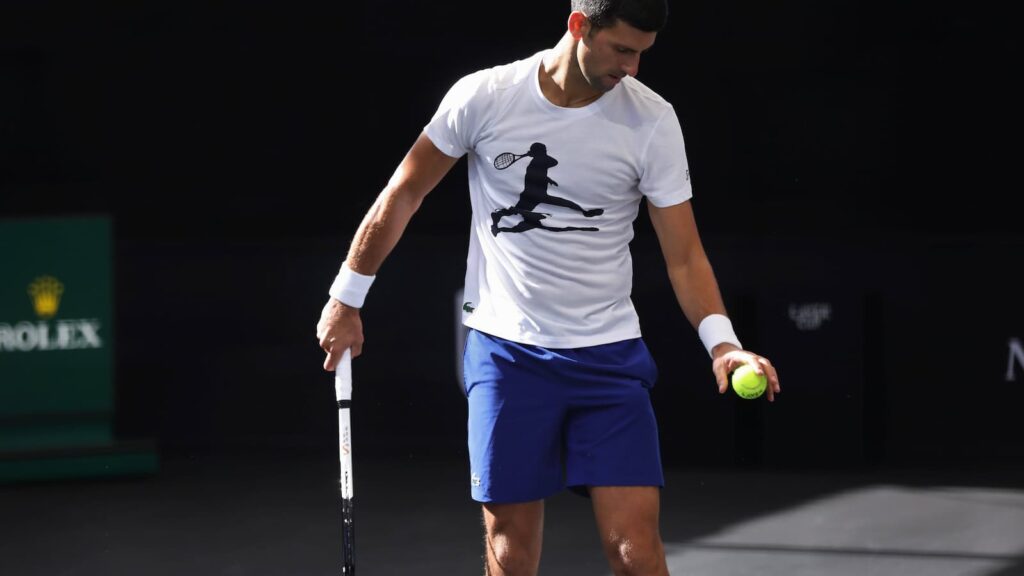 With Djokovic's video going viral quickly, fans enjoyed the Serb taking a non-conventional way. With locker room and gym visuals rarely made available, fans loved the fact that Djokovic took the old school method of doing it outside rather than a gym, also giving his fans a glimpse of himself.
Djokovic will be taking on Chile's Cristian Garin in the first round as the Serb makes it to the main draw through a late wildcard. With World No. 1 and the top seed Carlos Alcaraz losing to David Goffin in the first round itself, Djokovic's chances at claiming the title are boosted further.
Djokovic will be meeting Garin for the third time on the Tour. Both of their previous meetings have gone the Serb's way and given the fact that he won the title without dropping a set in Tel Aviv, the third win for Nole looks quite certain unless Garin comes out with a master plan and causes a big upset.
Also Read: "Our tax dollars at work" Martina Navratilova spots Donald Trump's wife on the same flight as her, complains about how she was treated differently by the authorities 
Also Read: "Flopucanu more interested in fashion shows" Emma Raducanu hugely criticized on social media for another shocking first-round exit at the Ostrava Open