Rafael Nadal had long back announced his plans for an exhibition tour in South America. The tour will be held in November after the 2022 ATP Finals are played out. The Tour will see Nadal visit Chile, Argentina, Ecuador and Colombia where he will take on some of the local players.
Joining Nadal will be current World No. 2 Casper Ruud, the finalist at the 2022 French Open. Ruud had lost to Nadal in the finals and then lost another major final to Carlos Alcaraz at the 2022 US Open. Ruud has shown his best game on claycourts and is looked upon as Nadal's successor on the surface.
Nadal announced Ruud's addition to the Tour in a unique way with the video posted on their respective Instagram handles. The video saw the two men speaking in Spanish where it looked Nadal was checking on Ruud's Spanish as it might come in very handy during the Tour in a few weeks' time.
Also Read: Novak Djokovic, Iga Swiatek, Nick Kyrgios and other top players confirmed for new exhibition event in Dubai, sponsors unknown
Rafael Nadal's tour to be non-profit and aims to support wheelchair tennis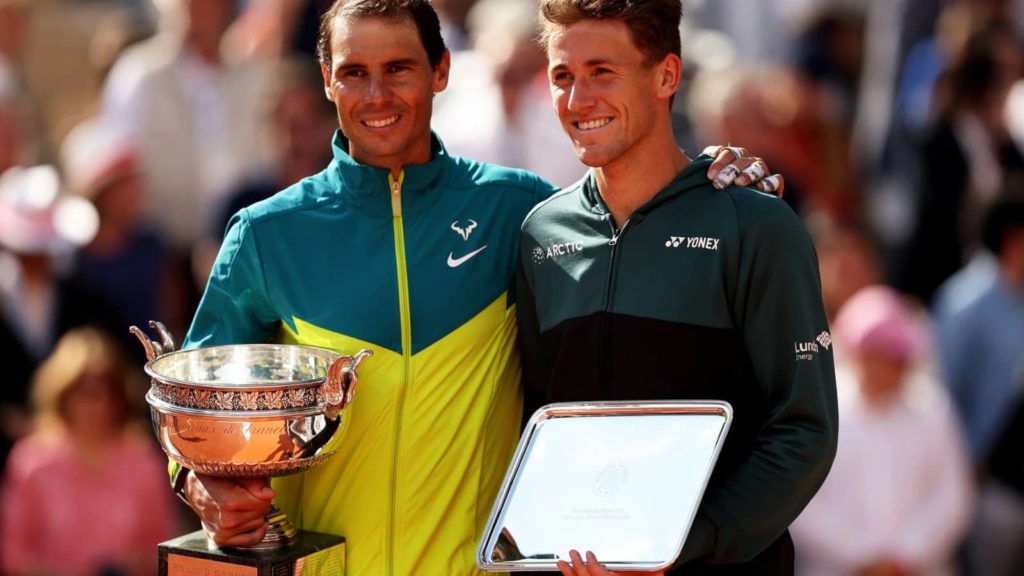 From Ruud's post, the tour will start in Argentina on November 23rd three days after the ATP Finals. The 2022 ATP Finals are scheduled from 13th to 20th in Turin, Italy. Both Nadal and Ruud have qualified for the year-end championships and will both be eyeing their maiden title at the event.
"We told him that it was a non-profit event, in which we brought him to support us by showing tennis players in wheelchairs," said Gabriel Basso, executive director of the Fashion Museum Foundation, the organizer of the exhibition tour.
So far, Alejandro Tabilo is confirmed as the opponent for Nadal for the match in Chile. The opponents for the other nations are however yet to be confirmed. With Ruud now added to the Tour, it's unclear whether he will be one of the opponents or a doubles partner if Nadal aims to play both disciplines.
Also Read: WATCH: "F***ing unprofessional" Corentin Moutet and Adrian Andreev indulge in an 'ugly' on-court fight after their match at Orleans Challenger
Also Read: Pam Shriver slams Naomi Osaka and advises her to seek inspiration from Serena Williams in her quest to be back in form