Former World No.1 Naomi Osaka has announced that she is becoming a mother for the first time. She wrote down a beautiful note and photo of an ultrasound screen report via her social media handles. American rapper Cordae is her boyfriend since 2019.
She noted down the picture captioning, "Can't wait to get back on the court but here's a little life update for 2023." This was followed by a series of thoughts on her life and how she is looking forward to this phase of her life. She has recently pulled out of the Australian Open 2023 and without giving a reason until now. The tennis world welcomed the happy news wholeheartedly. Wishes and congratulatory notes are pouring down to the 25-year-old.
The beautiful note she put in touched upon a lot of important aspects of life and how excited she is for this new chapter of life, "The past few years have been interesting to say the least, but find that its the most challenging times in life that may be the most fun. These few months away from the sport has really given me a new love and appreciation for the game I've dedicated my life to.
I realize that life is so short and I don't take any moments for granted, everyday is a new blessing and adventure. I know that I have so much to look forward to in the future, one thing I'm looking forward to is for my kid to watch one of my matches and tell someone, "that's my mom", haha. 2023 will be a year that'll be full of lessons for me and I hope I'll see you guys in the start of the next one cause I'll be at Aus 2024. Love you all infinitely,"
She ended it with a sidenote on how she expects her future to be, "Sidenote: I don't think there's a perfectly correct path to take in life but I always felt that if you move forward with good intentions you'll find your way eventually."
Related: Naomi Osaka announces pregnancy, promises to return to the Tour next season
Boyfriend of Naomi Osaka is a grammy nominated rapper named Cordae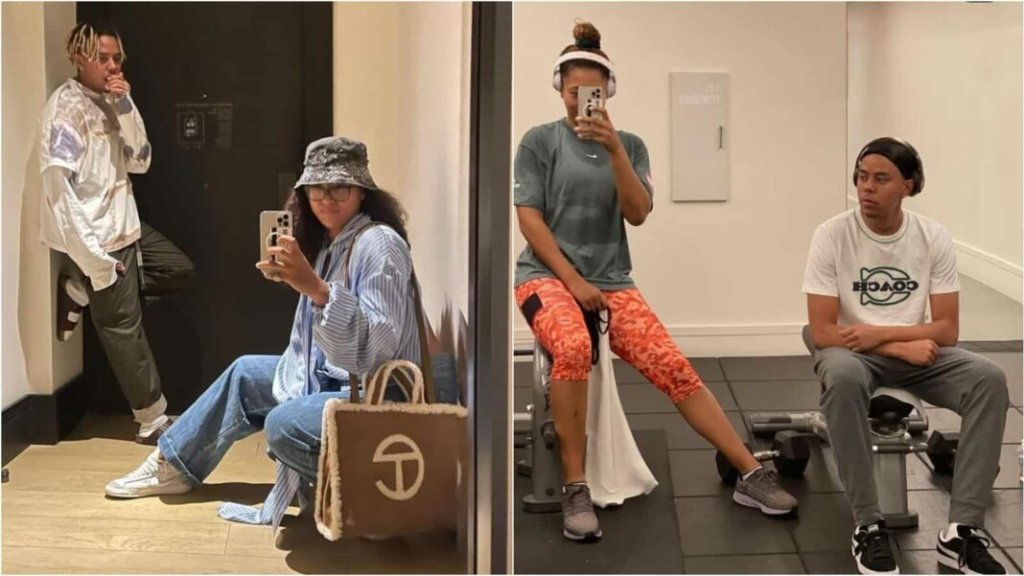 Cordae Amari Dunston is a 25 year old American rapper, singer, and songwriter. He has met Naomi Osaka in 2019. From then on, he has been spotted in Osaka's players box, especially for the matches played in USA. Cordae had revealed that he is not a tennis fan at all previously.
In an older interview Cordae told, "If you asked me about tennis, before being immersed in it because of Naomi (Osaka), I could only give you Venus and Serena Williams, you know? Because they're just a part of the culture"
Osaka had also praised her boyfriend on numerous occasions for being there with her on important matches despite him not knowing any tennis rules at all. Once she had posted a picture with him after she won the US Open 2020 quoting " Appreciation post for the mister because I feel like it today. This pic was right after winning the US Open finals. He stopped everything he was doing because I FaceTimed him a couple days earlier and said I was feeling sad and lonely in the bubble."
She continued on how his "mister" responded, "I later found out that he hopped on a plane shortly after that call and then quarantined himself for a couple days in a hotel to see me and support. still convinced he doesn't understand the rules of tennis lol."
In case you missed it!
Novak Djokovic lists down his biggest threats at the 2023 Australian Open as he eyes his 10th Major Down Under
Felix Auger-Aliassime's coach Frederic Fontang explains Toni Nadal's role in training the youngster