Naomi Osaka has finally cleared the air around her withdrawal from the 2023 Australian Open. The former World No. 1 took to her social media accounts to announce her pregnancy. Dating rapper Cordae since 2019, the couple is set to welcome their first child together.
Osaka, a four-time Grand Slam title champion, had received quite a flak for withdrawing from the season's first Major. Absent on the Tour since the 2022 Tokyo Open, nobody was aware of her withdrawal. But with this news, fans can be relieved and happy for her as she begins a new chapter in life.
Announcing the news, Osaka said, "The past few years have been interesting to say the least, but I find that its the most challenging times in life that may be the most fun. These few months away from the sport has really given me a new love and appreciation for the game I've dedicated my life to. I realize that life is so short and I don't take any moments for granted, everyday is a new blessing and adventure.
"I know that I have so much to look forward to in the future, one thing I'm looking forward to is for my kid to watch one of my matches and tell someone, "that's my mom", haha. 2023 will be a year that'll be full of lessons for me and I hope I'll see you guys in the start of the next one cause I'll be at Aus 2024.
"Love you all infinitely. Sidenote: I don't think there's a perfectly correct path to take in life but I always felt that if you move forward with good intentions you'll find your way eventually," said Osaka.
Related: Rafael Nadal fuels retirement rumors with once in a 15-year act
Cordae and Naomi Osaka's relationship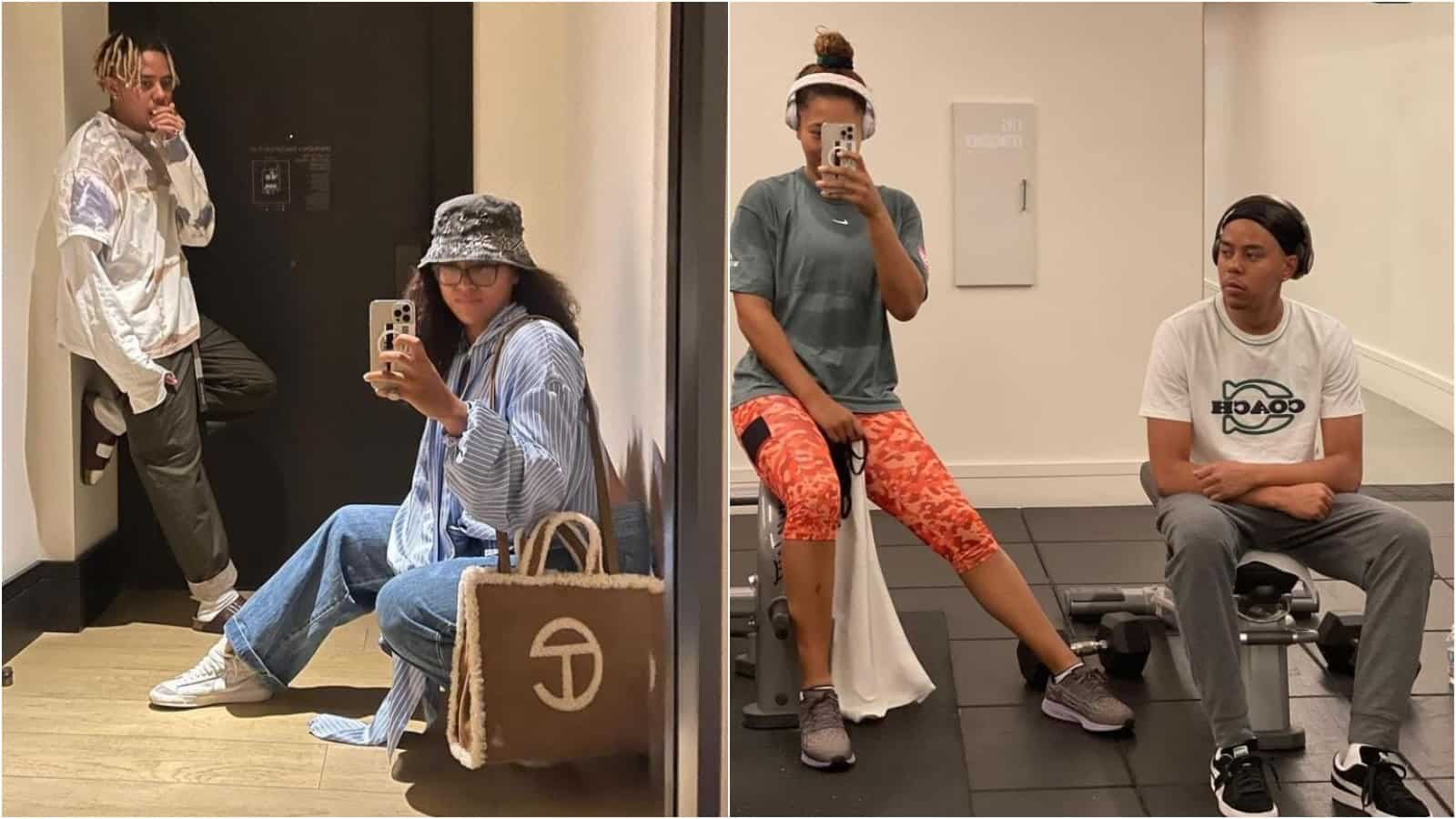 Naomi Osaka and Cordae reportedly met in an NBA game of the LA Clippers back in 2019. The two struck a chord together and have been together since then. Cordae has been spotted in the player's box at various matches mostly played in the USA.
Osaka often shares photos of the couple together on her social media handles giving fans a glimpse of her relationship with the rapper. Although Cordae hasn't been tagged in the post by Osaka, it won't be wise to speculate a rift between the couple.
Continue Reading:
Alex Corretja gives special advice to Emma Raducanu to get on 'Top of the Game'
When and Where will the Australian Open 2023 draw ceremony take place?