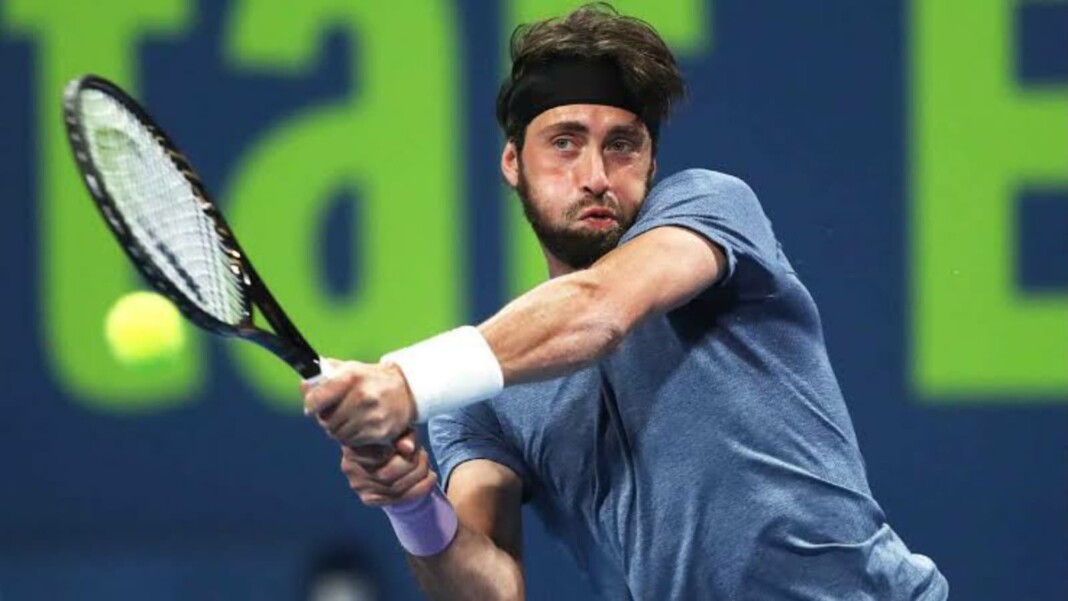 Georgian tennis star Nikoloz Basilashvili has been simply magnificent at the Indian Wells Open. He made his way into the quarter-finals of the tournament after thrashing every opponent who came his way. However, not everyone was expecting him to move into the semis as he had a monumental task ahead of him in the name of Stefanos Tsitsipas.
However, the Indian Wells Open has been the tournament of upsets. Stars like Emma Raducanu, Leylah Fernandez, Alexander Zverev, and now Tsitsipas have been knocked out by young emerging talents. Tsitsipas was completely caught off-guard by Basilashvili in the quarter-final game.
'Happy with the way I overcame stressful moments': Nikoloz Basilashvili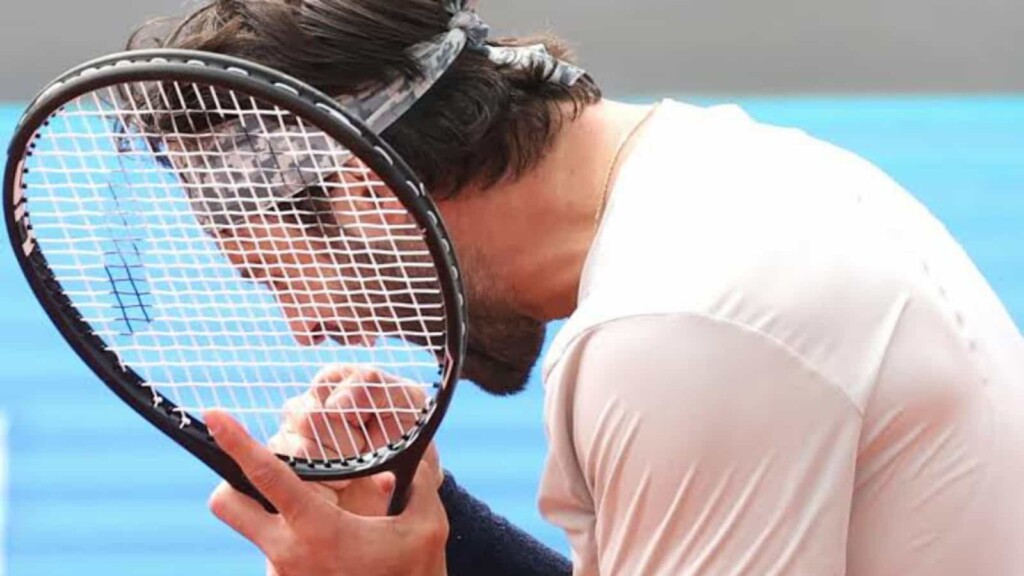 After dropping the first set, Tsitsipas made a magnificent comeback in the second set and played some powerful shots. It felt like the momentum was in his favor going into the deciding set. However, the Georgian had other ideas. Despite a couple of good games, Tsitsipas was simply unable to handle to speed with which Basilashvili was firing shots at him.
Tsitsipas tried his hardest to corner him but Nikoloz held his nerve and eventually emerged victoriously by 6-4, 2-6, 6-4. After the name, Nikoloz claimed that he wasn't really happy with how he played in the quarter-final but was satisfied with the way he handled himself in the stressful moments.
"I have played really great matches this tournament," Basilashvili said. "I was not that happy with how I played today but I was happy with how I managed my stress levels. First time in the quarter-finals and it is a big court and Stefanos is a super tough player. I had to keep my physical levels and energy levels in a really good shape because I knew mentally I would be a little bit tight and stressed," Nikoloz said.
He went on to add that he has been working incredibly hard to succeed at the highest level. "I have been playing really well. For me to overcome stressful moments I am really happy. I also found it here that the conditions don't suit my game because the balls fly a lot, but this year I am playing well," he stated.
Also read: 'Simply Gorgeous': Naomi Osaka's latest vacay pics are breaking the internet