World No. 4 Rafael Nadal will have to wait for his first title in South Flordia for another season as the Spaniard has chosen to withdraw his name from the 2022 Miami Masters that are set to begin from 21st March and will go on till 3rd April. Nadal is currently playing at the Indian Wells Masters that are scheduled to end on 20th March.
With barely any gap for Rafa if he makes it to the finals in Indian Wells, he has decided to skip the event in Miami. Nadal had hinted towards this during his press conferences in Acapulco and prior to Indian Wells as well where he said that despite he is off to a flyer start, there will come sometime when he will have to give rest to his body and Miami seems to be the tournament for it.
With Nadal out from Miami, the 21-time Grand Slam champion will return directly during the Clay season with the 2022 Monte-Carlo Masters likely to be the tournament where Nadal will resume his favourite spell of the Tour. With Nadal getting enough rest for the Clay season despite being in some sensational form, a rich haul can be expected from the Spaniard during the Golden Swing of the Tour.
Rafael Nadal's record in Miami Masters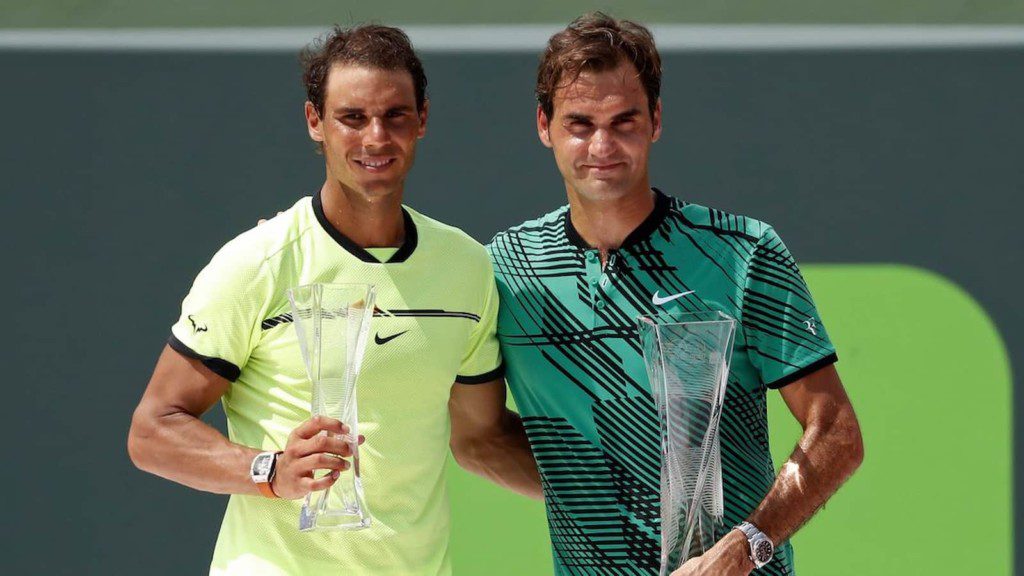 Nadal has featured in 13 editions of Miami Masters since he made his tournament debut in 2004 when he reached the 4th round. He reached the finals in 2005 but lost to Roger Federer. He reached his second finals in 2008 but came up runner-up to Nikolay Davydenko. The Spaniard reached the finals again in 2011 and 2014 losing to Novak Djokovic.
Nadal's final appearance at the tournament came in 2017 when he made his 5th final of the tournament but lost to Federer yet again. This year's absence means Nadal has now missed 4 successive editions of the tournaments. Despite having a 40-12 record at the tournament, Nadal is yet to win the Miami Masters that has stopped him from achieving the Sunshine Double, winning both Indian Wells and Miami Masters title.
Also Read: "I know it's going to be almost impossible" Rafael Nadal speaks about his mentality in staging comebacks