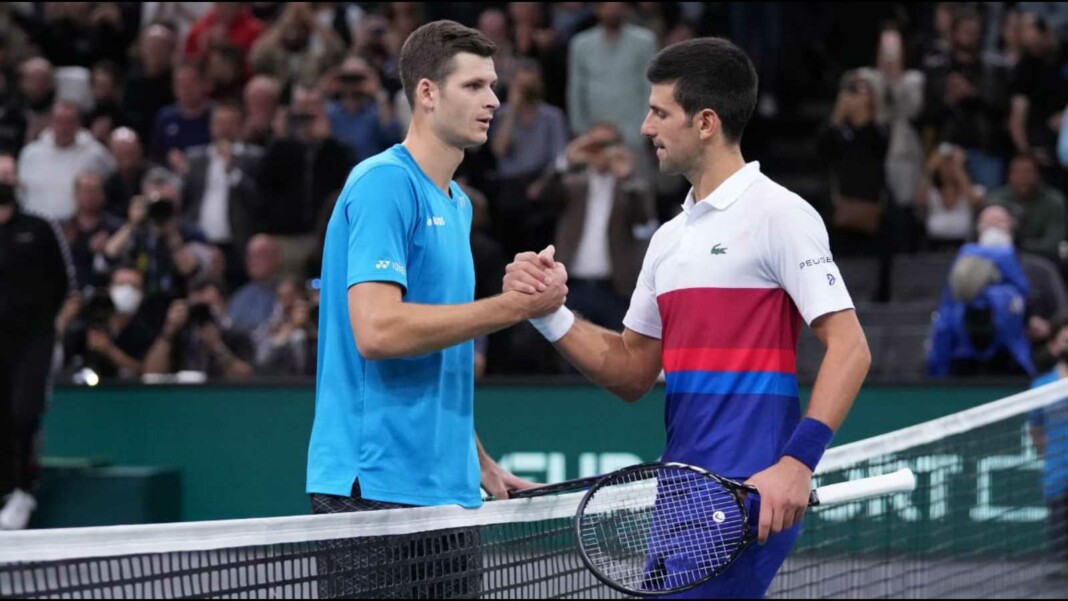 Polish tennis star Hubert Hurkacz has been in scintillating form this season. He bageled Roger Federer in the quarter-final clash at Wimbledon and post that, delivered some impressive performances. Especially his title-winning performance at the Moselle Open was widely praised.
Hubert entered the Paris Masters after a forgettable outing at the Vienna Open. As expected, Hubert made a brilliant comeback and made his way into the semis after playing some high-quality tennis. Moreover, in the semis as well, Hubert almost edged past World No. 1 Novak Djokovic as well.
"Hubi has one of the nicest personalities": Novak Djokovic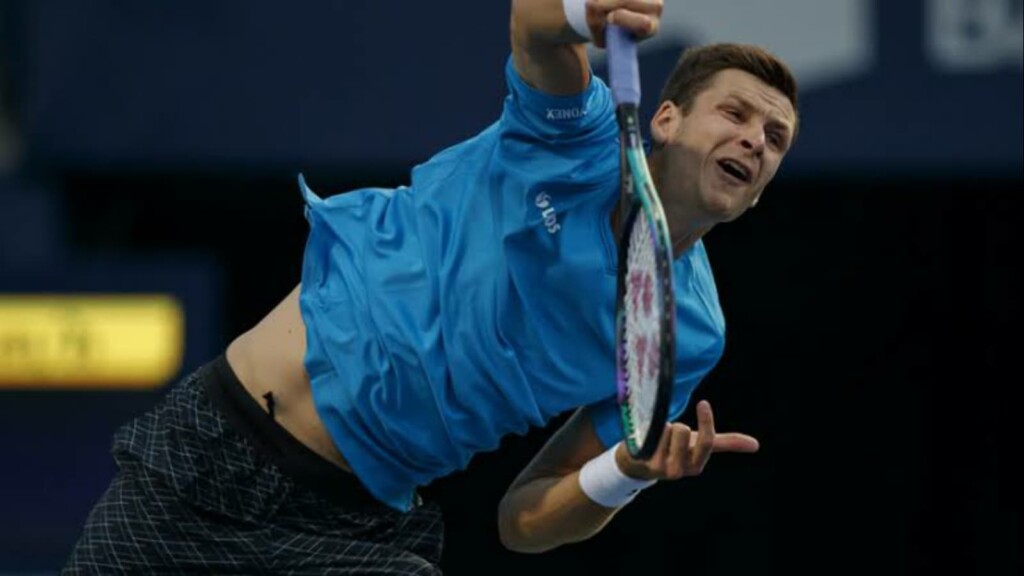 Hubert won the opening set against Djokovic but was bageled in the second set. Things weren't looking good for the Polish going into the deciding set. However, he again made a terrific comeback and stretched Djokovic to the tie-breaker, but the Serbian was just too good to get past.
Although Hubert lost the hard-fought semifinal, he was able to seal his place in the 2021 Nitto ATP Finals. Highly impressed by Hubert's performances, Djokovic congratulated him for putting up a fierce fight against him. "Congratulations to Hubert Hurkacz for a great fight on the court today and for a year of great results that have secured him a spot in Turin for the first time," Djokovic wrote on Twitter.
Showering more praise on the Polish tennis star, Djokovic added, "Hubi has one of the nicest personalities on the Tour and he deserves all the support he gets." Undoubtedly, Hubert has had a wonderful season and he deserves all the accolades which come his way. As far as the final of the Paris Masters is concerned, it would be a high-octane encounter as Djokovic will take on Daniil Medvedev and would look to settle the scores after losing to him in the US Open finals a couple of months back.
Also read: Settling GOAT debate? Novak Djokovic surpass Pete Sampras, creates record for year-end ATP rankings