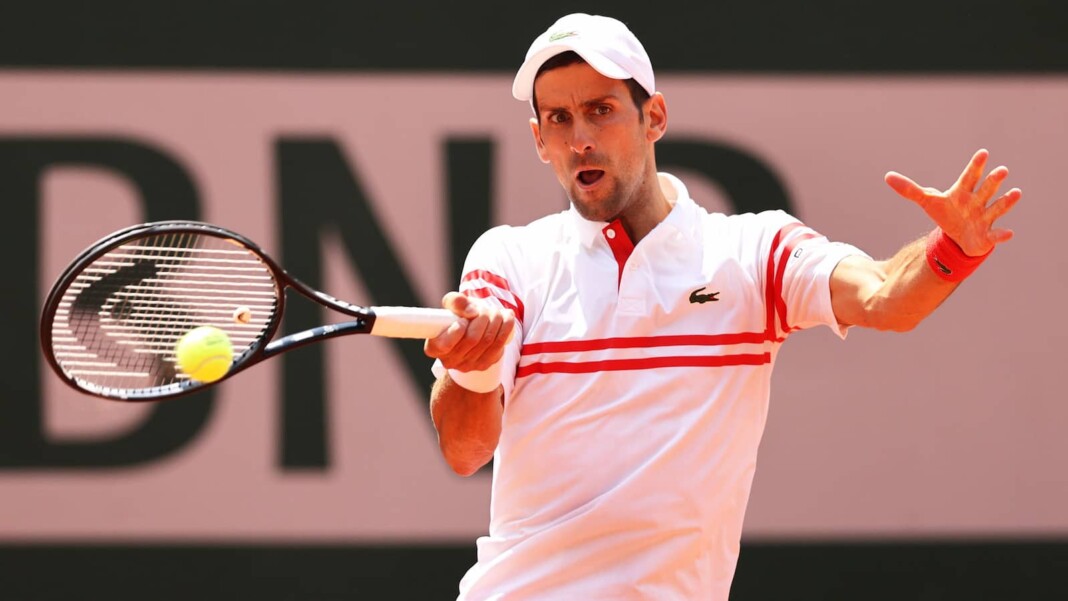 Novak Djokovic continues his run at the French Open 2021 as he reaches his 15th quarter-final at the Roland Garros and his 49th at the Grand Slams.
Djokovic found himself in a tough position after being 2-sets down against the spirited Grand Slam debutant Lorenzo Musetti, the 19-year old Italian who almost caused the biggest upset but had to retire mid-match in the 5th set after the gruelling encounter that lasted 3hours and 27minutes when Musetti retired.
Novak gives an honest assessment of his match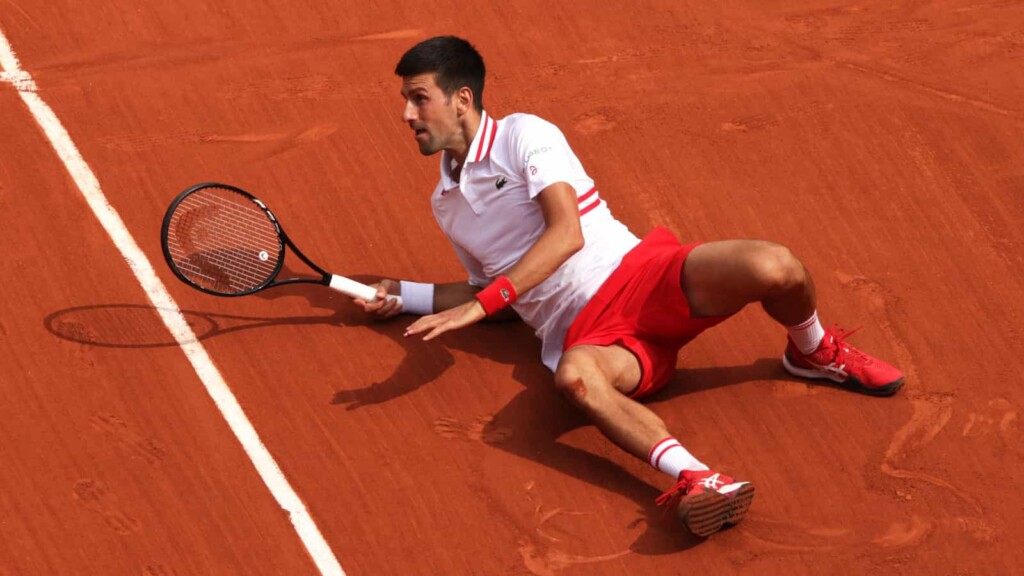 Being 2-set down, the match looked to be slipping away from Novak but he turned it around in the 3rd set and once back in his form, it was a matter of time before the World No. 1 finished the game, qualifying into the quarters with the score line of 6-7(7), 6-7(2), 6-1, 6-0, 4-0, as Musetti had to retire.
"To be honest, I even liked the fact that I lost the first couple sets because, I just played under certain kind of tension and wasn't able to go through my shots. Too many unforced errors and just not playing great and not feeling great in the first couple of sets, but credit to him for playing well in important moments," said Djokovic in the press conference.
"After I lost the second set and went out to change and came back on the court, I just felt different. I was a different player, I had a different feeling in my shots, I just had more confidence going through the ball. I decreased the amount of errors and started playing the way I was supposed to play at the beginning." added Djokovic in his analysis of the match with Musetti.
"It's unfortunate for a young player like him" Djokovic extends his sympathy to Musetti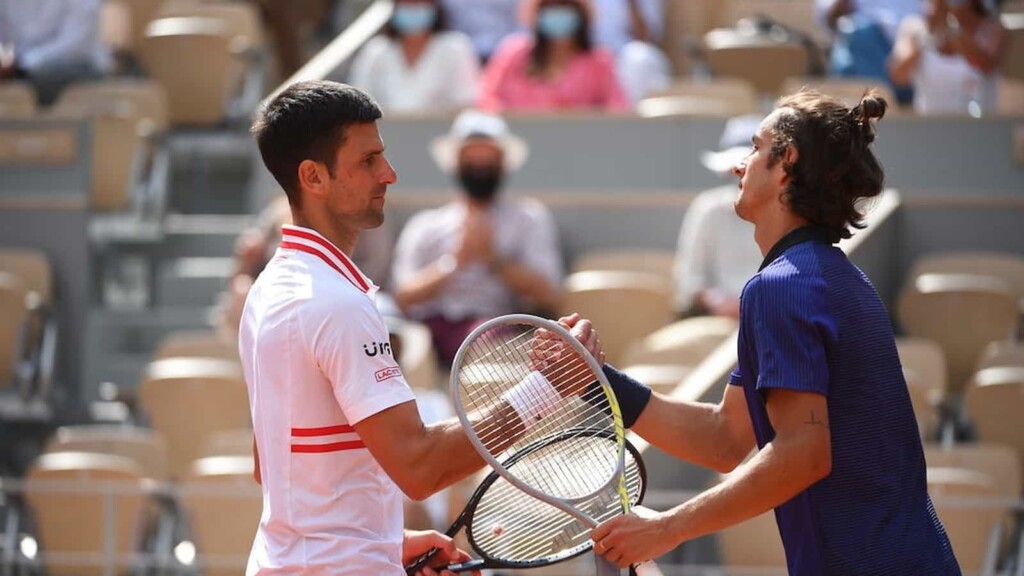 Djokovic has struggle at the Roland Garros against lefties or single handed righties and with him being 2 sets down, it all looked to be true. However, he made a strong comeback and with Musetti struggling physically, it all became easy for the Serbian.
"Then, towards the end of the third and beginning of the fourth (set), I saw that he was struggling physically, that gave me more motivation to try to apply more pressure on him and kind of finish him off and that was the case," said Djokovic about Musetti's struggle.
"It's unfortunate that for a young player like him, being two sets to love up on the centre court, in his first fourth round, he was unable to physically sustain the level, at least to give himself a chance to win this match, because he was in the driving position definitely for the first couple of sets." added Djokovic who stood and applauded as Musetti left the court after the match.
Novak Djokovic will play Matteo Berrettini in the quarter-fianls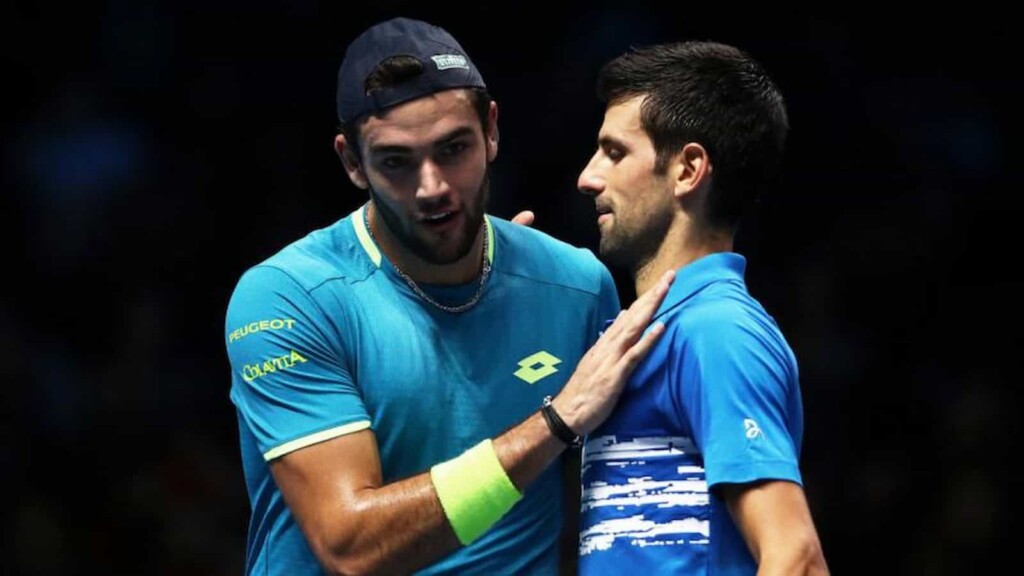 Novak will play Matteo Berrettini who qualifies after Roger Federer pulled out of the tournament giving him a walkover. This will be his 2nd meeting with Djokovic and 1st on Clay.
"(Matteo) Berrettini, another Italian guy, I'm sure he'll be happy to see that match as well. Big serve, a big forehand, two big weapons, he's in form, he finished last year very strong, he started this year strong as well, beating Dominic Thiem in Australia (ATP Cup), playing a really good ATP Cup, reaching the finals of the ATP Cup with Italy," said Djokovic about Matteo.
"He just has so much firepower in his game, and also his dropshot is really good. He's very aggressive, with his big serve, he's got a lot of easier balls in the middle of the court that he can penetrate with the forehand or he can dropshot,"
"He's very good at the net. He's a top-ten player for the last couple of years. Right now, in the quarter-finals of a Slam, you need to be at your best in order to have a chance to win." added Djokovic concluding his post match press-conference.
Also Read: French Open 2021: Novak Djokovic vs Matteo Berrettini Preview, Head to Head and Prediction for Roland Garros