Rafael Nadal, sixth seed at Australian Open 2022 will lock horns against the Italian, Matteo Berrettini in the semifinals on Friday. Both players survived huge five set scares on Tuesday, as they will look to recover in time for the last four battle.
Matteo Berrettini has been one of the most promising names in tennis, consistently reaching the final stages of the Grandslam. The Italian reached the quarterfinals of French Open and US Open last year, and managed to finish as the runner-up at Wimbledon 2021. Now, he has again made it to the semifinals at Australian Open 2022, where he faces his childhood hero, Rafael Nadal.
Fans are all set to witness one of the best matches of the tournament, as both players have a strong forehand. Matteo Berrettini is known for his ferocious serves, and powerful forehands. The Italian spoke about how he much looks forward to his battle against the Spaniard at the Rod Laver Arena, which is a one time opportunity.
Battle of Forehands in epic semifinal battle!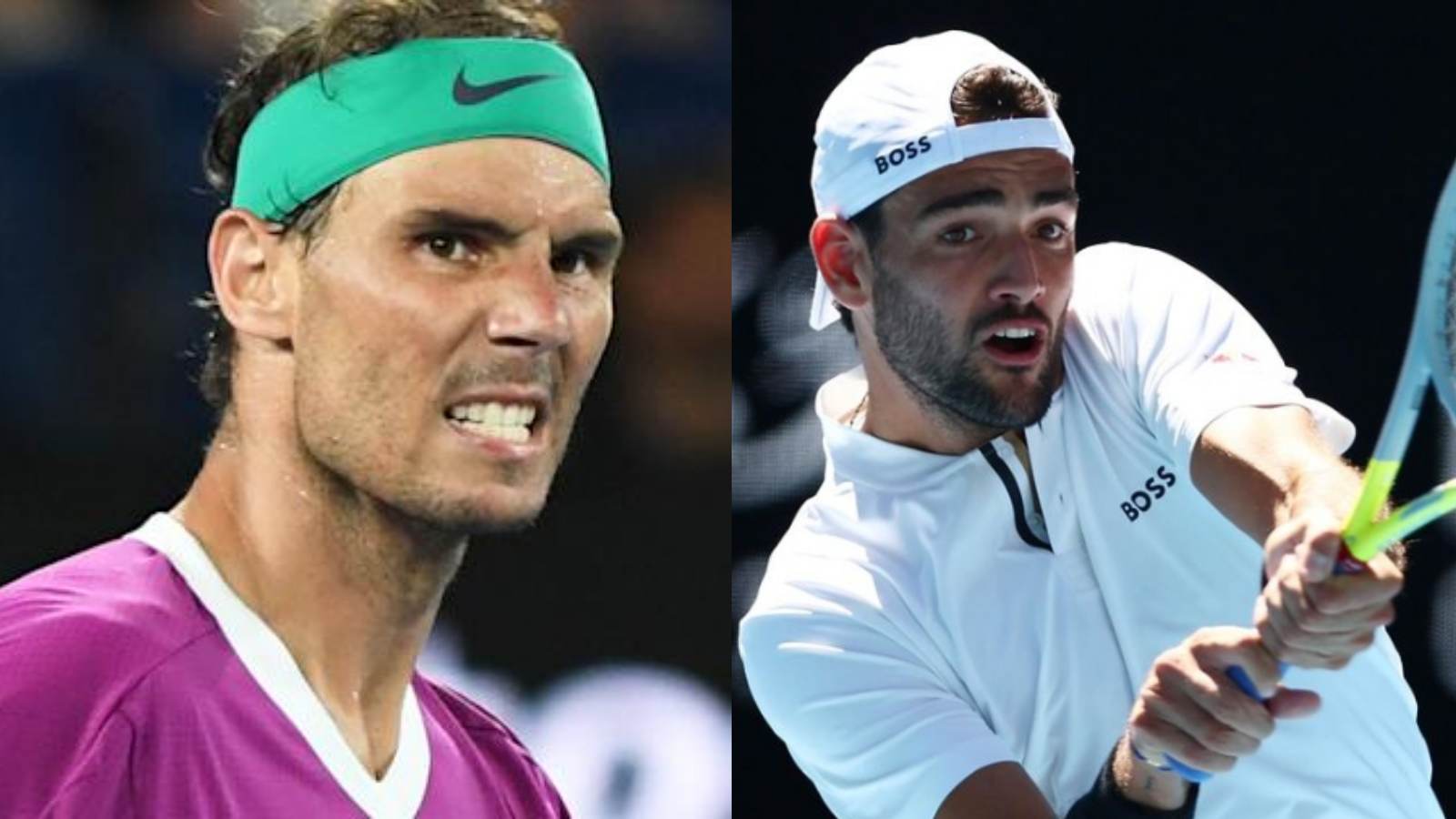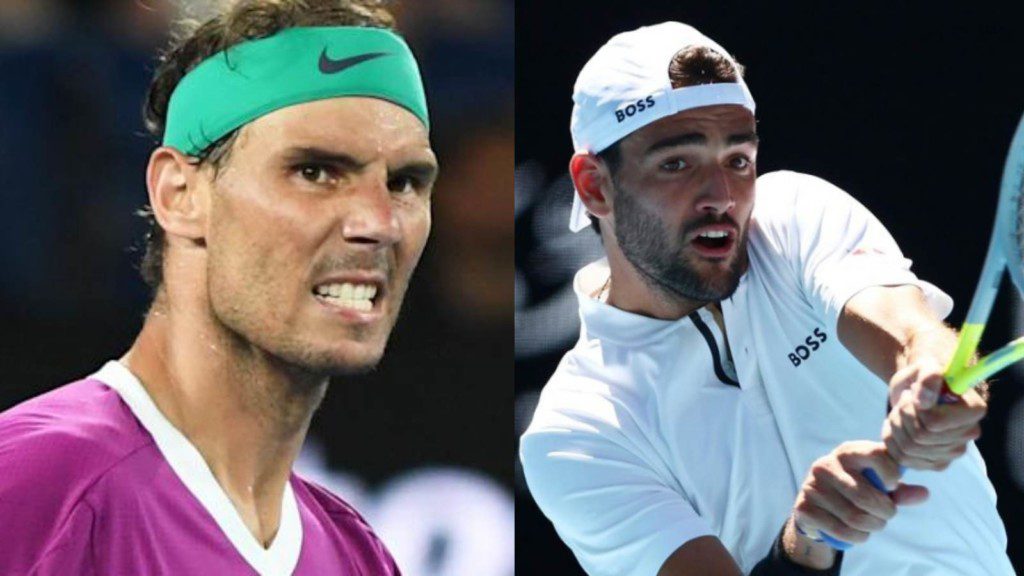 Both players will fancy their chances to book a semifinal berth. Matteo Berrettini has showed in the past 12 months that he is no pushover when it comes to winning big games, and Rafael Nadal is one of the mentally strongest players on tour.
"I watch him so many times in the tournament and other tournaments, cheering for him, and playing with him in Rod Laver Arena in semifinals is something that I dreamed about when I was a kid,' said Berrettini.
Rafael Nadal was two sets up in the quarterfinals against Denis Shapovalov, before he started having stomach issues. The Canadian fought back to claim the next two sets, as Nadal held his composure to win the final set. On the other hand, Matteo Berrettini had a similar kind of encounter, as after going two sets up, Gael Monfils came back storming into the match. Eventually, the Italian closed out the match and booked a semifinal berth in the fifth set.
Also Read: Australian Open 2022: Rafael Nadal vs Matteo Berrettini Prediction, Head to Head, Preview and Live Stream