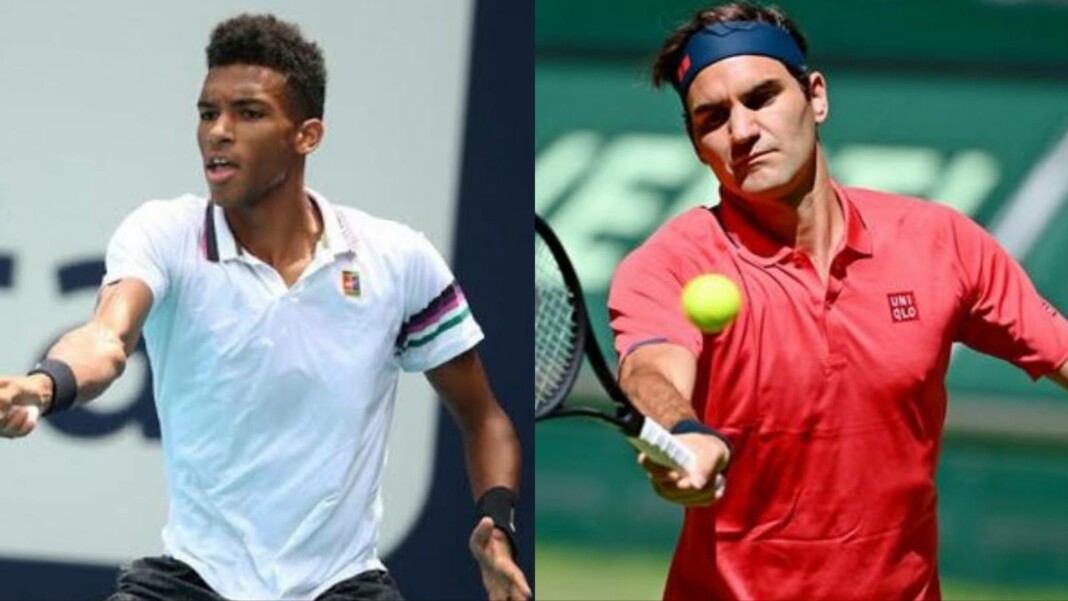 World No. 8 Roger Federer will take on next gen superstar Felix Auger-Aliassime in the round of 16 later in the day at the ATP Halle 500 tournament in Germany.
While the Swiss maestro struggled to beat Belarusian Ilya Ivashka in the opening round, the Canadian had little issues in dealing with the challenge of against Miami champion Hubert Hurkacz. Now, Auger- Aliassime will hope to carry on his form against Federer.
The two also share their birthday (August 8). They have practised before in Dubai. That said, Federer and Auger-Aliassime have never met on the ATP tour. Speaking ahead of their clash, the 10-time champion Federer told reporters in Halle that he respects the youngster's game and is aware of his talent.
"He is one of the guys who will stand out in the future. He is a very complete and elegant player."
The 20-year-old made the finals of Stuttgart last week and is keen to continue his run on the grass courts ahead of the all important Championships at Wimbledon. Speaking about the challenge ahead in Halle, Felix opened up on how he plans to take on the 20-time Grand Slam winner.
"He is a favourite here, he has won 10 times. It's going to be tough, because he does put you out of your comfort zone. He will try to trick me."
Young Canadian's plans to upset Federer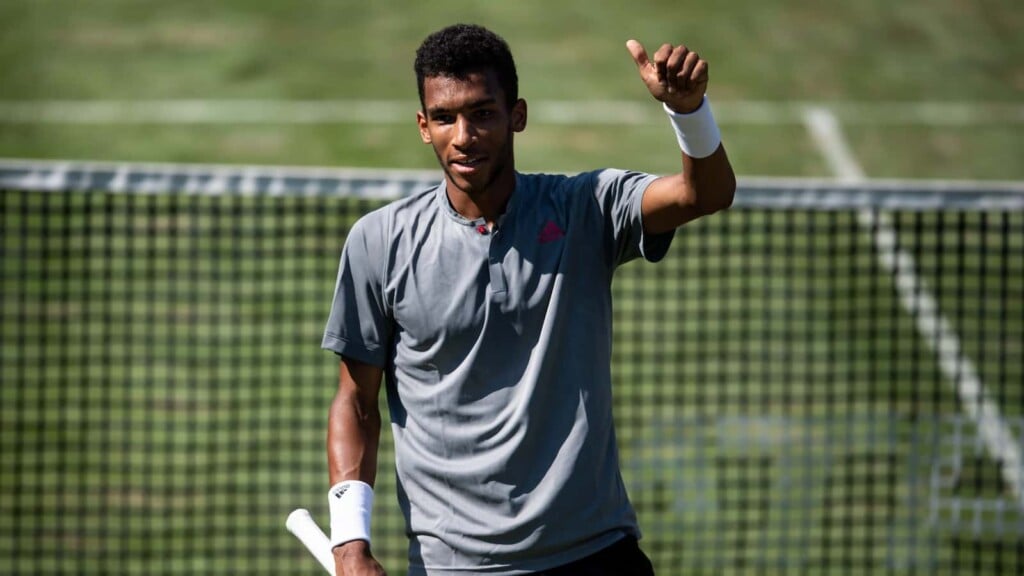 "If I want to give myself chances to win, I will have to dictate the points that I can dictate, starting from my serve. If I can protect my service games and be aggressive behind my serve, that's going to help me a lot. And then we'll see on the return what I can do to create myself opportunities. Of course it's going to be tough, because he does put you out of your comfort zone," the Canadian added.
Given the recent run of Auger-Aliassime in Stuttgart and Federer's grass court skills, this contest promises to entertain tennis fans across the world.
Also read: Rafael Nadal's outfit for Wimbledon 2021 revealed!