Daniil Medvedev has reached the Australian Open Final once again. He will be competing to create history by winning consecutive grand slams after a first grand slam win. The Russian has played some of his best tennis and defeated six tough opponents to reach the finals. Where he will be facing Spain's raging bull, Rafael Nadal.
The world No.2 has played in four grand slam finals in his career and has always met a member of the BIG THREE in the finals. He was against Novak Djokovic at the same stage he will be on Sunday and lost that match. He will be hoping to stop Nadal from winning his second Australian Open title and even more importantly from winning his 21st grand slam, to leave behind Roger Federer and Djokovic.
Daniil Medvedev Four GS Finals with the Big Three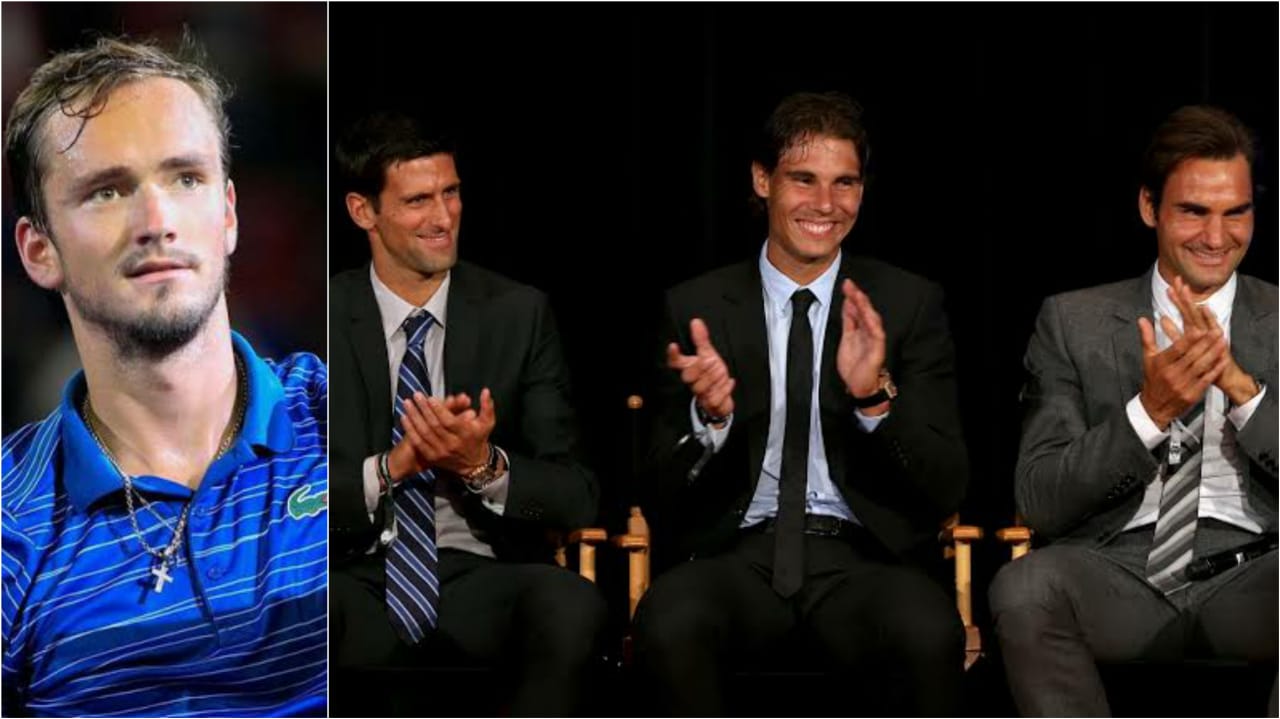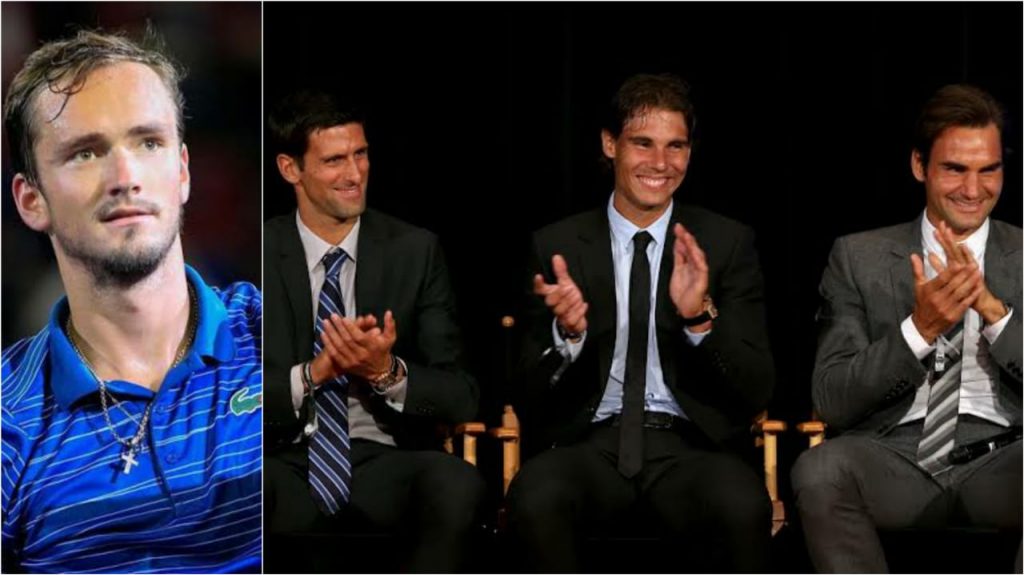 Daniil Medvedev has reached his fourth Grand Slam final in style. The Russian defeated Stefanos Tsitsipas in a 4-set thriller Semi-Final and reached the finals of the Australian Open for the second time in his career.
Daniil Medvedev will be facing Rafael Nadal in the Final of the Australian Open. This is the second time the two will be meeting in the finals of a grand slam. The last time they met in a grand slam final was at the US Open where they played a 5-set thriller which Nadal ended up winning.
Medvedev during his press conference was asked about facing a member of the BIG THREE in all of his Grand Slam finals. To which he replied by saying, "They are really strong. It's really tough to get into the finals and I always have them waiting for me. But it's fun you know."
The world No.2 then reached the finals of the Australian Open final in 2021 where he faced defeat at the hands of Novak Djokovic. However, Medvedev got his retribution at the 2021 US Open where he won the finals against Djokovic and stopped him from winning his 21st Grand Slam title.
Now, Daniil Medvedev is facing Nadal in a final of a Grand Slam for the second time in his career and if previous records are to be taken seriously then it means that Medvedev will win his second Grand Slam.
However, previous records don't mean anything to these top players. They don't overthink things, they simply play the matches based on the way they feel. This is what makes them stand out from the crowd. This is why they are the ones who win Grand Slams and don't choke in tough matches.
Also Read: WATCH: 'Caught in 4K' Umpires catch Stefanos Tsitsipas' coach and father Apostolos coaching him from the Players Box