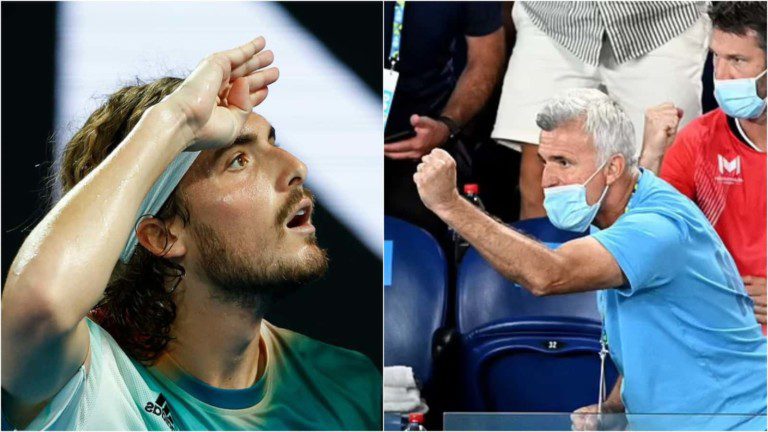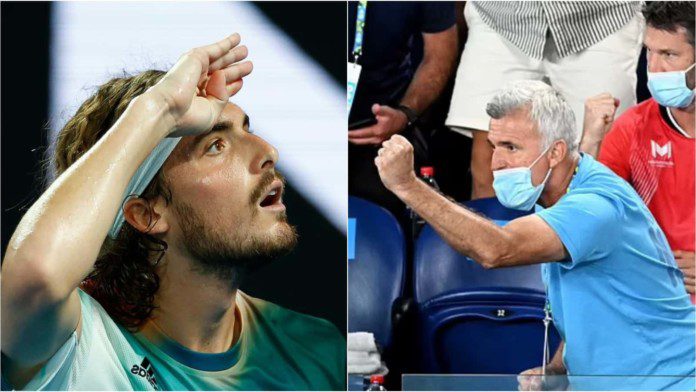 World No. 4 Stefanos Tsitsipas has been handed warnings for on-court coaching several times in his career and more recently during the 2022 Australian Open. The Greek was given warnings by the chair umpire in two different matches for receiving on-court coaching from his father and coach Apostolos and the player denied the allegations both times.
While Stefanos has been a strong advocate of on-court coaching citing tennis is the only sport that does not allow it to happen, neither of the ATP, WTA or ITF have considered applying the rule. Many players like Roger Federer have also refused, saying, high-ranked players can have an added advantage if on-court coaching is allowed.
Despite the rule still in place, the Tsitsipas family has been caught and warned to stop it. While they refuse, the umpires at the 2022 Australian Open made sure to have video footage this time around to catch them in action and have been successful as well getting footage of coaching conversation between the father and son.
In the video, one of the umpires can be seen hiding below the player's box hiding from Apostolos who seemed to pass instructions to Stefanos who was standing on the same side of the court. The umpire immediately raised her hands signalling that coaching instructions have been passed while Stefanos acted to look in the crowd.
This incident happened after Daniil Medvedev had earlier lashed out at the chair umpire for his father trying to distract Medvedev in the second set that eventually saw the Russian losing his temper and also the set. This footage was captured during the 4th set just minutes before Medvedev closed out the match 7-6(5), 4-6, 6-4, 6-1.
Twitteratis lash out on Stefanos Tsitsipas and his father Apostolos for on-court coaching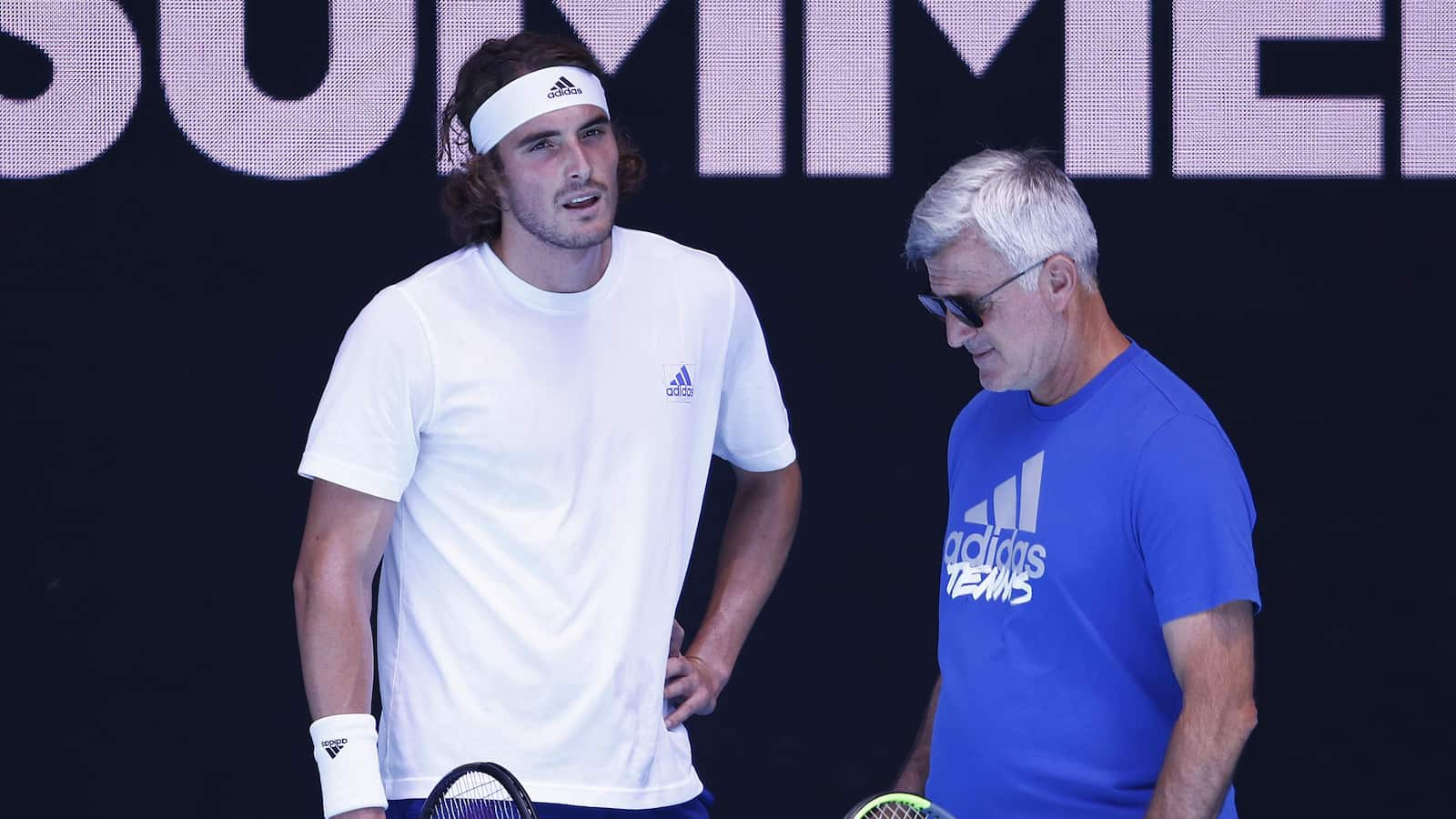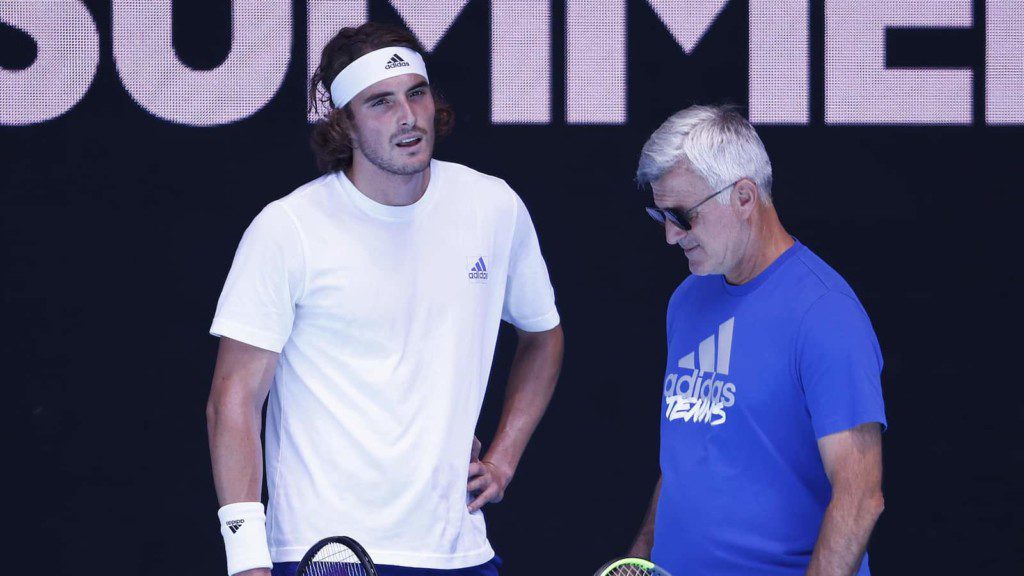 While this has remained a clear instruction in the rule book, the repeated act has not gone well with fans who bashed the father-son duo for disregarding the rules despite a repeated warning and also a penalty in the previous match.
Also Read: 'I see today's performance as a lesson,' Stefanos Tsitsipas MATURE reaction after semifinal loss says all about his positive mindset