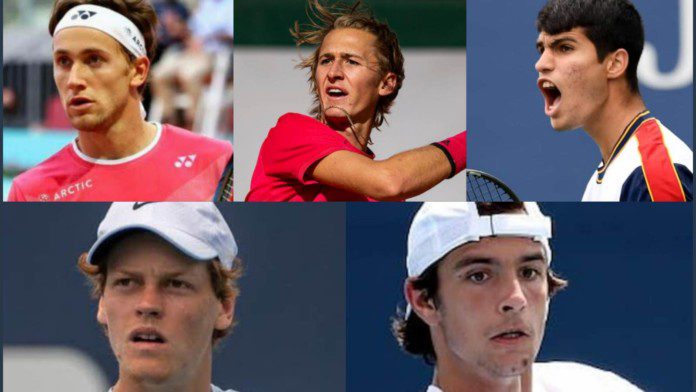 There have been well-established names in tennis like Federer, Djokovic, and Nadal and there have also been players who could not make as great of a reputation but have had a massively successful career based on their amazing skills. But the question remains- Who all are next? Which players have a chance to be the next big thing(s)?
In every generation, there are some players who define that generation and are associated with the game the most, The Big 3 has led the 21st Generation and Pete Sampras was one before them. Every new and aspiring tennis player wants to be as great as Nadal or say Djokovic, but who has the talent to accompany it?
This generation has seen a lot of young talent trying to establish themselves and only some have stood out, but they have stood out well. With wins against even the top 10 in the world, these possess the potential to be the next big thing.
Read more to find out about the top 5 players to look out for in 2022 men's tennis.
5. Lorenzo Musetti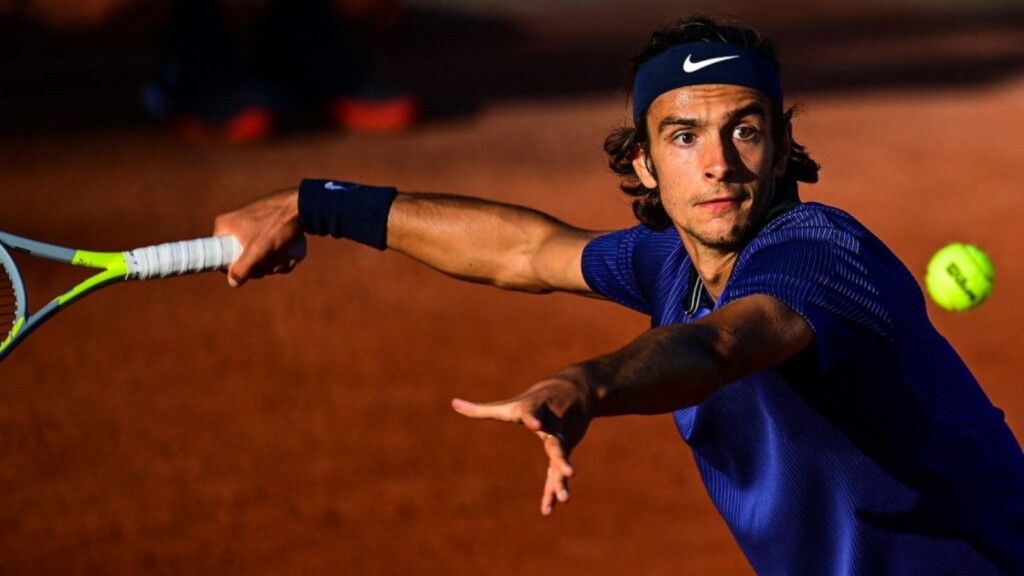 Lorenzo Musetti is an Italian professional tennis player with a career-high ranking of 57 in the world. His second main draw tour-level match came as a first on a Masters 1000 level in his career. After qualifying at the Italian Open, he defeated three-time Grand Slam champion Stan Wawrinka in straight sets in the first round, becoming the first player born in 2002 to win an ATP match, and former World No. 4 Kei Nishikori in the second round.
These were pretty big achievements for an 18-year-old player and shows how much potential the young player has. He broke through the top 100 rankings in 2021, defeated his first top 10, and made his Grand Slam debut where he reached the 4th round.
4. Sebastian Korda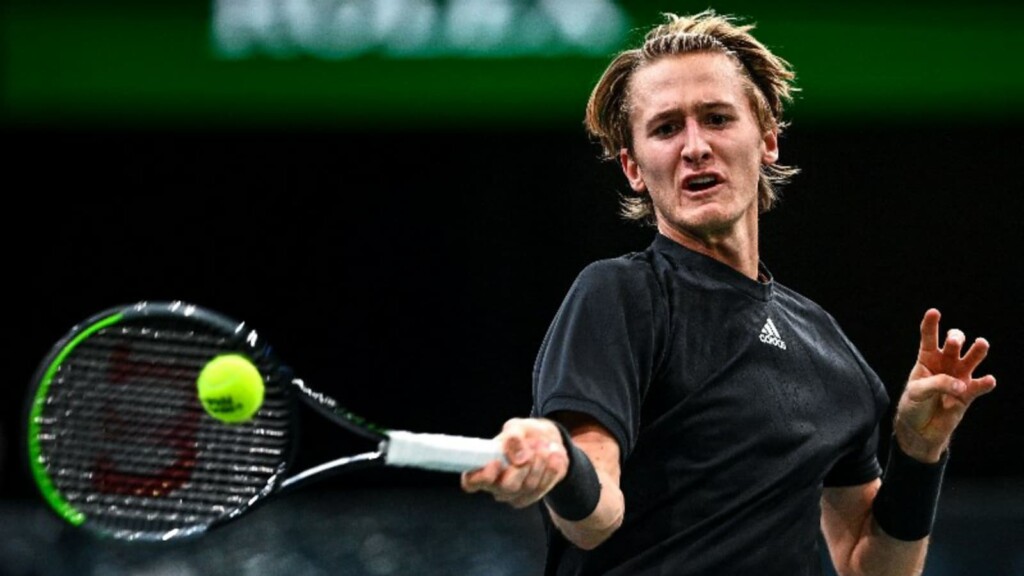 Sebastian Korda is an American professional tennis player with a career-high ranking of world no.38 and a current ranking of world no.39. He has won one ATP singles tournament, the 2021 Emilia-Romagna Open. Korda reached the fourth round of the 2021 Wimbledon Championships. At the Rolex Paris Masters, Korda defeated 13th seed Aslan Karatsev and former world No. 3 Marin Cilic.
Korda turned 21 this year and won his first ATP title. He also became the first American male tennis player to win on European clay since Sam Querrey in 2010. Korda has a bright future ahead and may become even bigger than his father, former World No.2, Petr Korda.
3. Carlos Alcaraz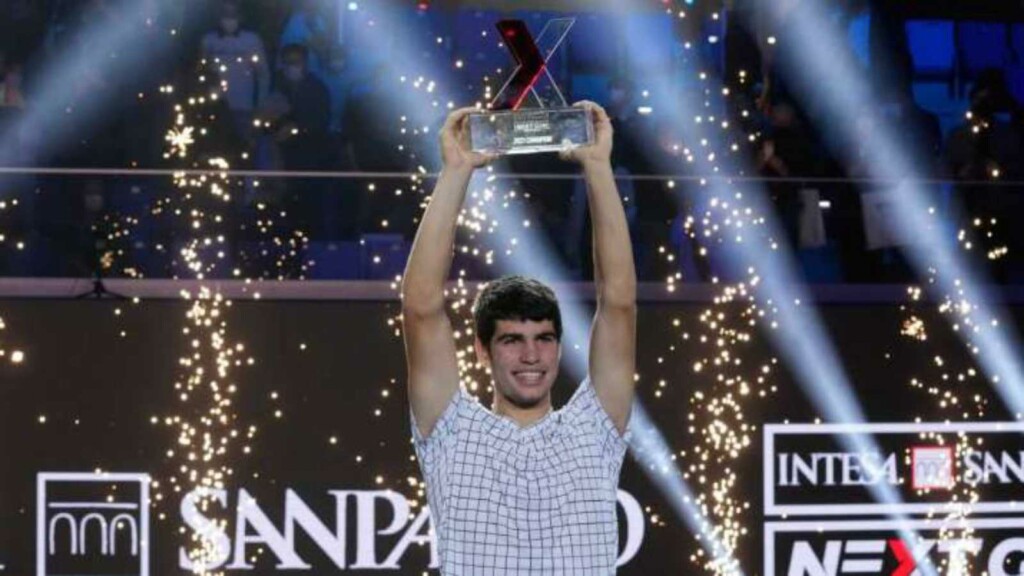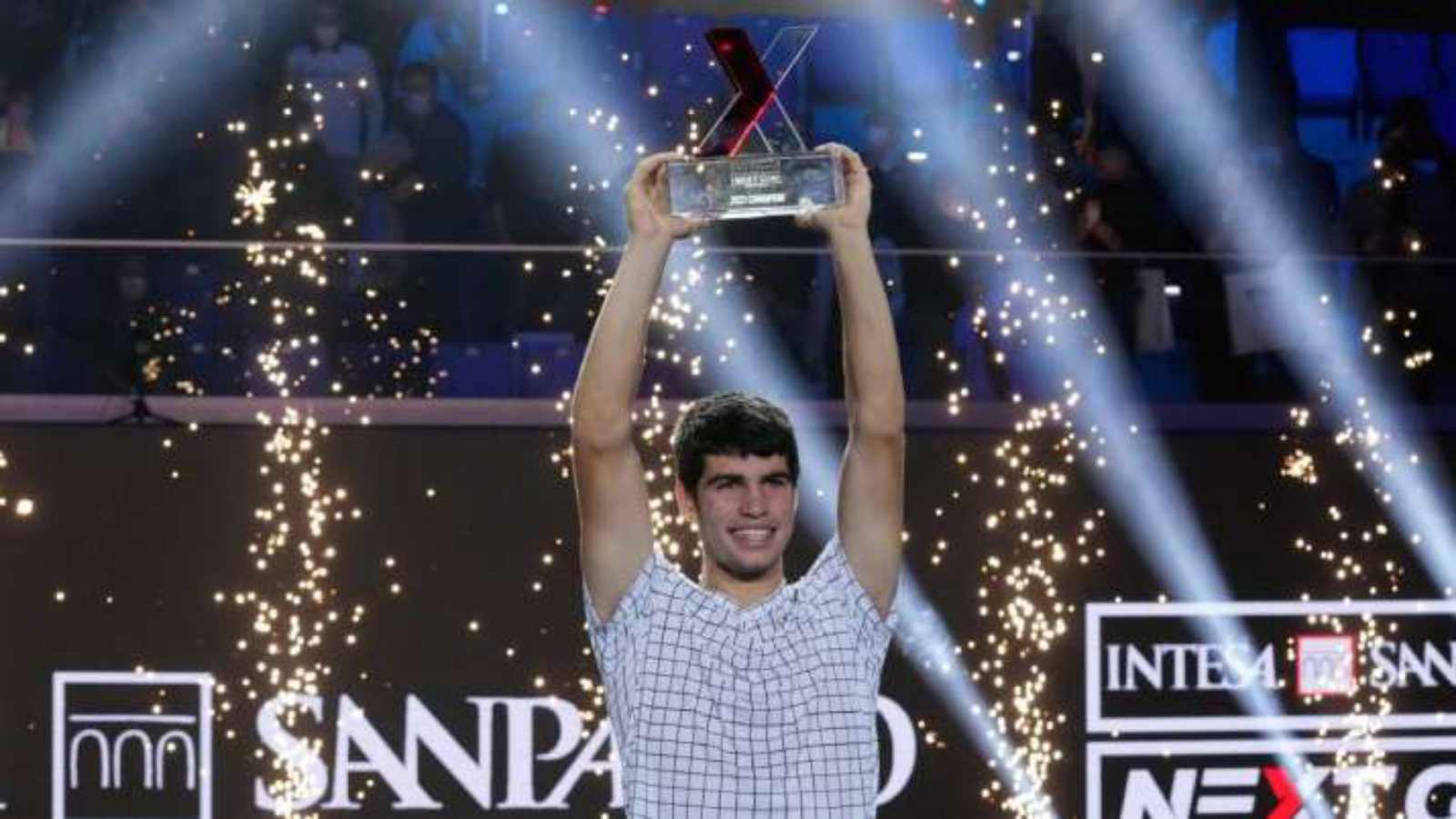 Carlos Alcaraz is a Spanish professional tennis player with a current and career-high ranking of World No.32. At age 17, Alcaraz qualified for the main draw of the Australian Open, making him the youngest participant in the men's singles. At the French Open, Alcaraz reached the third round of a Grand Slam for the first time in his career by defeating former World No.16, Nikoloz Basilashvili.
At the US Open, Alcaraz defeated world No. 3 Stefanos Tsitsipas in a fifth-set tiebreak to reach the fourth round in the biggest win of his career. The ability he displayed in this match really shows what he is capable of at only 18 years of age.
2. Jannik Sinner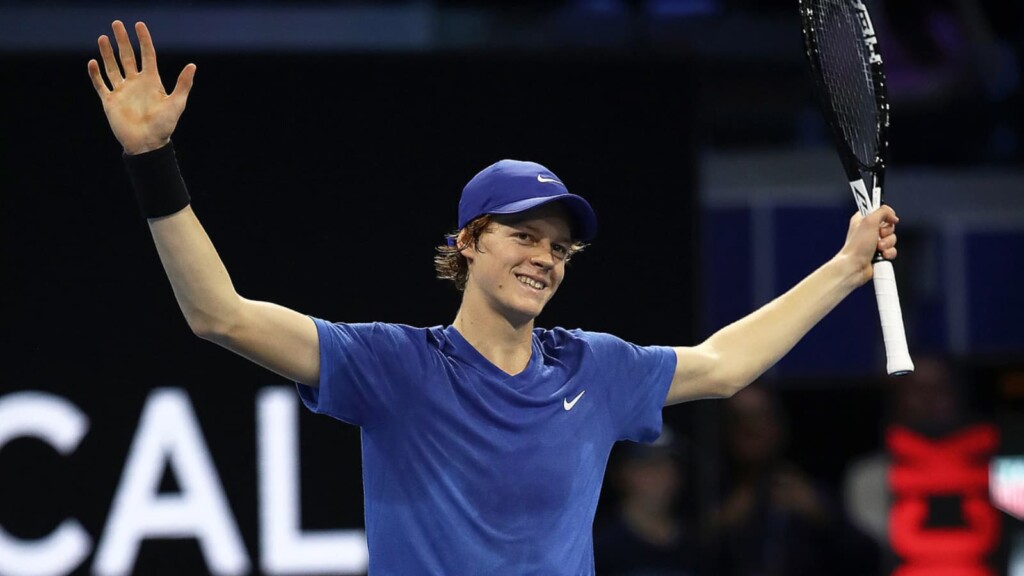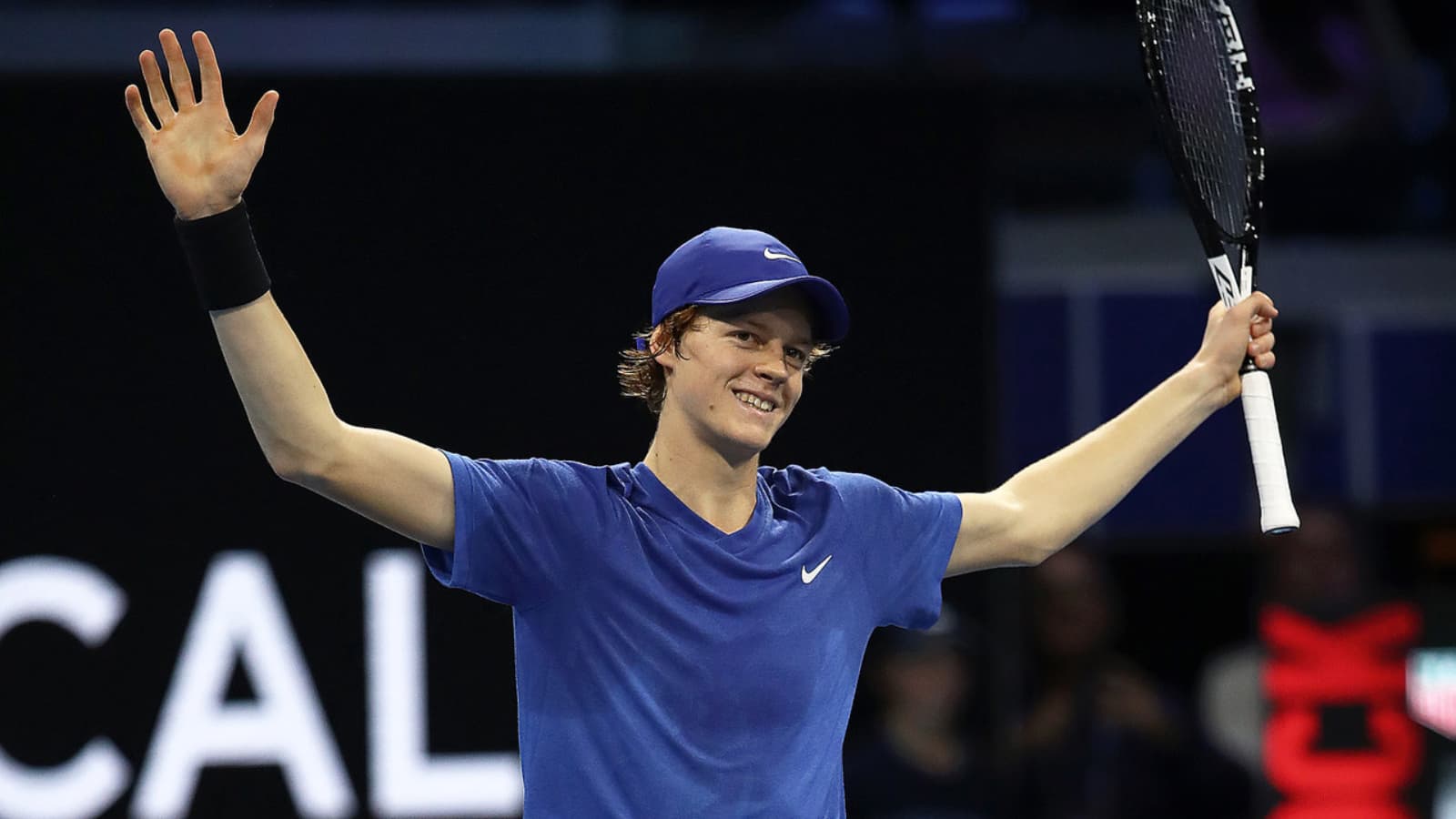 Jannik Sinner is an Italian professional tennis player with a career-high ranking of world no.9 and a current world no.10. At 20 years of age, he is the youngest player in the top 10 rankings with a very bright future ahead. At the 2020 French Open, he became the youngest quarterfinalist since Novak Djokovic in 2006 and the first player born in the 2000s to break into the ATP top 10.
In 2021, he won matches against some very big names like Gael Monfils, Diego Schwartzman, John Isner, etc. Sinner is expected to claim even more victories, this time around.
1. Casper Ruud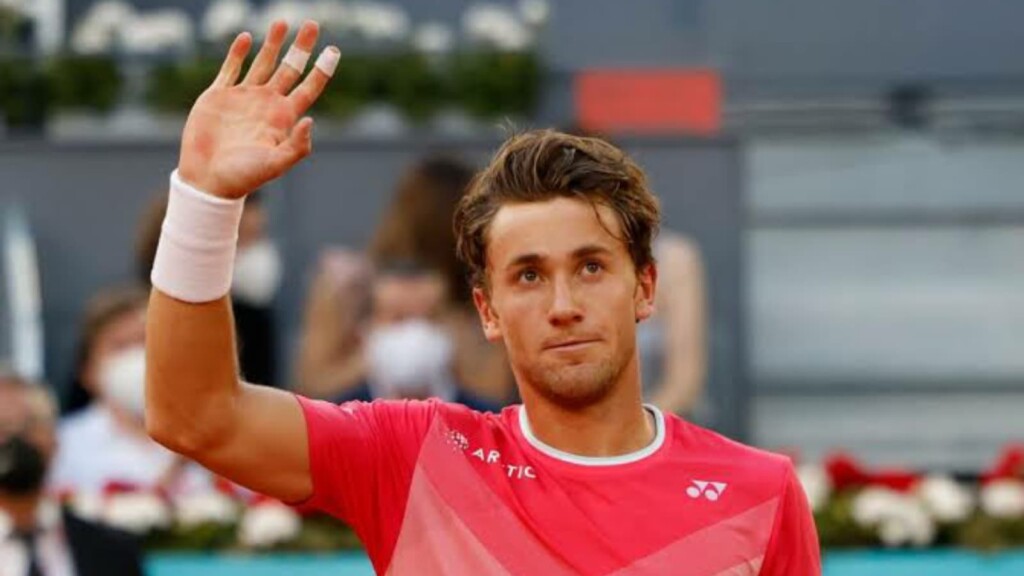 Casper Ruud is undoubtedly the biggest young name in tennis. He is a Norwegian professional tennis player who was the No.1 ranked junior at his time. He is 22 years of age and is currently ranked the No.8 in singles. At the 2021 Australian Open Ruud progressed to the fourth round in a Grand Slam for the first time. He became the first ATP player since Andy Murray in October 2011 to win three titles in three weeks.
The last two years have been going amazing for the Norwegian as he continues to win big matches and climb through the rankings and he will face many more tougher and stronger opponents.