Jessica Pegula is an American tennis player and has won one WTA title and six ITF titles. She has a career-high ranking of World No. 18, which she achieved on 15 November, 2021.
The American was plagued with injuries at the start of her career, and it wasn't until 2019 that she started playing tennis consistently. Pegula had a breakthrough 2021 season, wherein she managed to reach the quarter finals of the Australian Open, defeating former Grand Slam champions Victoria Azarenka, Sam Stosur and fifth seed enroute to her first quarter-final finish. She also managed to break into the top-20 of the WTA rankings and finished the year ranked No.18.
Pegula shrugged off her consecutive opening round losses at the start of 2022 season and has made it to the quarter-finals of the Australian Open. In the fourth round, she picked up a shocking win over 5th seed Maria Sakkari to book a place in the quarter-finals for the second year in a row.
Everything you need to know about Jessica Pegula's parents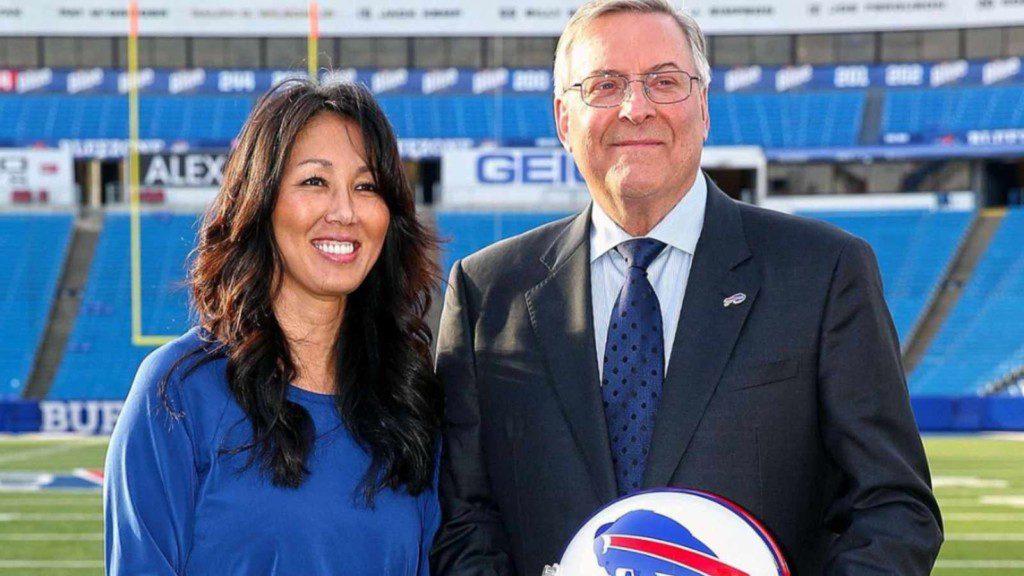 Pegula is the daughter of Kim Pegula and Terry Pegula. Terry Pegula is an American businessman whose net worth is over $7 billion. He is the owner of Pegula Sports and Entertainment, which in turn owns NHL team Buffalo Sabres and NFL team Buffalo Bills.
Terry is a self-made billionaire who first started a natural gas drilling company with $7,500. His fortunes increased exponentially when there was discover of a deep layer of natural gas which benefited his company. He the sold his assets later on, for which he earner nearly $5 billion. He won the rights for the Buffalo Bills franchise in 2014 by outbidding former US president Donald Trump and Bon Jovi.
Kim Pegula is the CEO of the Pegula Sports and Entertainment and the co-owner and president of Buffalo Bills and Buffalo Sabres, along with her husband. She is also a member of the NFL business venture committee and NFL's Super Bowl committee.
Also read: 'It was a surreal experience!' Iga Swiatek recalls 'dream' practice session with Rafael Nadal