2021 US Open champion and former World No.1 Daniil Medvedev is one of the biggest names on the tennis circuit. Born on 11 February 1996 in Moscow, Russia, Daniil packs a punch when he is on the court but seldom talks about his private life. The Russian tennis star is married to Daria Medvedev.
Evidently, Daria used to play tennis as well. According to playersgf.com, she is a former top 100 junior tennis player. Daniil has claimed that his wife has played a major role in motivating him to achieve what he is capable of. Her love and support have been a constant source of strength for the supremely talented player.
Much like Daniil, his wife Daria also hails from Russia's capital, Moscow. She did her schooling and graduated from Moscow. The two love birds dated for four years before finally tying the knot in 2018. Daria hails from a Journalism background but she used to play tennis and it was this wonderful game that brought the two lovers together.
Also Read: Novak Djokovic opens up on his ideal goodbye visuals following Roger Federer's farewell
"She made me a better person and a better player," says Daniil Medvedev about his wife Daria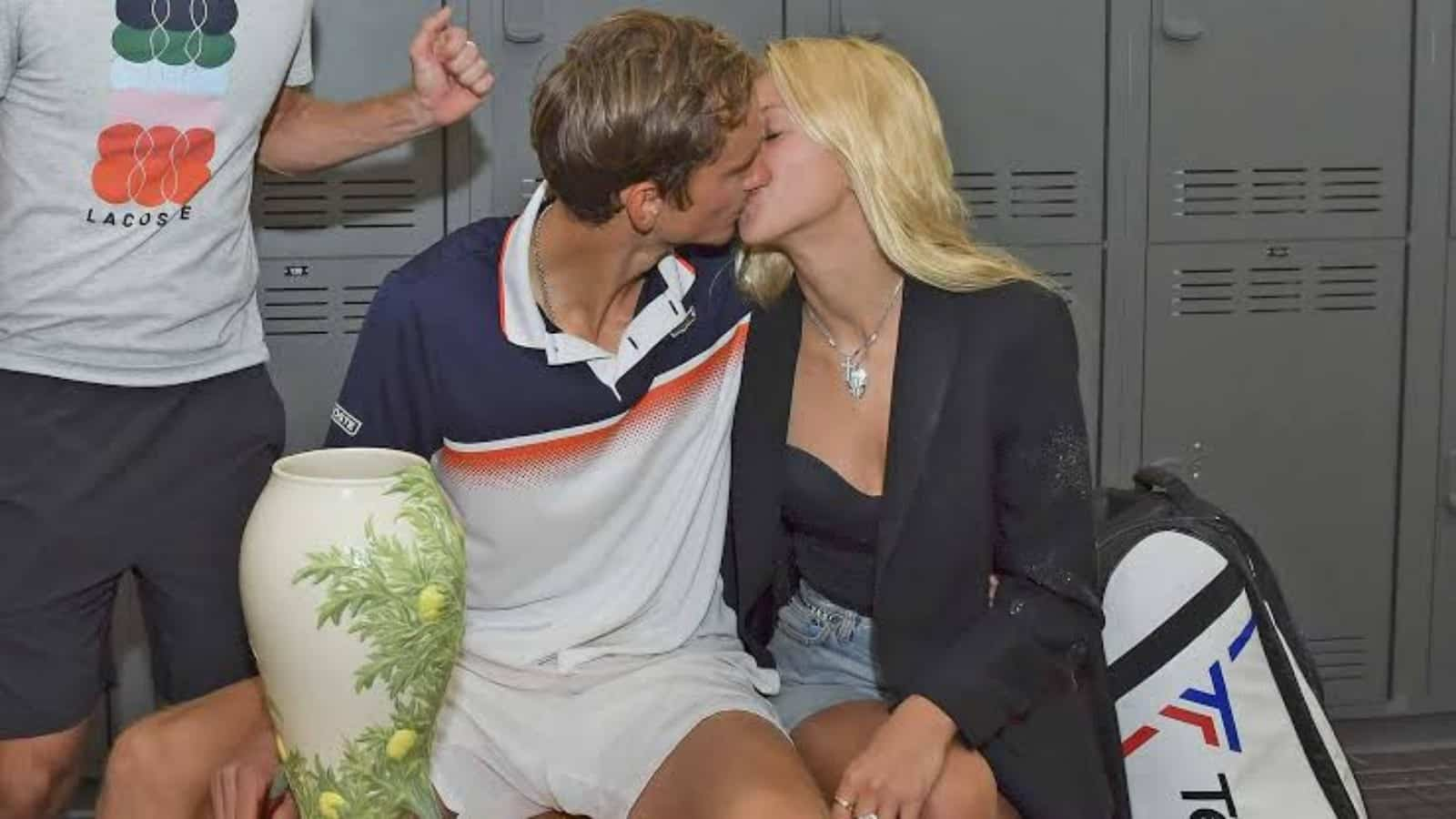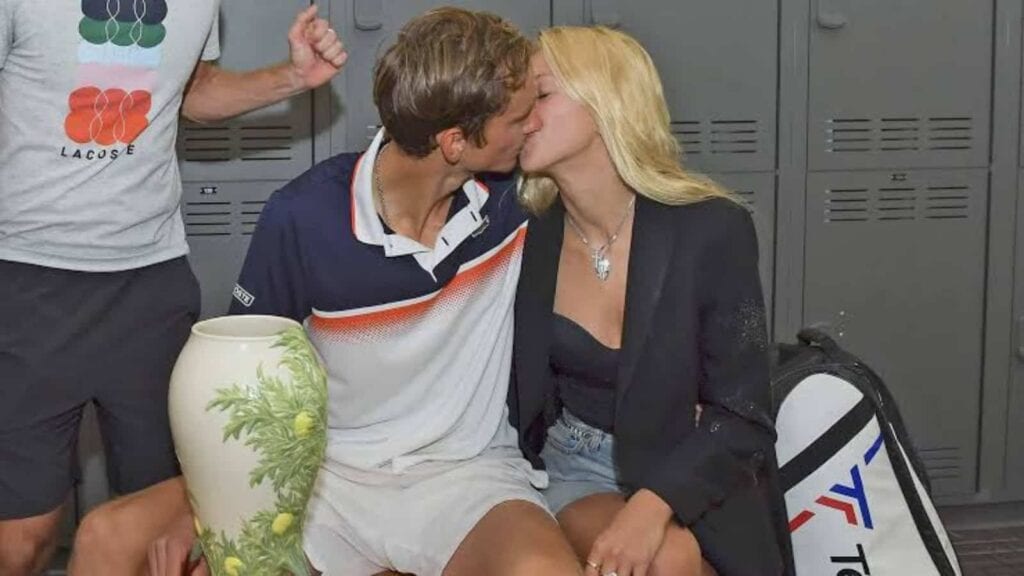 Daniil and Daria met while playing the sport back in 2014. Daria played the wonderful game for a while but had to drop the idea of making a career out of it due to recurring injuries. Talking about the same, Daniil once claimed "she played tennis until she was 17 or 18, but because of injuries she couldn't reach the desired level."
"Nevertheless, it's great that she understands tennis. She knows that we can't go shopping before the game. Understands that I can be busy from 8 am until the evening. Perhaps it's not easy to get used to it when you don't understand anything in tennis. It helped me to become better as a person and a player," Medvedev claimed a while back.
Daniil also said that his wife holds tremendous importance in his professional life as well. "She's one of the most important members of my team," he said during a press conference in 2019. Moreover, Daniil seems to be a believer as far as lady luck is concerned.
"She gave me a lot of confidence. I always say that it's the moment I made the proposal to her, that's when I started to go up," the global tennis superstar had said a while back. The happy couple resides in Monte Carlo, Monaco.
Also read: Who is Daniil Medvedev dating?