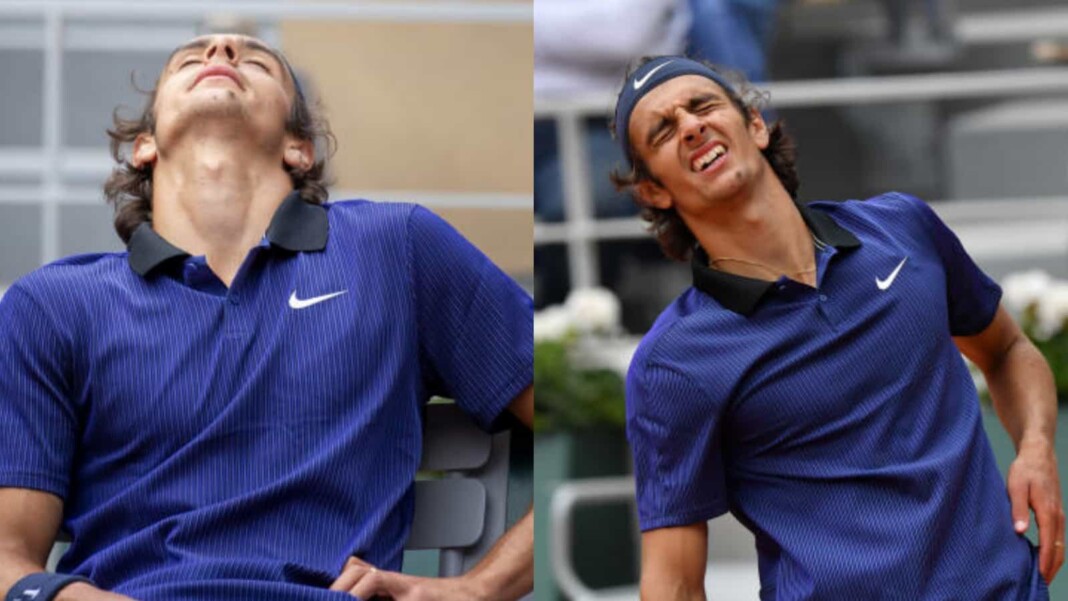 The limited crowd at Court Phillipe Chatrier witnessed a Novak Djokovic Masterclass on Monday, as the Serb had to dig deep, coming from two sets down to win the match in five, 6-7(7),6-7(2),6-1,6-0,4-0. After the fourth game of the fifth set, his opponent, the Italian teenager Lorenzo Musetti retired after putting up a brave fight and playing the best tennis of his career.
But many were unsure as to why Musetti retired. He sure was fatigued, and took a medical timeout after the fourth set but was looking physically fine in the fifth set. He had lost 13 games in a row to the World No.1 and it was likely that Djokovic would bagel him again in the final set. So did Musetti retire to avoid that? The Italian himself addressed the question after the match.
He confirmed that he wasn't injured and said that he did it for the crowd. He also said that he thought he couldn't win a point and hence decided to retire. "Just a little bit of cramps and a little bit of low back pain. I was not anymore able to win a point, and so was not really — grateful also for the crowd that was there, so I decided to retire. There was no chance that I could win a point, so I decided to retire because I think it was the best thing to do it"
Musetti receives a lot of backlash, but gets support from Djokovic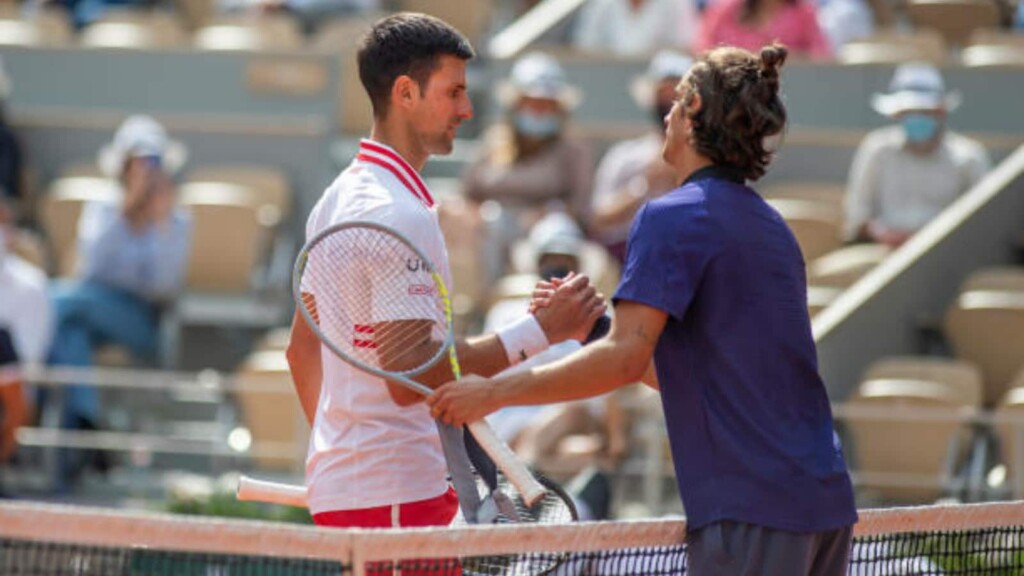 Musetti's attitude is now questioned by many all over the world. Fans on social media aren't impressed by Musetti's decision to withdraw inorder to save face. Tennis legend, Boris Becker too questioned the 19-year old's attitude.
"When you face the biggest in the scene, you have to be ready physically and mentally," Becker said. "The young guns don't understand that. It's not just playing tennis; it's about character and personality. I haven't seen a very bad injury. That's why I don't think it's good to stop. You should have respect for the other player and say, 'He beat me today – then it's 6-0.' It's a test of maturity."
But amidst everything, his opponent and World No.1 Novak Djokovic came to twitter and wished Musetti a speedy recovery. Over the years, Djokovic too has received a lot of outrage on retiring from matches when he is about to lose. But this time, he was on the receiving side of things. "Wishing you a fast recover Lorenzo," he wrote on twitter. The top seed will next face Matteo Berrettini in the quarterfinals on Wednesday.
Whether what Musetti did was right or wrong is upon one's own interpretation, but the majority sure believes that it was uncalled for and unsportmanlike! But he is only 19, and will surely learn better from this experience.
Also read: "I played under certain kind of tension" Novak Djokovic talks after a close encounter in the 4th round of the French Open 2021