Maria Sharapova and Grigor Dimitrov were the power couple in tennis from 2013 to 2015. The duo dated for a couple of a years, before they parted their ways in 2015. Maria Sharapova is certainly among the most beautiful women to have ever played the sport. Her quality of tennis, couple with her elegant looks made her one of the most popular names in the sport.
Meanwhile, Grigor Dimitrov was just in his early 20s when he started dating Maria Sharapova. The pair announced their relationship back at the Madrid Open 2013. Their relationship lasted a little more than two years, as they split up at Wimbledon 2015.
Maria Sharapova and Grigor Dimitrov have been pretty gracious after their break-up, as neither of the two players has gone publicly to speak ill about the other. The pair remained the focus of the media back when they were dating, given Sharapova's popularity and Grigor Dimitrov's personality. Maria Sharapova revealed the reason behind their split up in her autobiography, which was released in 2017.
Related: Novak Djokovic drops positive injury update after crushing win over Alex de Minaur at the Australian Open 2023
Maria Sharapova and Grigor Dimitrov split up at Wimbledon 2015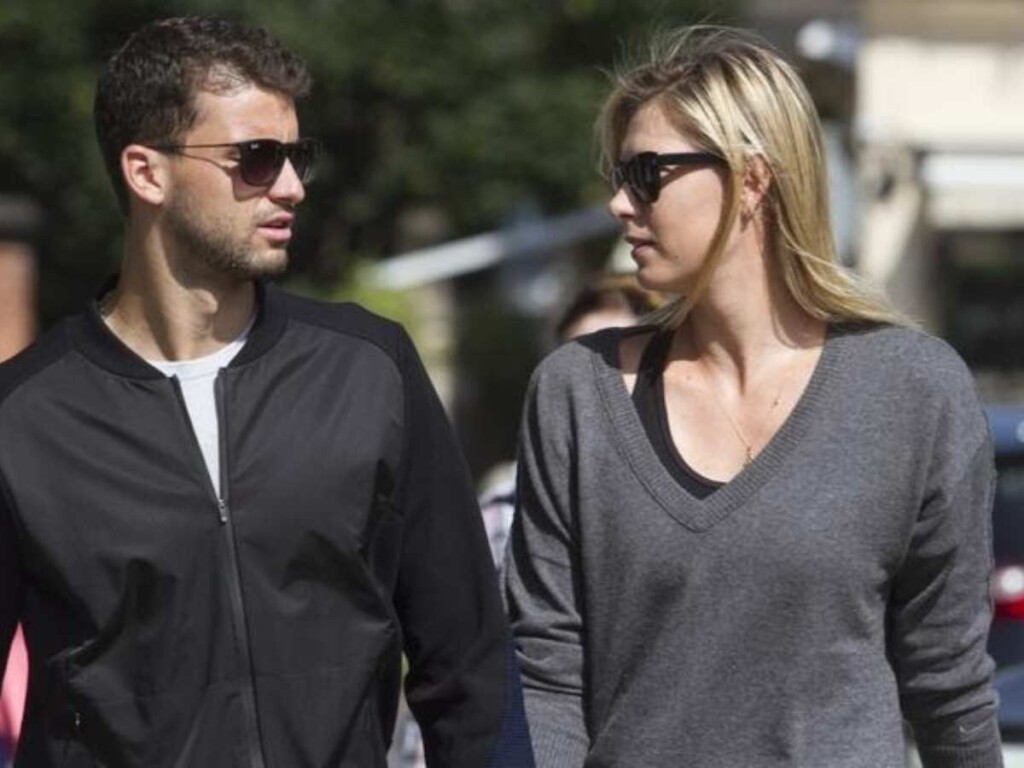 Maria Sharapova and Grigor Dimitrov were in different moments of their career during their relationship. While Maria Sharapova was in her late 20s, and had already become an accomplished player, Grigor Dimitrov was still trying to find a way into the men's tour.
In her autobiography, Maria Sharapova revealed that the reason for their break-up was because they were both in different junctions of life. The Russian added that she was at a stage in her career where she wanted to focus on her results, and fight for the biggest titles.
"It made me think of an evening we spent before the 2015 Wimbledon tournament. He had reached the semi-finals the previous year by beating Andy Murray; he lost to Novak Djokovic in four sets in that round. He pulled out a book that Wimbledon puts together of previous championships," Sharapova said.
"He quietly flipped through the pages of the book until he found a picture of me, in his box, watching his match. He looked at me, sad – I thought I saw tears in his eyes – 'Did you see this? This means everything to me. Seeing you in my box next to my mother,'" she added.
"It was then, at that moment, that the emotional pull I had been fighting came to an end. I knew, and so did he, that I couldn't be that person at this time of my life. I was supposed to be focused, getting prepared for my own matches, my own triumphs and defeats, on the largest stage of my career," Sharapova continued.
Given the different career paths they were on, it was probably the correct decision to end their relationship back in 2015. Maria Sharapova is now married to British businessman, Alexander Gilkes. On the other hand, Grigor Dimitrov is currently dating Lolita Osmanova since November 2020.
Incase you missed it:
Alex de Minaur makes a petty comment on Novak Djokovic's hamstring as he exits the Australian Open at the hands of the Serb
Novak Djokovic gets embarrassed during press conference speaking on Stefanos Tsitsipas' Grand Slam record