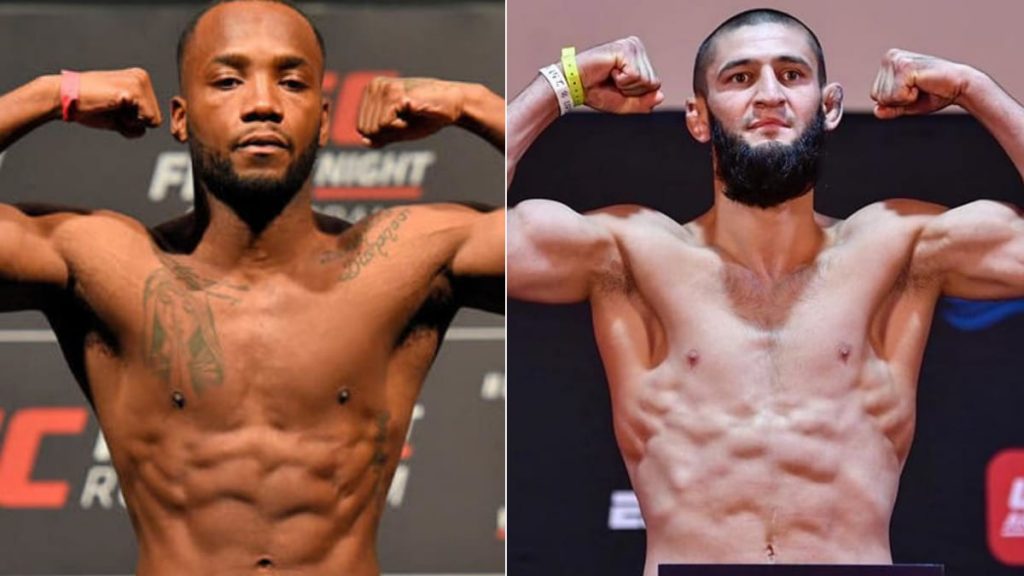 It looks like Khamzat Chimaev vs Leon Edwards is still in the plans – UFC President Dana White revealed. The fight was initially scheduled on the 19th of December, but it had to be scrapped due to Leon Edwards struggling from COVID. Then it was rescheduled again for the 20th of Jan, 2021; this time it was Khamzat Chimaev, pulling out due to coronavirus struggles. This left the entire MMA world gutted, as Leon Edwards would have been a test of character and 'hype' for Khamzat Chimaev.
Speaking about this to Brett Okamoto of ESPN, UFC President Dana White revealed that the UFC is currently trying to figure out – when to get the fight rebooked. He revealed that it definitely was the fight to make, adding that the health of both the fighters was the only concern.
'Just want to make sure both the guys are healthy' – Dana White
Dana White was quoted as saying, "That's the fight to make. I love that fight. They both already agreed to it, so we'll get it figured out. We'll turn that around as quick as we can. Just want to make sure both the guys are healthy; both guys had COVID."
Well, the boss has had his say. So, the only thing that remains is – both the fighters getting back up and running again. Khamzat Chimaev had been on a roll; in fact he still is, just that he is ill – he has demolished all the opponents he has faced in the UFC, so far. But, Leon Edwards is surely a step-up in terms of difficulty. 'Rocky' has never been knocked out in his entire career, raking up 18 wins and only 3 losses .
Will the Khamzat hype-train keep gathering steam?
Also Read : Dustin Poirier reveals that he is interested to move to the Welterweight division!