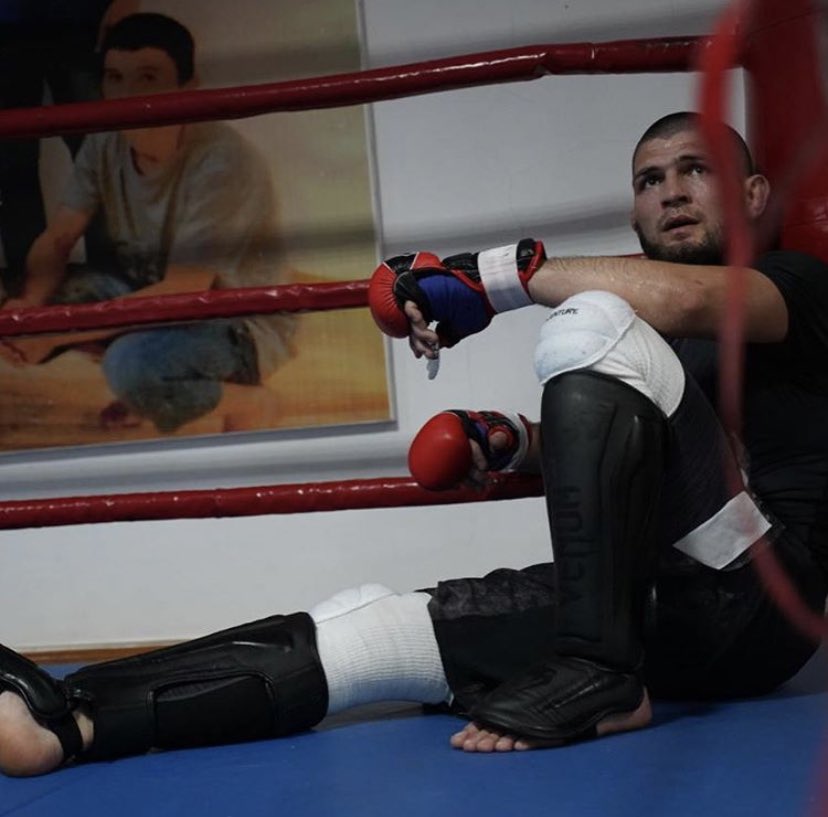 Khabib "the eagle" Nurmagomedov might just be the greatest lightweight to ever step foot inside the octagon. And his fight against "the highlight" Justin Gaethje at UFC 254 could serve as the perfect example to validate the point. Gaethje, touted by many as quite possibly the greatest to the Russian's title, was made to submit in a fashion similar to many men before him. With this victory, Nurmagomedov not only remained undefeated, but he also announced his retirement from UFC. In a career filled with many dominating performances, here are arguably the 3 best fights from Khabib Nurmagomedov's career ranked in no particular order.
Khabib vs McGregor: UFC 229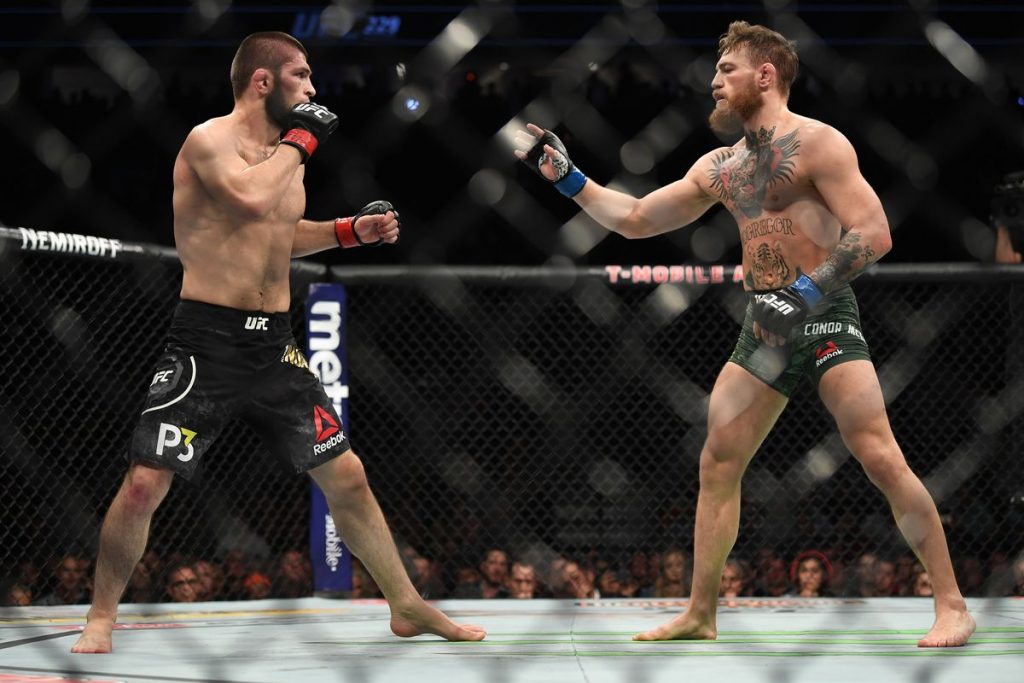 Khabib's career cannot be talked about without referring to this particular fight. Nurmagomedov, having won the lightweight was set to put it on the line in his first ever defence against "the notorious one" Conor McGregor. Facing one of the biggest stars in UFC, Khabib showed no fear in taking Mcgregor down again and again.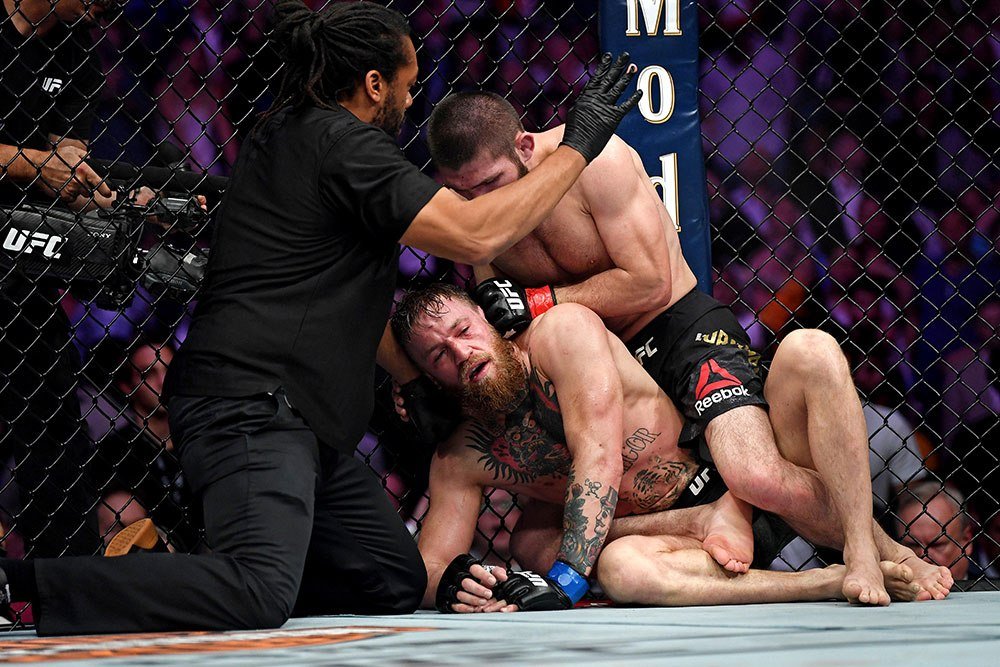 The strategy paid off when the Irishman was exhausted and ultimately tapped to Khabib in the 4th round. It was this fight that pushed Khabib to UFC superstardom. However, what really stole the show was when Nurmagomedov scaled the Octagon and tried to attack McGregor's teammate Dillon Danis, which resulted in a brawl between the two teams. The event drew 2.4 million pay-per-view buys, the most ever for an MMA event.
Khabib vs Iaquinta: UFC 223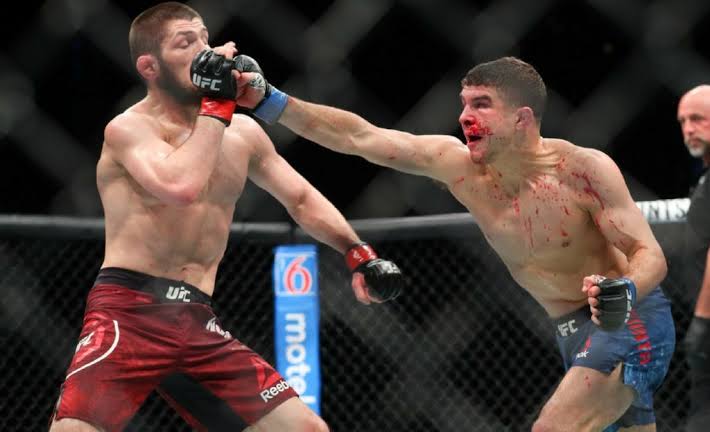 Nurmagomedov was originally booked to face Tony Ferguson, the fourth time that a fight was sceduled between the two. However, it was reported that Ferguson had injured his knee and was to be replaced by Max Holloway. Then, Holloway was pulled from the fight after the New York State Athletic Commission (NYSAC) declared him unfit to compete due to extreme weight cutting, and replaced by Al Iaquinta. Nurmagomedov dominated the fight and won via unanimous decision to become the UFC Lightweight Champion. He now had a substantil reason to call himself the best.
Khabib vs Gaethje: UFC 254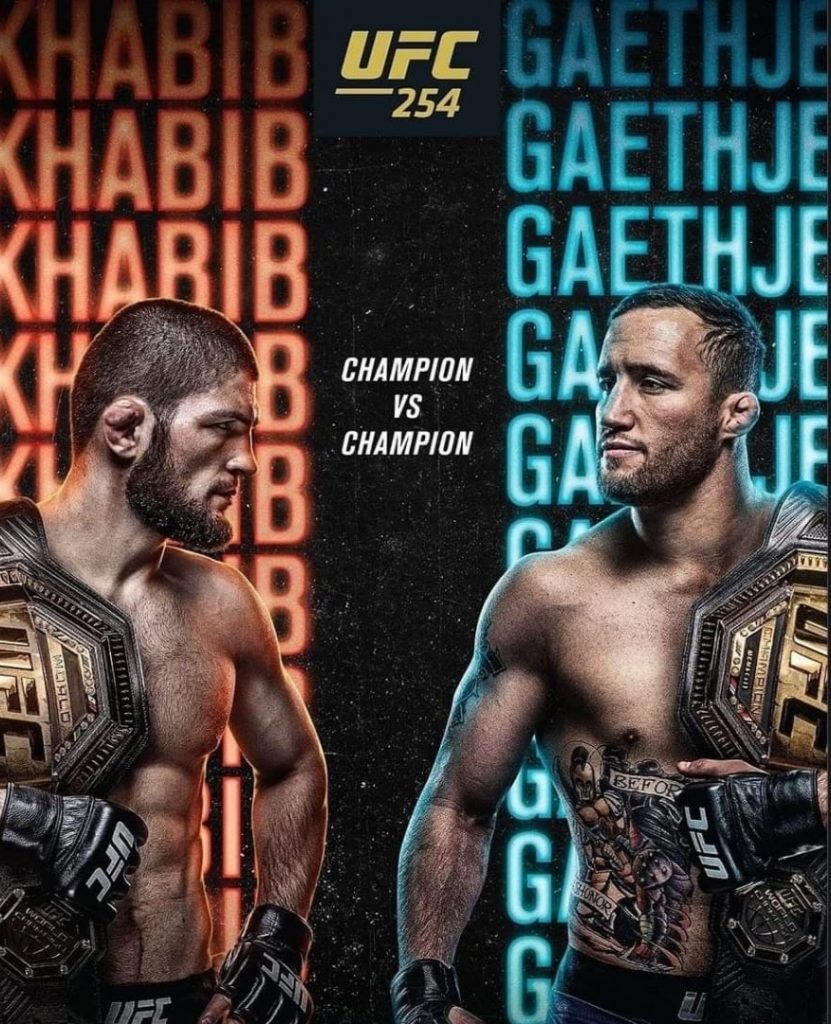 In what was billed as the biggest fight of the year, Khabib took on Justin Gaethje in a title unification bout in the main event of UFC 254. What made this fight special was the fact that Khabib's father had passed away just months prior, and the champ was missing a person when he looked back at his corner. However, Khabib didn't let this distract him as he took down Gaethje for a second time and made him submit with a with a triangle choke in the second round to defend and re-unify the UFC Lightweight Championship.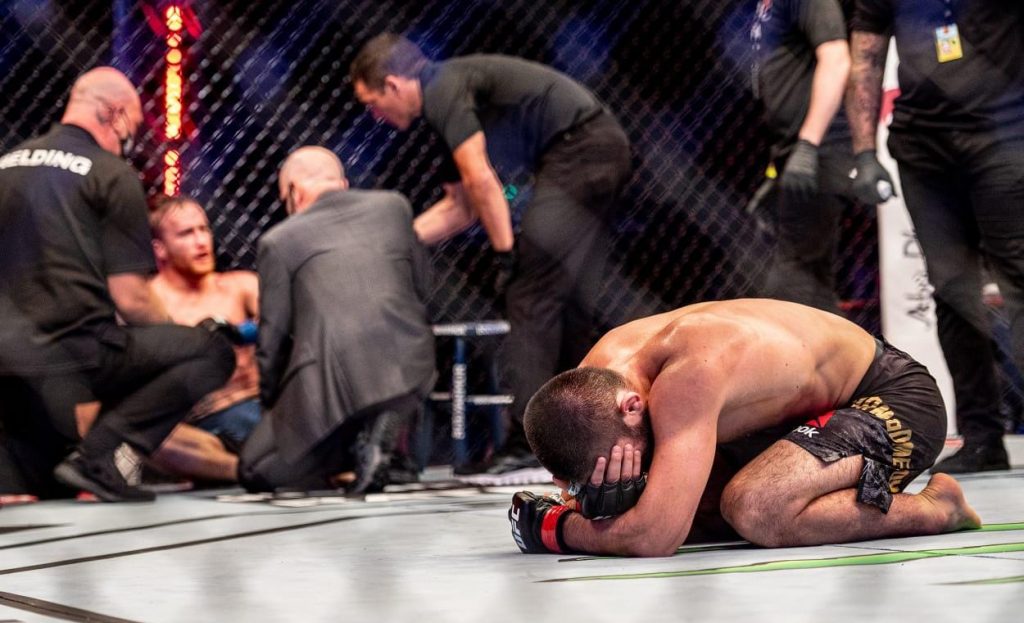 In his post-fight interview, Nurmagomedov emotionally announced his retirement from mixed martial arts. He explained that he had promised his mother that he would not continue to fight without his late father, "No way I'm going to come here without my father. It was first time after what happened with my father, when UFC called me about Justin, I talk with my mother three days. She doesn't want me to go fight without my father but I promised her it was going to be my last fight. If I give my word, I have to follow this. It was my last fight here.", he said.
Also read: Cowboy looks to bounce back in the octagon against Niko Price