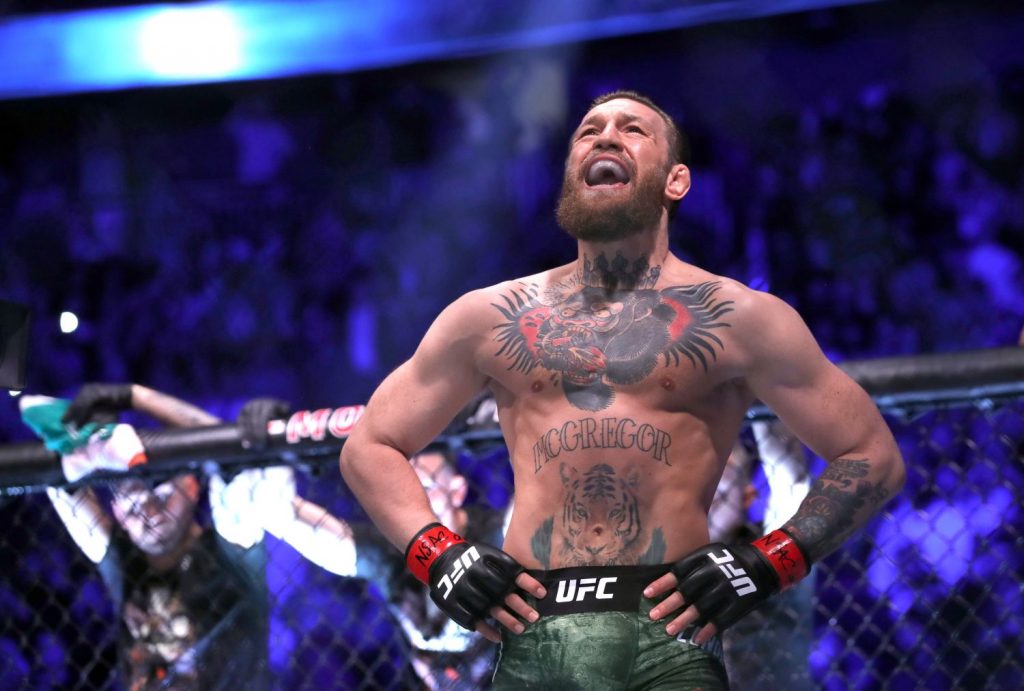 Conor McGregor vs Dustin Poirier is all the buzz in the MMA world right now. It has been gathering steam ever since Conor decided to fight Dustin Poirier in a charity match. Dana White somehow intervened and the fight was made an official UFC bout. It has been scheduled on January, 2021. The match will mark the return of Conor McGregor from retirement for the third time. Once the date was fixed, the next question that arose in people's mind was, 'In which weight division will the fight be held'?
Now, the question seems to have been answered finally as Conor posted a tweet confirming the division in which the fight will be taking place. The tweet has been retweeted a staggering 1100 times and Conor McGregor looks set to compete in his usual, well settled weight division.
"Fresh out of the McGregor FAST Laboratory today, Lightweight Division Incoming" – Conor McGregor on Twitter
Taking to twitter Conor McGregor confirmed that he will be fighting in the lightweight posting a video with the caption, "Fresh out of the McGregor FAST Laboratory today. Full body composition scan complete and the results came back = Lightweight Division incoming."
Dustin too confirmed it via twitter replying to a fan saying, he will be fighting at 155 LBS when asked by a fan at what weight the fight is.
Conor McGregor's last fight was in the welterweight division against Donald "Cowboy" Cerrone, which marked his comeback to the UFC from retirement, the second time. Conor explained that he felt good in his natural weight and so he opted for the welterweight division. But, now he has decided to go back to his usual weight class and it will be interesting to see how the Irishman fares in the weight class he hasn't fought, for more than two years. As for Dustin, he will be fighting in his familiar weight and will be looking to carry the momentum after his recent win against Dan Hooker!
Also Read: Colby Covington tears into Conor McGregor, claims he fights with "midgets"!