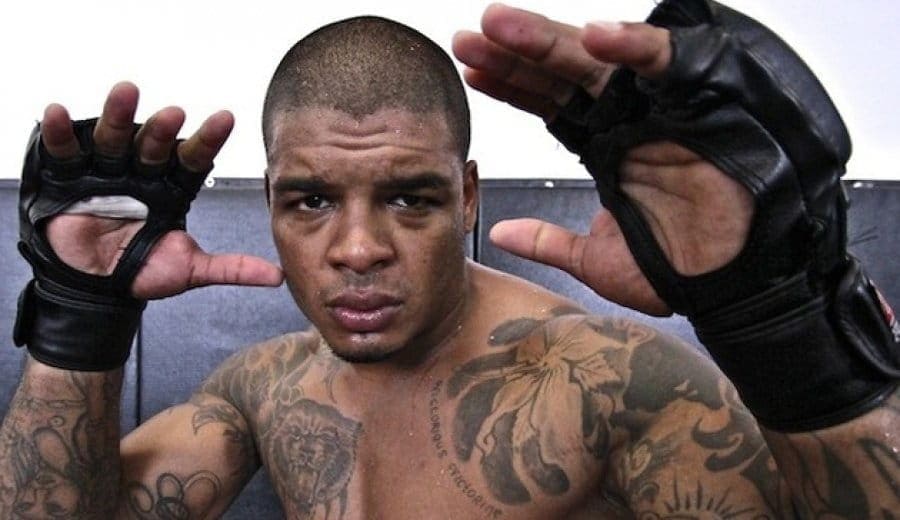 Tyrone Spong is a killing machine. He's got so much power that he can even punch through walls. The Surinamese-Dutch is currently a professional boxer; after having an impressive kickboxing career of 107 wins and just 7 losses. He is also a well trained Mixed Martial Artist.
Tyrone, born in Suriname, involved in street fighting at a very early age. He began training kickboxing when he was only thirteen. Some of his early sparring partners were the Overeem brothers, Alistair and Valentijn. Even more impressive was the record for the hardest punch he held until 2017; it was a staggering 114,000 units. It was ultimately broken by UFC's very own Francis "The Predator" Ngannou. More recently, Tyrone has stated that he is interested in signing with the UFC, adding that the fighters are nowhere near his level.
"They are not on my level" – Tyrone Spong
Speaking to MMAJunkie, Spong spoke about the UFC Fighters saying, "All they have to do is give me a good contract. Listen, they're not my level, they're not on my level, and that's plain and simple. There's a lot of great guys in the UFC, but I feel like there's a lot of guys that are being over-hyped, as well. But all good for them, that's what you need. You need to get paid, you need the promotion, you need to be seen by all the fans in America and worldwide."
Spong also explained how much of fighting experience he has and went on saying, "So that's all good for them, but I just know my mind set, my skill level, and everything is above the majority of the people in the UFC. I say that not with any arrogance, just with straight-up confidence. You see it with those two examples with Jairzinho Rozenstruik and Israel Adesanya. I have 138 fights, then I have 14 professional boxing fights, and then I have my two MMA fights. There's not a lot I haven't seen."
The 35-year old also added that he knew UFC President Dana White very well, as his manager is none other than Ali Abdelaziz. Speaking of his possible entry into the UFC, Spong said, "I know (UFC president Dana White) very well, and Dana likes me. We've had some conversations in the past. I was going to jump in one time to save a main event in Ireland, and we almost made a deal, but we couldn't really come out with the contract and the money, so that's just one thing. I don't like to be tied up in a contract, but hey, if the money is right, you don't mind, then it's worth it. But I'd like to be able to fight other disciplines, as well, but you never know. Right now there is nobody closer to the UFC head than Ali Abdelaziz, so you never know what might happen."
Well, it looks like Spong making his debut in the octagon might happen anytime. The man definitely brings in a fresh legion of power. Your move UFC!
Also Read: Marvin Vettori's repsonse to Adesanya's hate comments