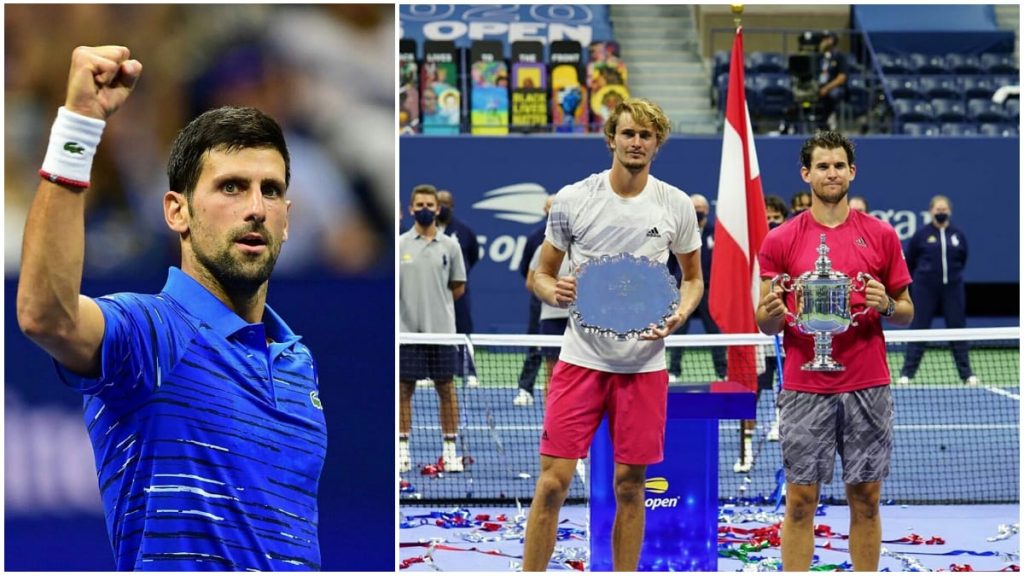 The tennis world witnessed an absolute thriller on Sunday as two of the most promising player Dominic Thiem and Alexander Zverev battled for 5 sets in the final, with Thiem winning and claiming his maiden grandslam title. Thiem and Zverev are amazing opponents on the court as well as amazing friends off the court. The way they respected each other after the thrilling game shows how strong their friendship is.
Novak Djokovic, who was defaulted in the 4th round against Carreno Busta in the US Open. Novak took to twitter and praised both Zverev and Thiem for their sportsmanship and the amazing game they played.
Novak Djokovic congratulates Thiem and Zverev and posts a heartfelt message on Twitter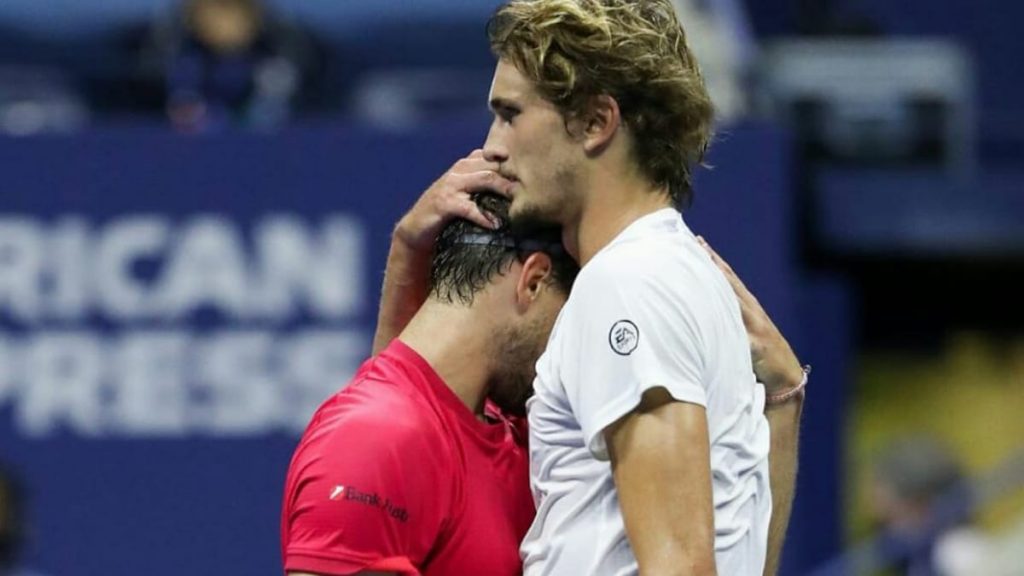 What we saw on Sunday was a spectacle of tennis. The final Thiem and Zverev played on Arthur Ashe on Sunday will live long in the memories of the fans. It was really tough seeing one of them lose but it is a sport and you have to accept it, be proud of your efforts and focus on the future. Novak Djokovic tweeted a heartfelt message.
Novak praised Zverev and Thiem for the respect they showed for each other after the game. He wished both of them a hearty congratulations and claimed that the respect between the two men was all that sports is about. He thanked the two for giving the tennis world an amazing final to say the least.
Dominic Thiem and Alexander Zverev- Amazing rivals on court and even better friends off the court
Dominic Thiem claimed his maiden slam at the US Open. During the trophy presentation speech, both Zverev and Thiem praised each other showing us how enormous respect they have for each other. Alexander Zverev congratulated Dominic Thiem on his maiden Grandslam victory and claimed that this would not be his last as he would many further in his career.
Dominic Thiem too acknowledged Zverev by claimimg that the match did not deserve a loser and said that they had come a long way from playing as juniors in 2014 to facing each other consistently at the top since the past 4 years. He went on to say that Zverev will only get better and will surely win Grandslams in his career.
In all, after Sunday's night classic, we can certainly say Tennis was the winner on Sunday as both Thiem and Zverev fought their hearts out and the respect they showed to each other was commendable to say the least.
Also Read: Alexander Zverev promises to be a Major Champion one day after a heart-breaking defeat in the US Open final