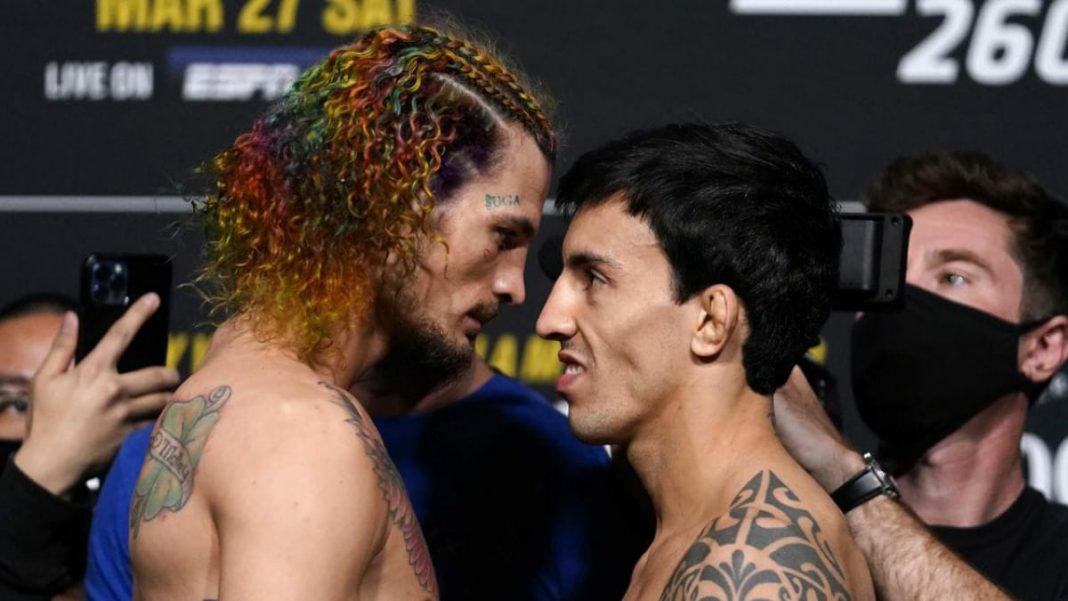 UFC 260's fight card is having one of the highly anticipated bantamweight fights between Sean O Malley and Thomas Almeida. O Malley is one of the most popular fighters on the UFC roster with more than millions of followers on social media.
But Thomas Almeida isn't buying his hype and he believes Sean O Malley still has to prove much inside the Octagon. In his latest interview with MMA Fighting, Almeida says,
"He's a good kid, a talented kid, but still has to do a lot more. I face him like any other regular opponent. He has his qualities, he's a talented kid, but I'll do my game in there. I'm going there to work, be aggressive and represent. I'm really happy with this opportunity."
"In my opinion, in order to be recognized and famous, he has to win and fight big names, He's talented, has a good reach for the division, and knows how to use that. He kicks a lot, and we have to be careful with that."
"A kick is a kick, nobody likes to get kicked in the face. Those are his strong points. In my opinion, he still has to show more."
"I'll be aggressive, walk forward and be precise, Precision will be very important in this fight, and me dictating the pace and being the 'Thominhas' of always, looking for the finish at all times."
Thomas Almeida is looking to finish O Malley by TKO at Vegas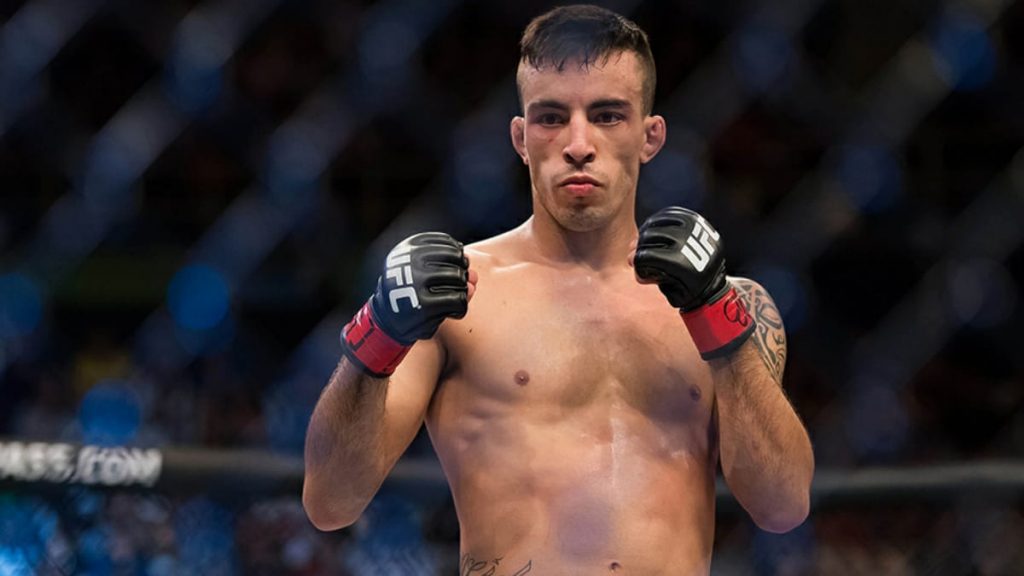 Almeida is coming into three fights with the baggage of three losses on his back. In this fight, Thomas Almeida aims to stop O'Malley by knockout in Las Vegas. He added, "I always enter a fight eager to win, so I put that pressure over myself,"
"I'm coming off three losses and that isn't good, of course, but I've been through a lot. I've fought top opponents, I've fought the best, and stayed sidelined for a long time. The UFC understands that and likes me, but I don't see that as pressure."
"There will be no loss – I'll win, I'm going there to win and give my all in there. I don't even think about a loss. I'm going there to finish the fight. I have three rounds to give my best and show my skills. The victory will come. I like knockouts and always go for it, but I'll be ready wherever the fight goes."
Also Read: UFC 260 (Main Event): Stipe Miocic vs Francis Ngannou 2 Preview and Prediction
Robert Whittaker is upset about Paulo Costa pulling off from the fight but sees no harm in fighting Kelvin Gastelum.