Tim Southee has been a prominent bowler in the New Zealand cricket team for all three formats. He has the ability to take wickets when the team is in a slump or stop runs to break batsmen's morale.
The 32-year-old will play a crucial role in the upcoming World Test Championship final on June 18. He could give batsmen a run for their money with his pace bowling and ability to take wickets. However, it is a little known fact that Southee can also get the job done with the bat sometimes.
It is quite evident by the fact that his highest in a Test match is 77 runs not out. But the most surprising ability in his arsenal is the ability to hit sixes.
A lesser known fact about New Zealand's Tim Southee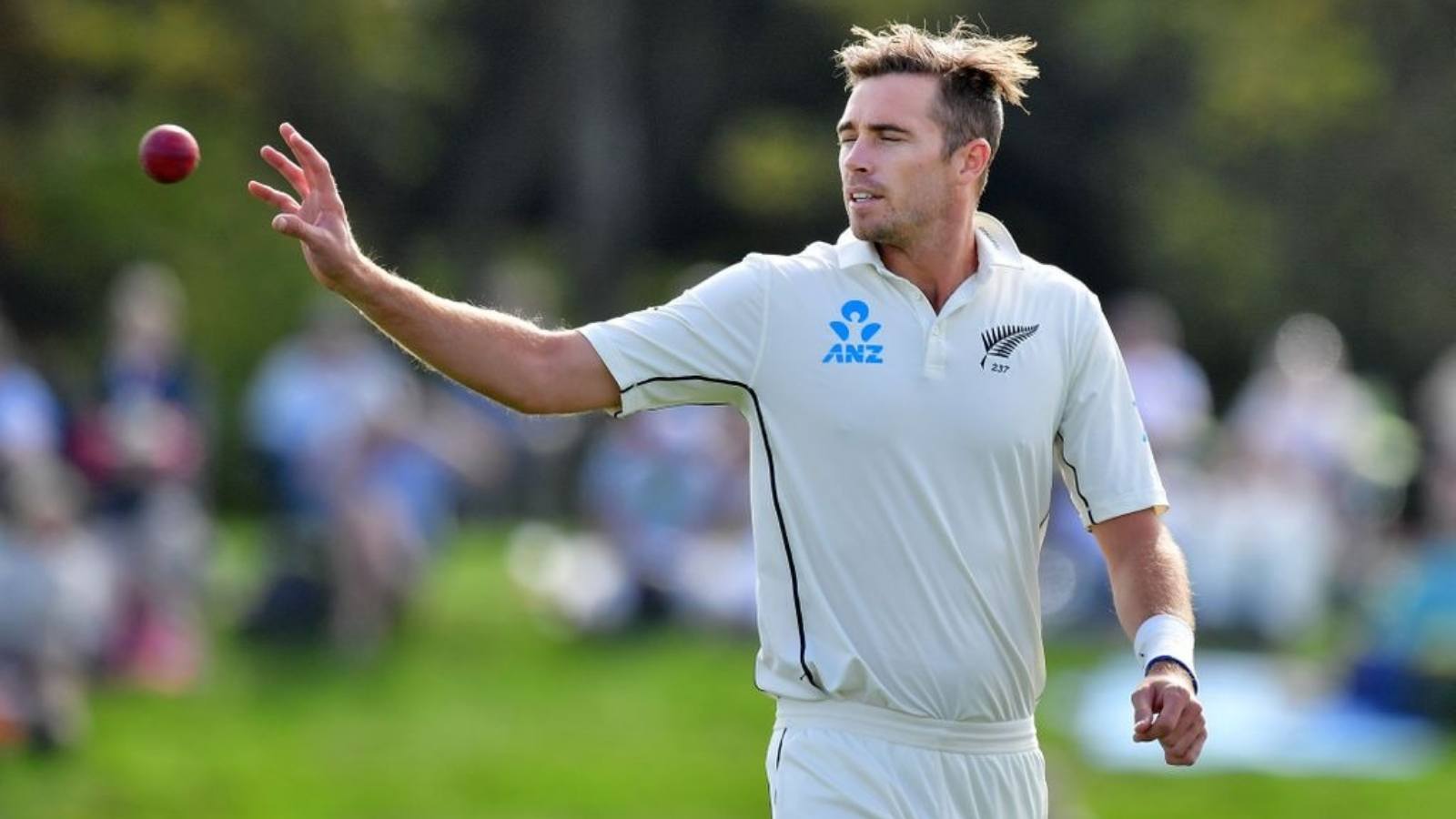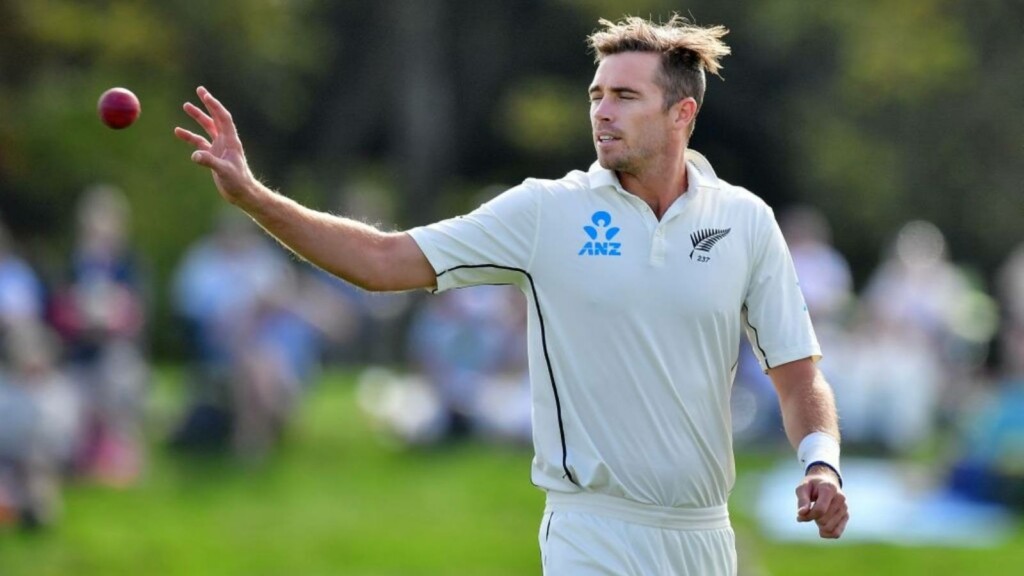 Speaking of his ability to hit sixes, Southee holds a unique record to his name. He has managed to push the ball out of the fence for 73 times in his Test career!
Southee has hit more sixes than the likes of Ricky Ponting, AB de Villiers, Sachin Tendulkar, and more. Here is the list of the most notable players that Southee has surpassed tweeted by Peter Miller:
This is truly a testament to Southee's ability to carry his team out of the mud with his bat. Another interesting fact about his Test batting career is – he has scored 25% of runs in career through boundaries.
Looking at these numbers might surprise a lot of fans. As for New Zealand fans, it's an interesting stat that will help in settling their nerves when facing a cricket juggernaut like India on June 18.
Maybe Southee will score a few sixes in the WTC finals, you never know. What are your thoughts about this fact about Tim Southee? Were you surprised? Feel free to let us know your views in the comments section below.
ALSO READ: Top 5 Highest Wicket Takers in World Test Championship
ALSO READ: WTC Final: Ashish Nehra picks India's bowling attack against New Zealand