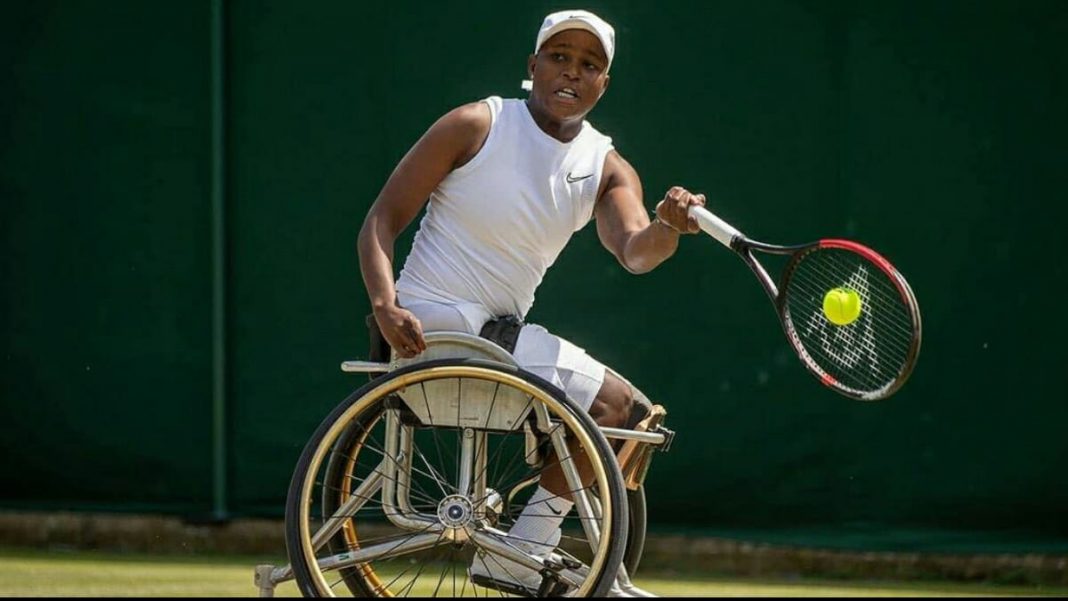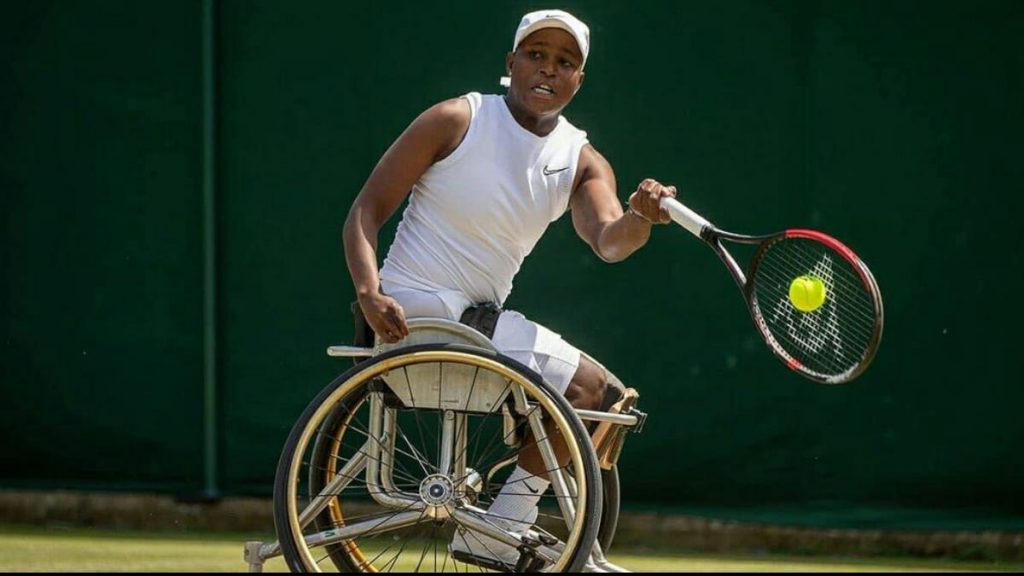 Kgothatso Montjane, is a successful wheelchair tennis player, who is currently ranked 6th in the ITF rankings. Born in Seshego, South Africa, Montjane has achieved several accolades in her illustrious career. In 2018, she became the first African Black woman to compete at the Wimbledon Championships.
She grew up in a rural South African village and had her left leg amputed when she was just 12 years old because of complications from a cogenital disorder. In 2005, she was selected by a coach in her high school, to play wheelchair tennis at a camp. From then, she never looked back and it was just the beginning of an extrarodinary career.
Kgothatso Montjane, has been named the African Disabled Player of the year for an incredible six times in 2011, 2012, 2013, 2014, 2015 and 2019 She became the first African wheelchair player to play at Four Grandslams in a single year after she qualified for all majors in 2018. Montjane has won 29 titles in her singles career, winning tournaments such as the Belgian and Swiss Open. She has been through several ups and downs in her career, which includes difficulty in finding a new sponsor in 2018.
We got an amazing opportunity to talk with Kgothatso Montjane, regarding her tennis career, her ups and downs, and her future plans. Below is the interview which we held with K.Montjane.
" I Landed into Tennis accidentally," Montjane recalls how she was introduced to tennis by her high school coach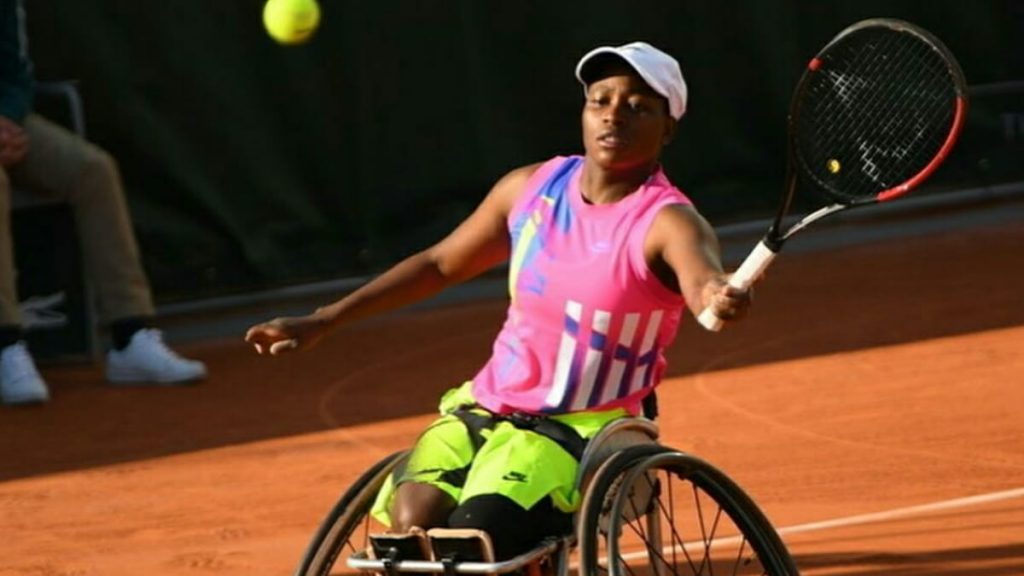 We started the interview, asking her about what inspired her to take up tennis and her favourite tennis players. K.Montjane revealed that she had landed into tennis accidentally, and her initial experiences of playing tennis alongside travelling the world and meeting new people, intrigued her.
Back in 2005, Montjane was a teenager, still in high school, when her coach, selected her to play tennis for a camp. From then on, it was no looking back for the South African as she went on to become one of the most successful players in her country. Speaking about the same, Montjane answered, "To be honest, I landed into tennis accidentally when I was on my final year of high school and I grew to enjoy it because it was throwing lot of different challenges. But given the opportunity to travel and see other players been great, really inspired me to stick around and explore the sport more."
She also revealed that her favourite tennis stars were Serena Williams, 23 time Grandslam champion, and Venus Williams who have made a name for themselves not just on court, but with her generous activities off court as well. "My favorite tennis players, are the Williams sisters. Their rich history in the sport inspires and gives me hope to become better," she said.
"It was indeed a difficult time in my career," Montjane reveals her troubles finding a new sponsor in 2018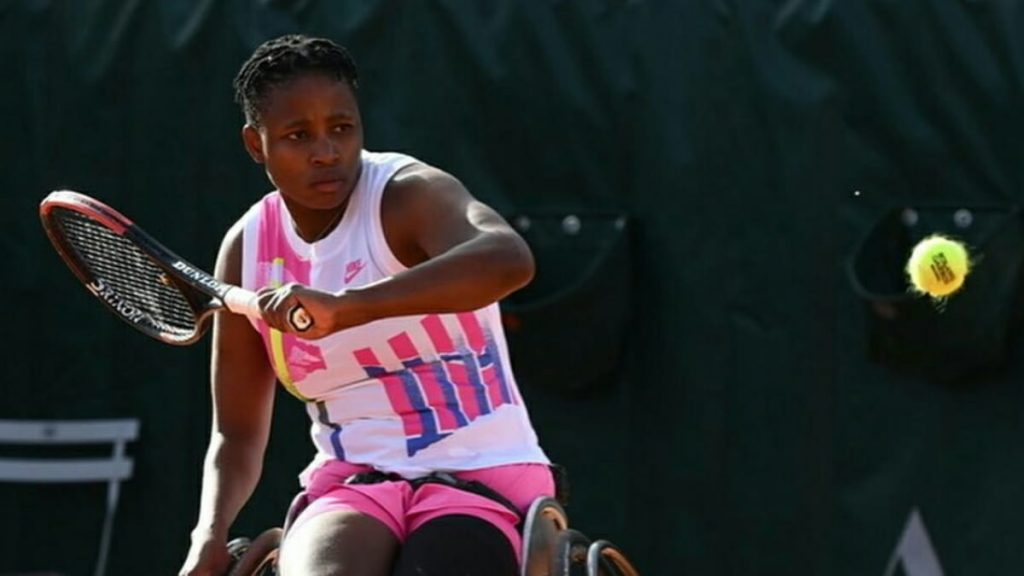 All was going according to plan for Kgothatso Montjane, until in 2017, Tennis South Africa delivered some bad news. They could not renew their sponsor, which made it difficult for Montjane to play more tournaments on tour. Inspite of consistently performing well on tour, the federation could not find a new sponsor so Montjane finally decided to take the matter into her own hands, and search for her own sponsor. It was not until ,on the eve of Roland Garros 2018, that she managed to find a new sponsor in former first lady of South Africa, Zanele Mbeki.
Her ranking dropped from 6th to 8th but she was determined to come back stronger. Speaking of this chapter in her life, Montjane said, "It was indeed a difficult time in my career, I thought it was the end but the former First Lady Mrs Mbeki came through to assist me to go to French to do what I love. Little did I know it was the actual turnaround of me getting support to carry on. I'm glad I never gave even though I had no hope at all. I'm appreciate of all the support I got to carry on with my career."
"I wasn't aware that I was making history," says Montjane of her 2018 historic Wimbledon wildcard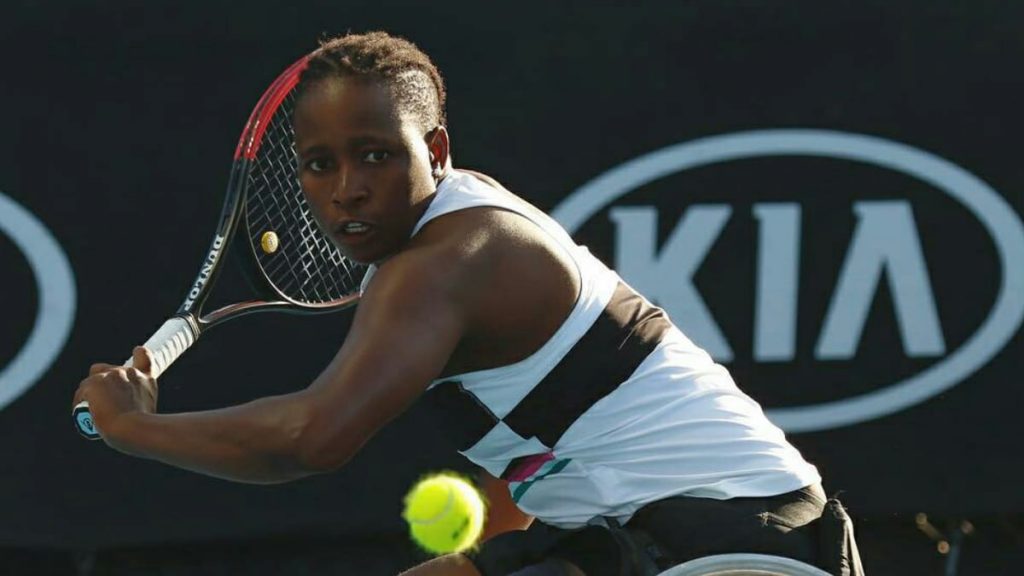 It is often said that good things come to those who wait. After finally receiving funding in 2018, she was handed a Wimbledon wildcard. With this, she became only the first African black woman to ever play at the Wimbledon championships. She revealed that she never realized that her name was getting registered in the history books.
"It was indeed an exciting news to be awarded the wildcard. All I needed going into Wimbledon was to enjoy my first grass experience and all white culture, and the cream with strawberries. I wasn't aware that I was making history, my career was blurry by then so all I wanted was to live mad enjoy the moment," she said. Montjane won her first round match at Wimbledon in 3 sets, but lost to the eventual champion in the next round, but it was an incredible experience for her. She received a prize money of $16,000 at Wimbledon.
"2018 was a year of miracles," says Montjane on her incredible fortune in 2018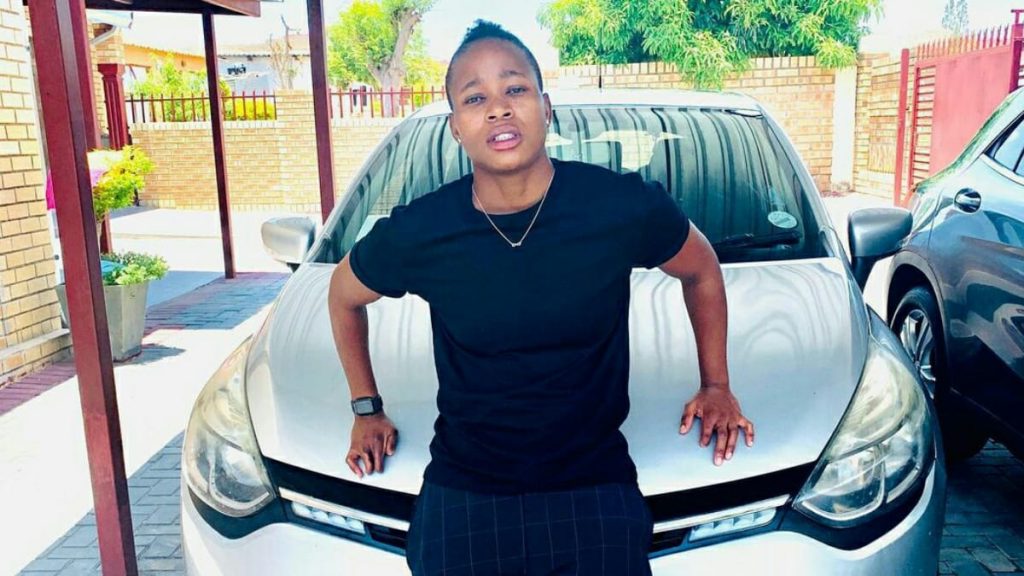 After receiving a wildcard for the Wimbledon Championships, and qualifying for the US Open later that year, Montjane became the first South African Wheelchair tennis player to play all 4 slams in the same year. She said that 2018 was a year of miracles, as she battled through her tough times, eventually, making records by the end of the year.
"2018 was a year of miracles, from struggling with sponsorship t making history. It's just one year with lot of life lessons and experiences, which will remain my ultimate motivation considering all the challenges and how I overcame them," said the South African on her incredible 2018 year.
"Plan is to be fit for 2021 Tokyo Paralympics," Montjane on her preparations for her 4th Paralympic appearance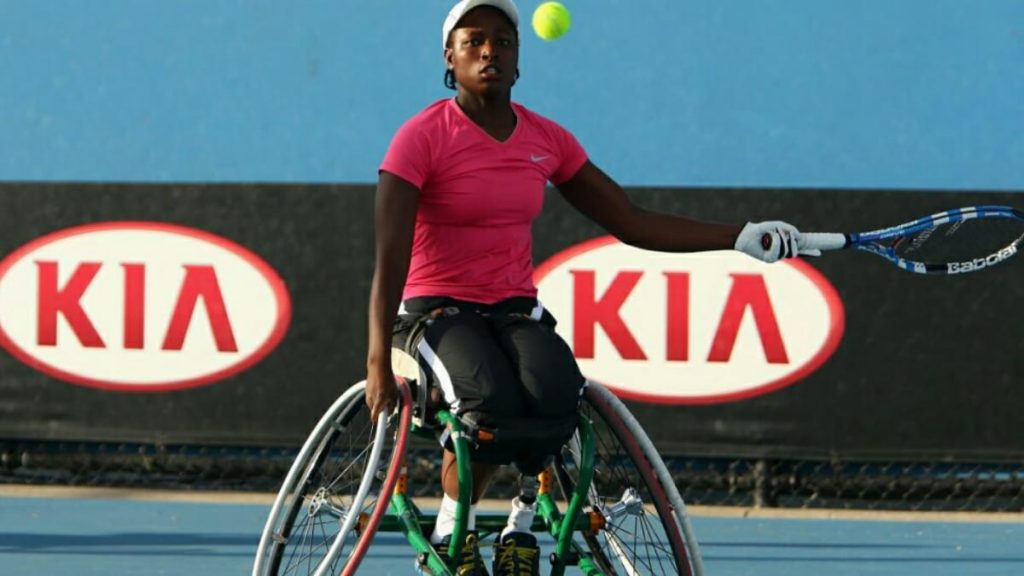 Kgothatso Montjane has received the South African Disabled Sportswoman of the year, 6 times in her career .She said that she was honoured to receive the awards, on numerous occassions. She said, " I feel honored to see that my hard work is being recognized because that's what gives hope to al who looks up to me."
Montjane has represented South Africa 3 times at the Paralympics, at Beijing 2008, London 2012 and Rio 2016, but has failed to win a medal so far. Speaking about her preparation for the Tokyo Paralympics 2021 which will be her 4th appearance, she said that her main aim was to be match fit for the event. "Plan is to play more tournament to be match fit come Tokyo paralympics," said the South African.
Kgothatso Montjane opens up on her success mantra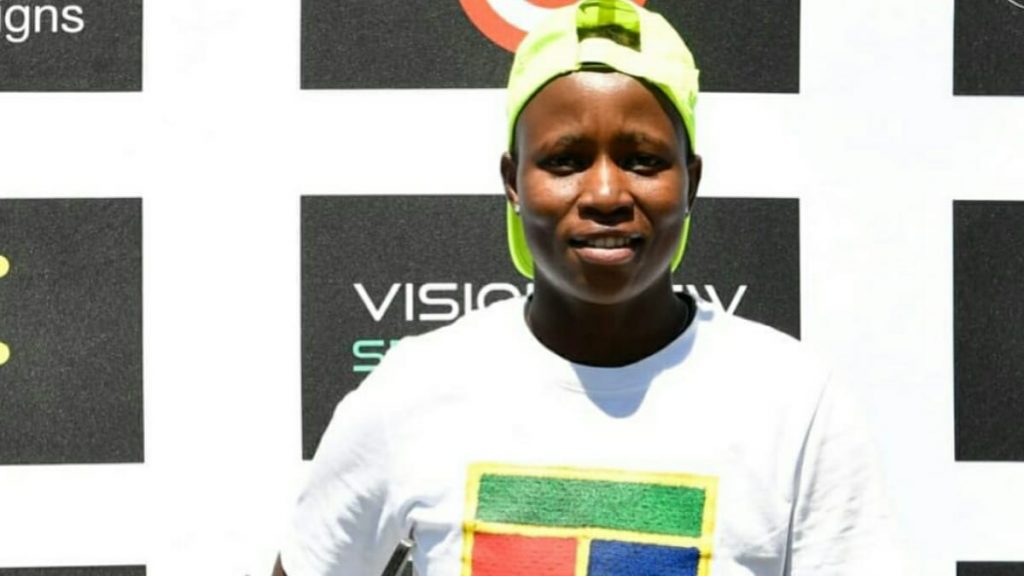 We asked K.Montjane regarding her success mantra and how she prepares herself before a big match. She said that she does a lot of visualization and breathing exercises that keeps her focused for her matches.
"I do a lot of visualization and breathing exercises. They always help me to stay calm and focused," she said. Visualization has been a go-to strategy for most successful athletes as it helps them prepare for match before it even starts.
Montjane revealed that her Super Series loss to a World number 2 player in Australia was her toughest loss so far. She could not convert the 3 match points she had, and from there on she believed it was important to always cross the finishing line. "Losing 3 match points to world number 2 in's super series tournament in Australia, and I have learnt that it's important to get to the finishing line no matter what happens," she added.
"Never give up not matter what life throws at you," Kgothatso Montjane's message to all budding athletes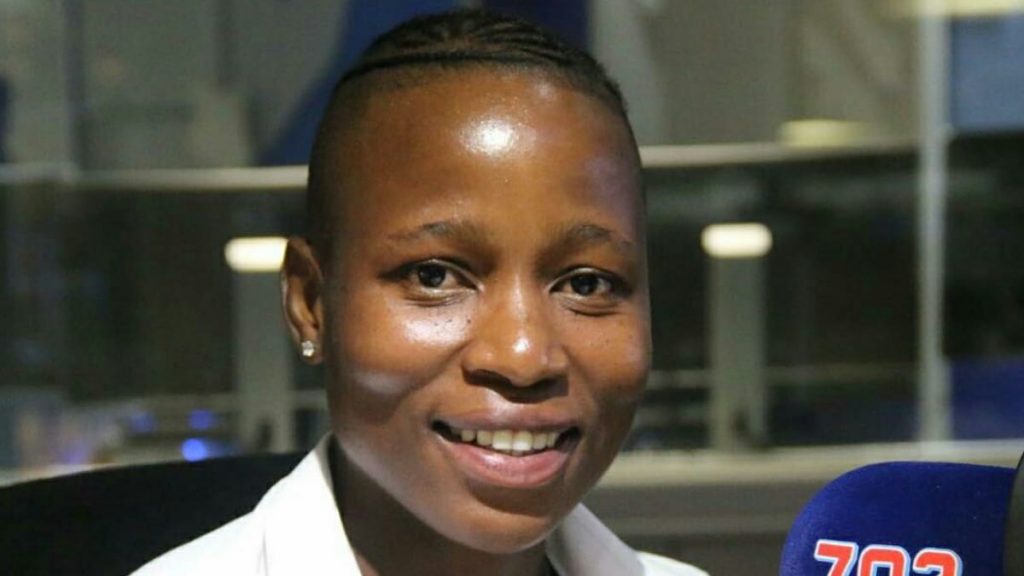 Montjane believed that it was important to never give up and always keep fighting for your dreams. There are many instances in one's life, when he or she feels it is the end of the road, but one must stick to their path, and eventually, several other opportunities will come along. This is what happened with Montjane in 2018, when she had a tough time finding a sponsor, but she remained strong and ended the year on a high.
"To never give up not matter what life throws at you. To never let your struggles and background define you," she said. We concluded the interview by asking her about her future plans to which we she replied, "To win a grandslam and rank in the top 3 in the world."
Kgothatso Montjane is truly a great tennis player, and a strong person who has never given up on her dreams, no matter what she has been through. She is an inspiration not just for Africans, but many budding athletes around the world.
Also Read: 'Never dreamt of becoming a cricketer' – Zimbabwean pacer Chris Mpofu speaks on his early days, cricket and World Cup experiences | Firstsportz Exclusive